Advertisement

It was a celebration of success. The birthday bash held at London's prestigious Grosvenor House Hotel was tinted with gold. It is to remind the audience about the golden touch of King Midas. It was an event to celebrate the success of a refugee boy turned millionaire businessman – Dr Rami Ranger CBE, the founder of Sun Mark group of companies.  A special report on Dr Rami Ranger's birthday bash in London….Asian Lite News for latest news, views & entertainment – VIDEO & PICTURE GALLERY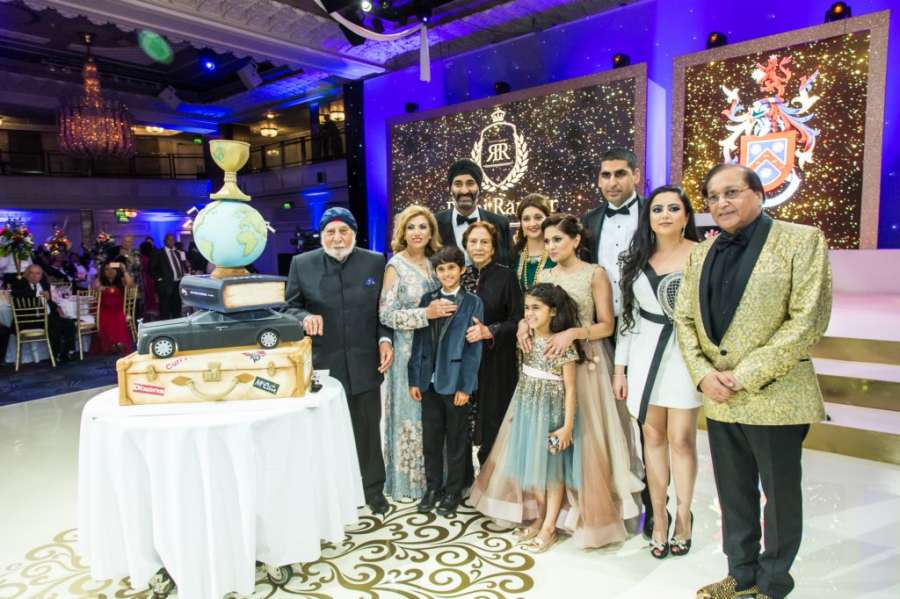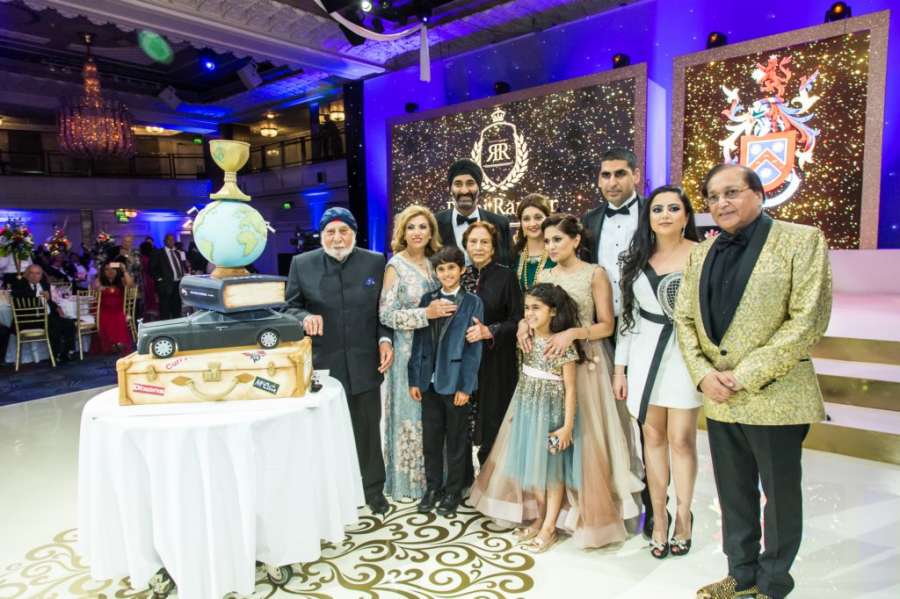 Over 800 elite guests from different strata of the society, leaders of different political views, celebrities, media, business sector attended Dr Rami Ranger's special day at the Grosvenor House Hotel, Park Lane, in London where glitz and glamour were in abundance. The event was buzzed with the presence of Lord Swaraj Paul, Gopi Hinduja, one of the richest in Britain; Mr Sajid Javid, secretary of state in British cabinet, Lord Karan Biliomoria, Baroness Sandipa Varma, Lord Desai and many others.
It was an evening of great inspiration. Rami's children Reena, Amita and Sabina shared stories of their father and their upbringing and gave touching and heart-warming stories of their time they were growing up in the Ranger household and how they owe their success to the love, affection and direction of their father and mother.
The story of Rami's 70 years is a modern day fairy-tale. He started his life journey from a refugee camp in Patiala, India, having lost his ancestral home and his illustrious father, Shaheed Nanak Singh, www.shaheednanaksingh.com who opposed the partition of India and was assassinated by religious fanatics whilst he was trying to save the students of DAV School, Multan who had out a procession against partition of India and got caught up in communal riots. The students were saved, though his father lost his life for the Hindu-Muslim unity of India.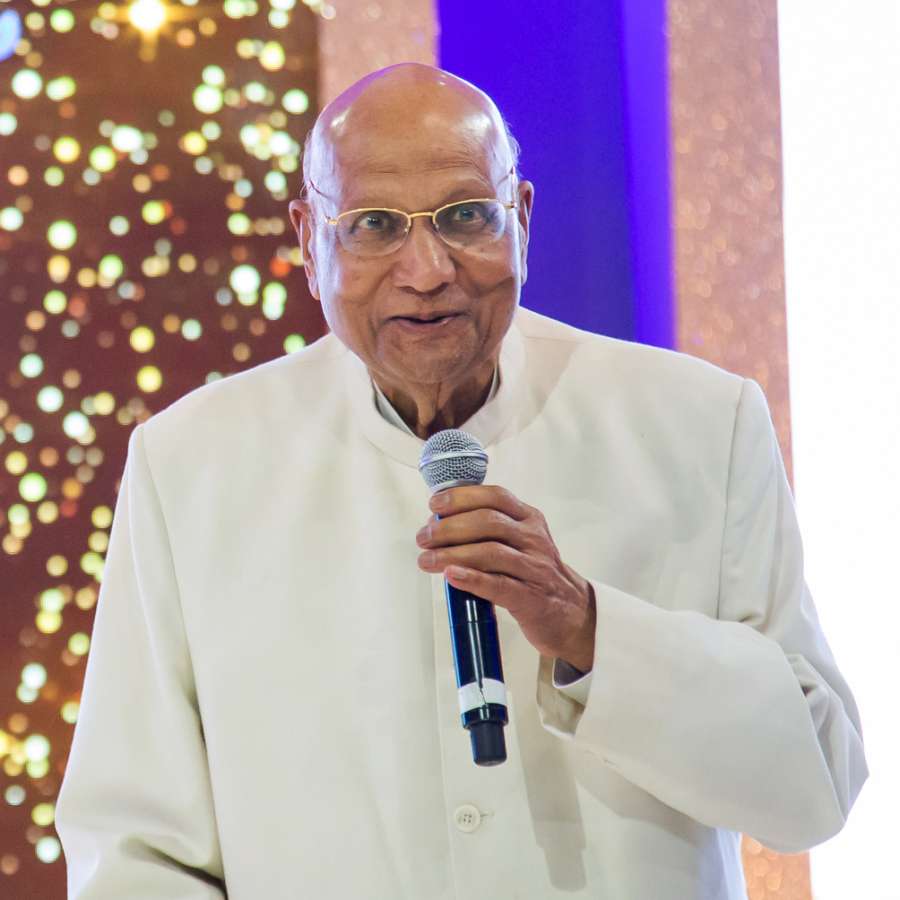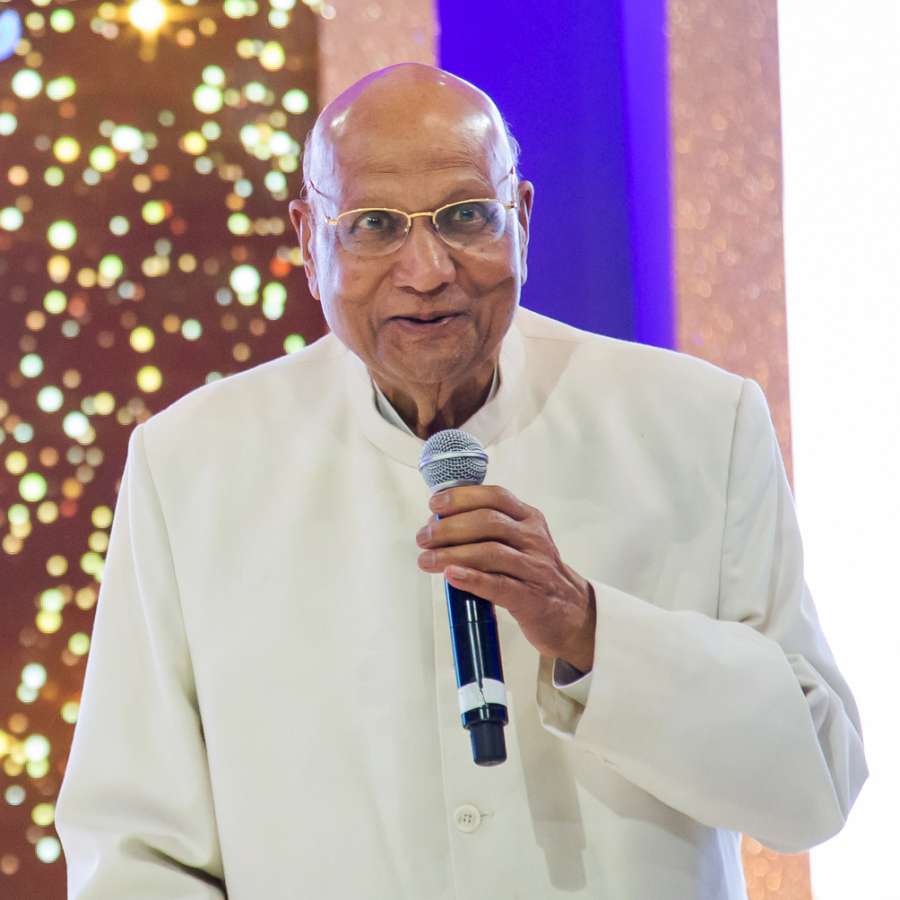 Rami's hard work opened the doors to the start of his success, from management at KFC to being the star store manager of the famous high street electrical store Dixons. He started his first business with just £2 capital from a shed in Hayes. His marketing and distribution company, Sun Mark, was started in 1995 and today is successfully doing business in 130 countries. It has won an unprecedented five consecutive Queens Awards for Enterprise in International Trade. There is no other company in Britain with this accolade. Her Majesty the Queen awarded Rami an MBE in 2005 and a CBE in 2016.
Rami's popularity due to his work ethic drew praises from his customers from every corner of the world. Many of his customers made special journeys to be part of his special day and others sent video messages which were played on the night. People from all walks of life came to pay tribute to him with community leaders, business stalwarts, members of both the Houses of Parliament , Secretaries of State and Ministers heaping praise for his work in enriching Britain on so many fronts. Special birthday greetings from the Prime Minister, Theresa May, and former Prime Minister, David Cameron, were conveyed by Mr Richard Harrington MP, Under–Secretary of State at the Department of Energy and Industry.
Mr Sajid Javid MP, Secretary of State for the Department of Communities and Local Government, praised Rami for his successful journey as a pioneer in business, for promoting UK business globally and for his significant contribution to the community as well as the many good causes Rami supports through various organisations.
Mr David Gauke MP, Secretary of State for the Department of Work and Pensions, said he was proud to have Rami as a constituent and was grateful for the support that Rami has given over the years to the Conservative Party.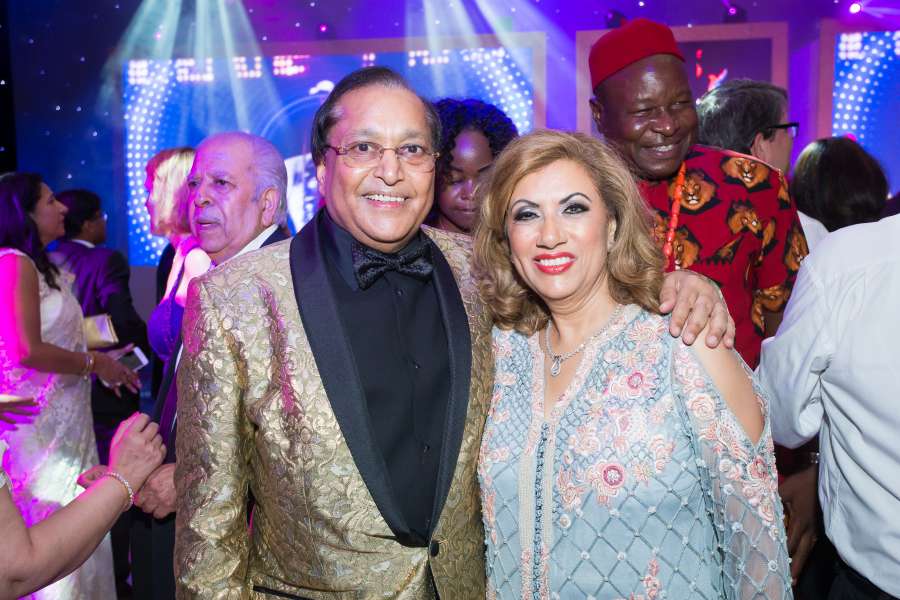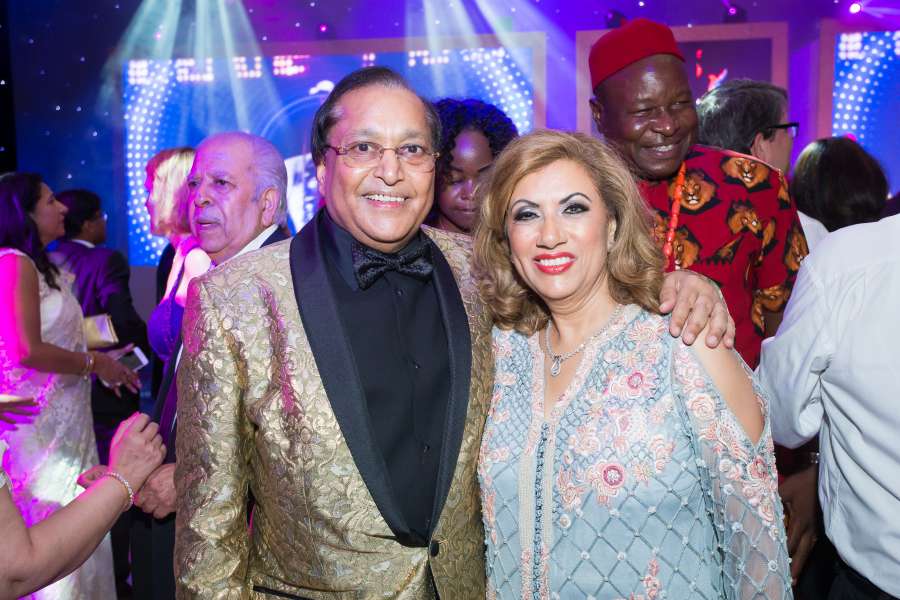 Rami's company Sun Mark has transformed Greenford where the head office is based and the local MP, Mr Steve Pound, gave testament to how Sun Mark has added jobs and prosperity to the constituency, the surrounding areas and the UK as a whole.
Lord Paul, the first Peer of Indian origin, said he was proud of Rami's great work and contribution to the UK and globally, and that he was eagerly awaiting Rami to be honoured with a long overdue Peerage.
Lord Bilimoria, paid tribute to the hard work and commitment of Rami and the positive change Rami has brought to the UK and how he valued Rami friendship.
Mr Gopichand Hinduja, one of the most successful businessmen in the world and the richest man in the UK, praised Rami's hard work, dedication and tenacity and said that he looks forward to the continued success and achievements of Rami in the years to come.
After all the very kind words of the special guests, Rami spoke of his enduring journey and of how his mother had made many sacrifices to bring up him and his 7 siblings after the assassination of his father. He paid a tribute to the unstinting support and direction of his wife Renu to whom he owes his success, to his daughters Reena, Amita and Sabina of whom he is very proud, and to the support of his son-in-law, Sunny, the CEO of Sun Mark . Rami also gave a special thank you to his family, friends, staff, and to all the customers and suppliers, for the important role they have played in his journey.
Entertainment was provided by the London Cabaret Club who danced and performed acrobatics and to the band Madhen who kept the guests dancing late into the night.
The dinner and catering was prepared by Ragamama Ragasaan and music and production was provided by Ritzy Roadshow.
It was a party most befitting Dr Rami Ranger CBE, a man who has worked hard his entire life and given back so much to the local community and across the world whilst making friends along the way and filling people's hearts with admiration and respect.