Advertisement

White House press secretary Sean Spicer flatly denied that the White House apologized to the British government over allegations that a British intelligence agency spied on President Donald Trump….reports Asian Lite News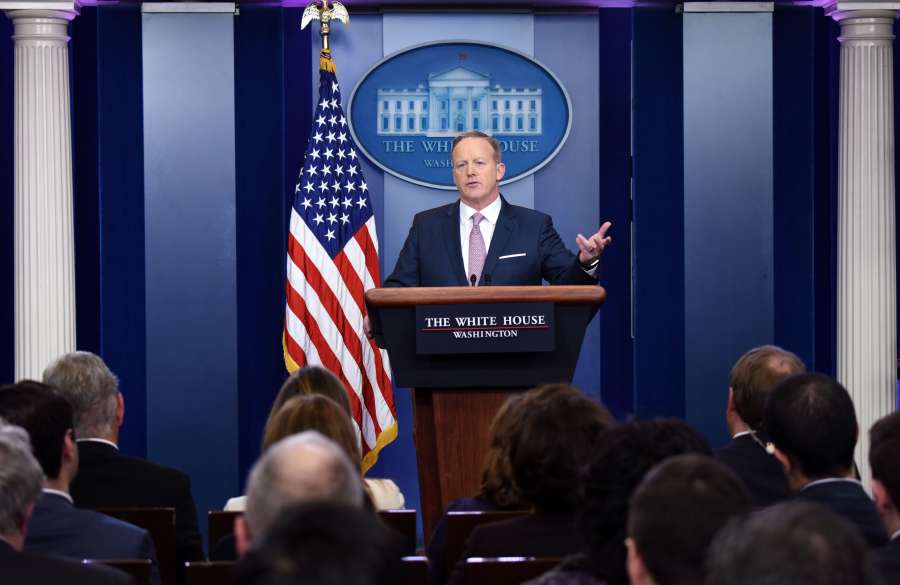 On Thursday, when he cited a Fox News report that said British intelligence helped wiretap Trump Tower during the 2016 campaign at the behest of former President Barack Obama.
"I don't think we regret anything," CNN quoted Spicer as saying on Friday afternoon.
Asked if there was an apology by the administration to the British government over the matter, Spicer replied, "No, we were just passing on news reports."
When the issue was raised during Trump's joint conference with visiting German Chancellor Angela Merkel, the President said: "We said nothing. All we did was quote a certain very talented legal mind who was the one responsible for saying that on television. I didn't make an opinion on it."
"You shouldn't be talking to me. You should be talking to Fox," the New York Times quoted him as saying.
A spokesman for Prime Minister Theresa May of Britain said on Friday that the White House had backed off the allegation. "We've made clear to the administration that these claims are ridiculous and should be ignored," the spokesman said, on the condition of anonymity.