Advertisement

Surtarang, Wolverhampton-based community radio, celebrates 10th Anniversary by paying tributes to Sitar Maestro Pandit Ravi Shankar….reports Asian Lite News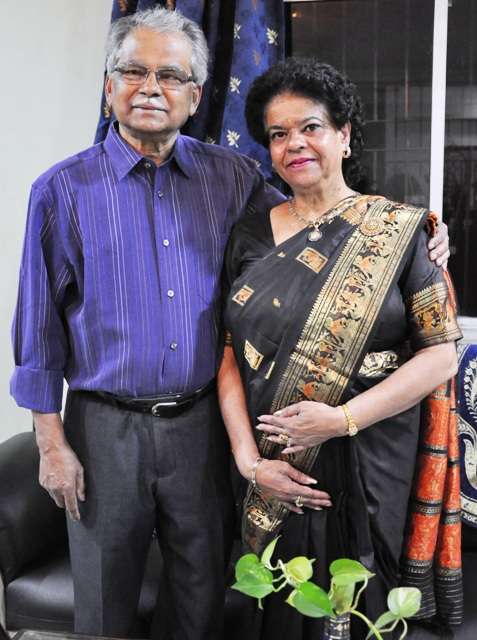 Surtarang celebrates its 10th anniversary and the 97th birth anniversary of late Pandit Ravi Shankar through a series of special programmes. Panditji was associated with Surdhwani as one of its honorary Patrons for more than 20 years.
Surtarang was formed under the initiative of Mr Sistachar Sarcar, the then Chief Executive of Surdhwani at the invitation of Wolverhampton Community Radio (WCR FM). Mr Sarcar and his wife Mrs Maitreyee Sarcar, the Company Secretary of Surdhwani, have been running the show by producing it and broadcasting it live until the 1st March 2014.
Surtarang joined the City Radio, the online radio (www.liveinthecity.co.uk) on 24 February 2014 following a re-structuring of the WCR FM. On 2nd June 2014 The City Radio changed its name to Gorgeous Radio and Gorgeous Xtra.
With effect from 4th September Surtarang became a part of Gorgeous Radio Live. Later it moved to Gorgeous FM and finally, it became a part of Gorgeous Gold (www.gorgeousfm.com/gold).
Surtarang shares the Indian classical music, both from north and south India as well as from Pakistan and Bangladesh, with people all over the world through the Internet. Surtarang is a voluntary organisation. It is a non-profit-making and non-commercial venture by a husband and wife team assisted by some professional friends.
Surtarang's main objective is to promote pure Indian classical music, both North Indian and Carnatic throughout the world and share pure joy and peace with its followers all over the globe.
Some of the musical legends and greats such as Bharat Ratna Pt Ravi Shankar, Bharat Ratna Pt Bhimsen Joshi, Padma Bibhusan Dr Ali
Akbar Khan, Bharat Sitar Samrat (Aftab E Sitar) Ustad Vilayat Khan, Bharat Ratna Ustad Bismillah Khan, Padma Bibhusan Pt Jasraj, Padma Bhusan Pt Nikhil Banerjee, Padma Bhusan Dr L Subramaniam, Padma Bhusan Vidushi Sudha Raghunathan, Padma Bhusan M S Gopalakrishnan, Padma Bhusan Lalgudi Jayaraman and others will be featured in the show.
Surtarang is also available on Mixcloud for people to listen to the shows whenever they want. The link for that is: https://www.mixcloud.com/Maitreyeehffrsa/