Advertisement

British Ambassador Philip Parham says the UAE has managed to become one of the world's major humanitarian donors in record time….reports Asian Lite News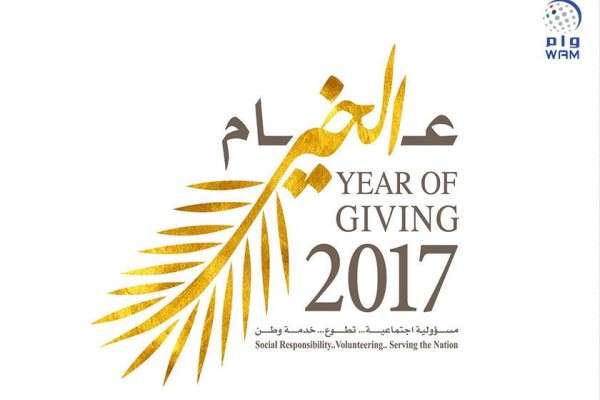 The UAE has been ranked as one of the world's largest donor countries in terms of development aid, British Ambassador to the UAE, Philip Parham, has said.
He added this has happened in record time.
"The UAE and the United Kingdom have a proven track record in aid donations as they have exceeded the goal of the Organisation for Economic Co-operation and Development (OECD) to allocate 0.7% of gross national income for humanitarian aid," he said.
The British Ambassador told Emirates News Agency (WAM) in a statement on the occasion of the #Year of Giving initiative launched by President His Highness Sheikh Khalifa bin Zayed Al Nahyan, that "We are confident of the UAE's abilities and contributions to addressing global challenges in a sustainable manner by supporting those most in need of help."
"We congratulate the UAE leadership, government and people for the remarkable leading role in the field of humanitarian assistance, " he added.
He noted that the UAE initiative has had a great humanitarian impact at a global level, adding that it has generated a major humanitarian response, not only from governments but also from the private sector, philanthropic organisations, and individuals, to alleviate poverty and assist refugees.
"The Year of Giving will have a profound impact on access to aid for those who deserve it in an orderly manner in light of the current humanitarian crisis facing the world, which poses a common challenge bigger than we have seen recently, the British Ambassador said.
He recalled that the late Sheikh Zayed bin Sultan Al Nahyan established the Arab-British Centre in London in 1987 to promote cultural understanding.
The British Embassy recently hosted a seminar on charity work in Abu Dhabi to celebrate the 40th anniversary of the centre and the legacy of Sheikh Zayed's charity, as well as the #Year of Giving initiative, and creative collaboration between the UAE and the United Kingdom.
"Zayed's charity's work still resonates to this day," Parham said, citing the #Year of Giving initiative, which encourages everyone across the UAE to carry out voluntary work, and recognise their social responsibility, as well as garnering the involvement of youth in nation-building.