Advertisement

Readiness for the arrival of the UK's first F-35 Lightning II jets took another step forward with the awarding of a contract by the US Department of Defense F-35 Joint Program Office worth more than £80m (US$102.2m) to Lockheed Martin to deliver the initial training, engineering, maintenance and logistics support for the UK's F-35 fleet over a three year period….reports Asian Lite News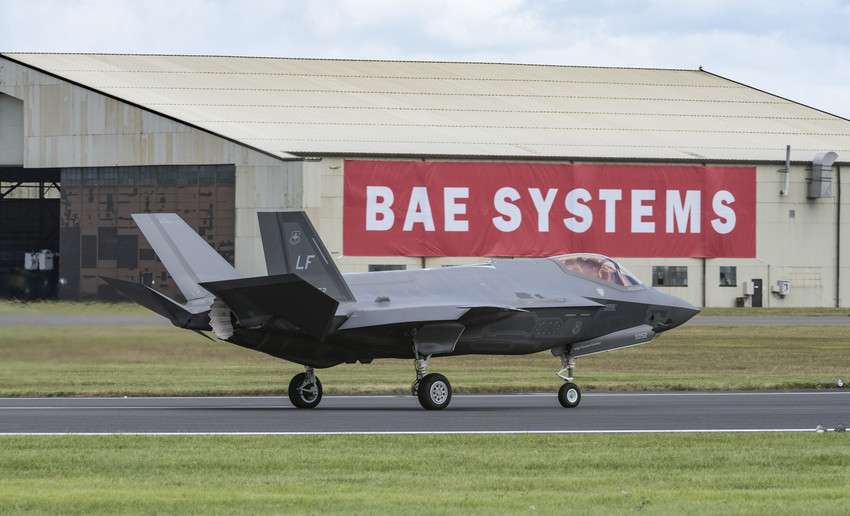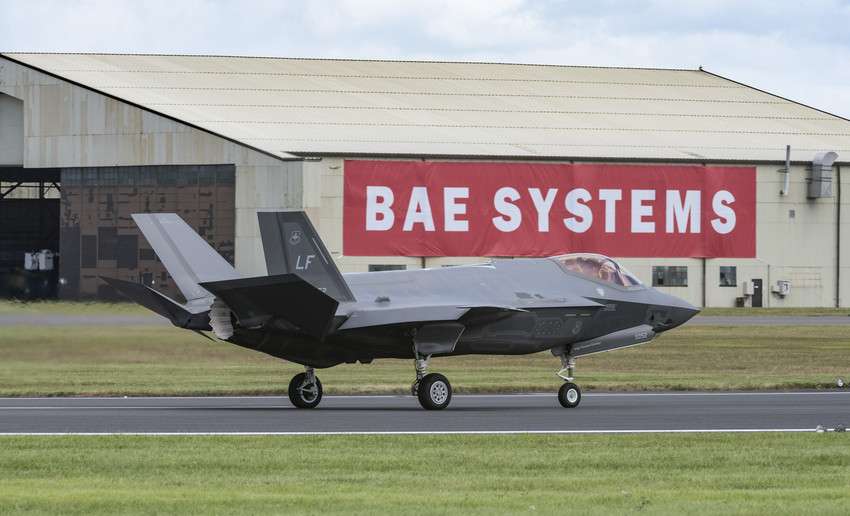 Lockheed Martin has sub-contracted work worth £40m to BAE Systems and together the two companies will form a team of more than 100 skilled technicians at RAF Marham, who will provide engineering and technical expertise, deliver air-crew and ground-crew training, facilitate routine maintenance and help to manage the jets' global supply chain. BAE Systems will take the lead sustainment role for F-35 in the UK with Lockheed Martin continuing as prime contractor for global operations.
The award was announced by Defence Secretary Sir Michael Fallon during a press conference with US Secretary of State for Defense General Jim Mattis. The visit was General Mattis' first to the UK in his role as US Defense Secretary.
Sir Michael said: "Nothing demonstrates the strength of our relationship better than our joint work on the most advanced combat aircraft in the world – the F-35. And the UK is proud to be the future hub for all the European jets. The additional investment at RAF Marham will ensure that we have a formidable fighting force that, at a time of growing danger, in the most momentous of weeks, will help us work with our US partners to promote international peace and security."
Work is already underway to prepare RAF Marham for the arrival of 617 Squadron, who will fly the UK's initial operational F-35 jets from 2018 onwards. Today's announcement follows a £142m package that was awarded to Lockheed Martin and BAE Systems in April 2016 to deliver an Operations Centre, Integrated Training Centre and Maintenance and Finish building. Significant progress has been made in the past year and work is on target to be completed in early 2018.
Peter Ruddock, Chief Executive of Lockheed Martin UK said: "The F-35 will play a crucial role in defending the UK for decades to come. We at Lockheed Martin are honoured and excited to bring our knowledge and expertise to bear and to our ongoing role in supporting the world's most advanced fighter when the F-35 arrives at RAF Marham next year."
Andrea Thompson, F-35 Lightning II Senior Vice-President at BAE Systems, said: "We are extremely proud of our continued relationship with the UK and the dedication of our people at RAF Marham. "We are working hard to prepare for the arrival of F-35 and this contract is the next step towards that reality. "This contract builds upon our pedigree in delivering maintenance and support to the UK's fast jet fleets at bases across the country, including at RAF Marham where we have been supporting the operation of the Tornado GR4 fleet for the last decade."