Advertisement

The UK held a minute of silence in memory of the victims of the terror attack that hit London over the weekend, leaving seven dead and dozens injured….reports Asian Lite News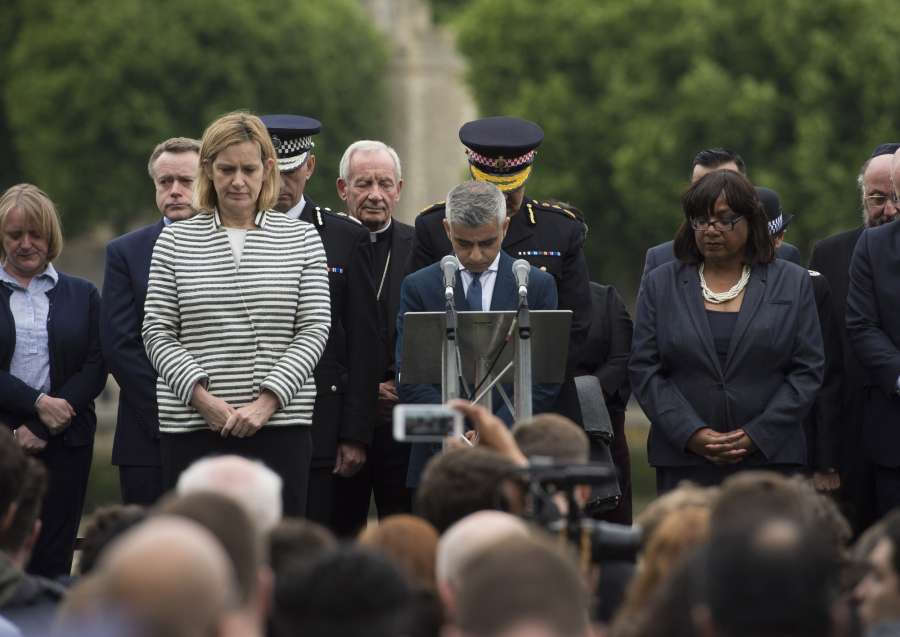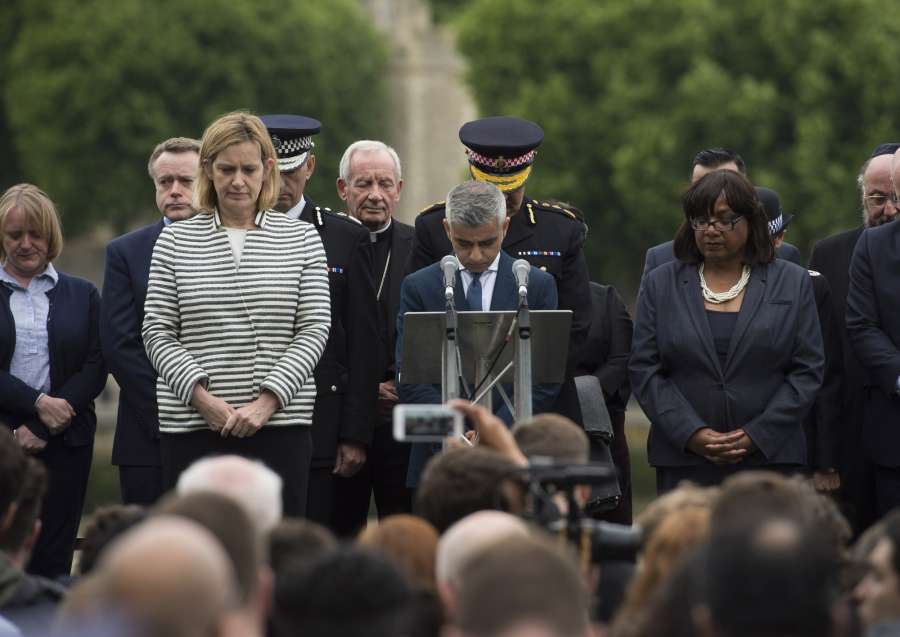 London Mayor Sadiq Khan led the proceedings at London Bridge, where on Saturday three assailants drove a van into crowds before entering nearby Borough Market and attacking people with knives, reports Efe.
Huge crowds gathered on the bridge to commemorate the victims despite pouring rain.
Earlier in the day, Security agencies searched a hotel owned by family members of a Pakistan-born Briton who was among the three terrorists shot dead after they killed seven people in London.
The hotel is located on GT Road in Mujahidabad area in Karachi, Dawn reported. The search was confirmed by residents of the area.
British authorities have named all three terrorists involved in the Saturday night attack on and near London Bridge. One of them is Khuram Shazad Butt, 27, of Pakistani origin.
The hotel reportedly belongs to Butt's uncle, Dawn quoted unidentified sources as saying.
The search, it said, was a precaution after Butt's link to Pakistan was uncovered by British investigators.
British media said Butt was previously known to police and spy agency MI5. He is said to have been not radicalised in Pakistan.
Butt appeared in a Channel 4 documentary, "The Jihadis Next Door", last year, British media reported.