Advertisement

Dr. Liam Fox, UK Secretary of State for International Trade, inaugurates Gulf-British Conference starts in London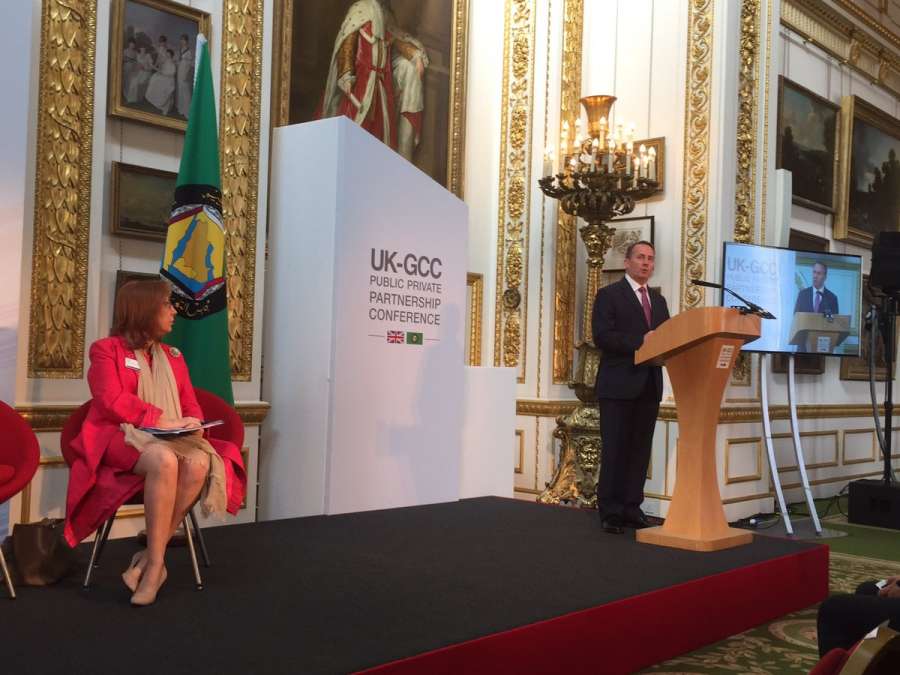 The Gulf-British Conference on Public-Private Partnership started in London yesterday in implementation of the agreement made at the first summit between Gulf Cooperation Council and the United Kingdom held in Bahrain in December last year.
Dr. Liam Fox, UK Secretary of State for International Trade, delivered a speech at the opening in which he stressed that the relationship between the United Kingdom and the AGCC started from a position of great strength, reflecting the strong alliance between the two sides in facing regional and global challenges and threats.
Dr. Fox said that the new strategic partnership between the UK and the AGCC, announced last December, will boost economic and trade relations as British companies export goods and services worth more than GBP 30 billion to the AGCC each year.
Dr. Abdul Latif bin Rashid Al-Zayani, AGCC Secretary-General, delivered a speech in which he stressed the importance of the event, saying that it is an opportunity to follow up on what was discussed at the summit on opening all prospects for Gulf-British trade and investment relations, and the best ways to enhance cooperation in these fields.