Advertisement

Gurinder Chadha's new movie Viceroy's House triggered debates and discussions on partition and its impact on common people in India and Pakistan. Women Empowered organised an event at Nehru Centre…reports Asian Lite News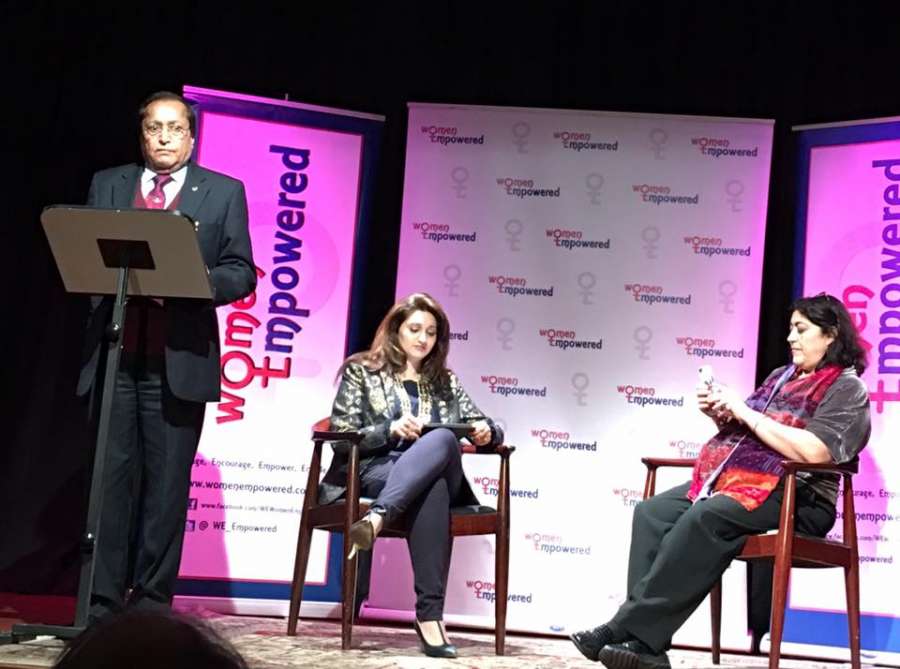 Dr Rami Ranger, a former refugee turned millionaire businessman, shares his experience as the youngest in a refugee family in Delhi and his mother's struggle to rebuild life in post-partition India with eight young children.
The event was organised by Women Empowered at Nehru Centre.
"Partition was one of the biggest upheaval in human history," Dr Ranger, chairman of Sun Mark group of companies, said. "It uprooted families and communities who shares common values, culture and language. Religion is always a force for good and kindness. But but in the case of partition, it turned against love, peace and unity."
Partition displaced up to 12 million people along religious lines, creating refugee crises with hundreds of thousands of people dying.
Dr Ranger father Shaheed Sardar Nanak Singh was martyred on March 1947 during an attempt to protect students from attackers at a protest rally of students in Multan. He was attacked by thugs with sharp lethal weapons when he tried to save students from the lynching mob. The lawyer turned policeman was just 44 when he was assassinated.
Dr Rami paid tribute to mother Sardarni Harbans Kaur for providing education and support to all her eight children.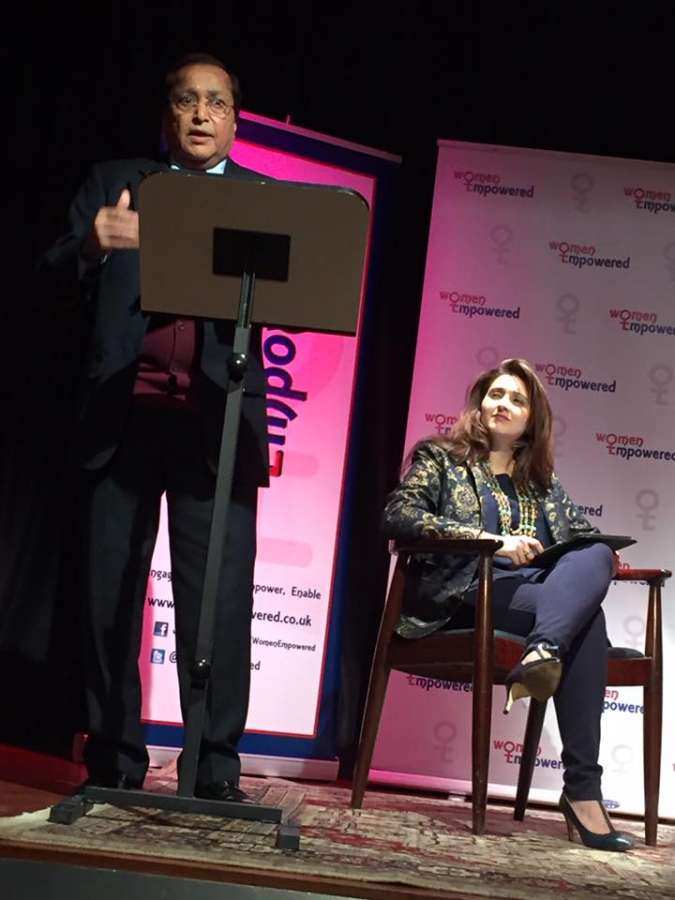 Dr Ranger congratulated Chadha for portraying characters in their true colour and recreating an important chapter from world history for the new and future generations to refer.
Chadha, the creator of world classics Bhaji on Beach Bend it Like Beckham, said the movie was so personal in many counts. "Like me, thousands are there who grew up without a homeland. I always yearned for a homeland and my movie depict that pain."
"My family was on the wrong side during partition," Chadha said. "Along with their friends and neighbours, they suffered during that terrible time and not many people are aware about that. My picture is a British-Asian's interpretation of that episode."
Reena Ranger, chair of Women Empowered, was the compere. She also shared her memories of grand parents and relatives who suffered during partition.
"No one ever talks about partition," said Reena." 70 years still feels too soon to ask detailed questions from those we love, asking them to open up painful memories and losses and perhaps some of us don't feel brave enough to listen to the pain of our most revered. 70 years means that for so many, either the opportunity has passed or is slipping away slowly.
"Viceroy's House is one person's view, ultimately it is up to us to individually to make our own decisions. I am glad to have seen the film; I am glad that someone was brave enough to make it; I am glad to have seen her view and grateful to her for starting my own journey and thought processes to formulate my own."