Advertisement

Businesses in the West Midlands have been outperforming the rest of the country but a dip is in store….reports Asian Lite News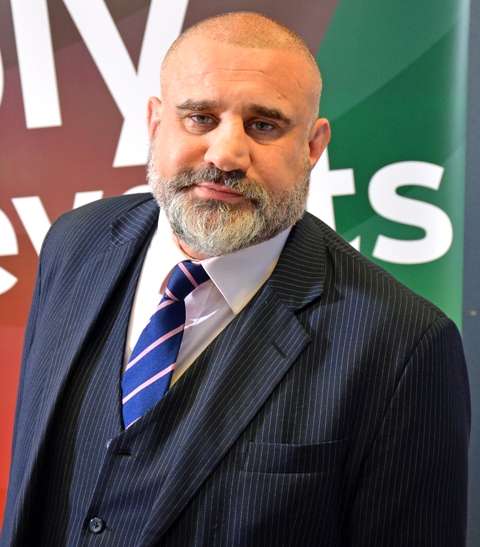 This was the message from Paul Cadman, speaking at a convention of small businesses at the Birmingham City Football Ground.
"The West Midlands has been outperforming the rest of the country but is set to slow down," said Paul Cadman, who is best known for his time as Chief Executive of the automotive design business The Futura Group based in the Black Country and Warwickshire.
He said that uncertainty about the future and Brexit are affecting the outlook but there are other factors.
"The drop in the value of the pound is helping exports but raw material prices are rising," Paul Cadman told more than 150 small business owners who were at St Andrew's for the Annual General Meet Up, organised by parthway2grow, part of the Birmingham based Pathway Group.
"Businesses are struggling to fill jobs and there is a lack of investment in roads, rail and broadband whilst average individual debt stands at £16,000."
He said that the West Midlands economy had been 'decimated' by the Government of Margaret Thatcher in the 1980s and unlike in countries like Germany there had been serious underinvestment in manufacturing.
Paul Cadman said that nationally the UK had lost six million manufacturing jobs in the last two generations.
The businessman said that small businesses will play a huge part in the future employing 11.5 million people and representing 15 per cent of the economy.
Magician and businessman Craig Petty performed at the Annual General Meet Up at St Andrew's and the compare and entertainment was provided by comedian Thanyia Moore.
Pathway2grow runs a programme of free afternoon networking events (Coffee & Natter) in Birmingham, London, Walsall and Bromsgrove as well as evening groups (Chutney & Chat) in Birmingham, Derby and Bromsgrove. There is also a women's group (Samosa Saturday) in Birmingham.
New groups are due to open in Wolverhampton and Burton-upon-Trent.