Advertisement

Sikhs and other Indian soldiers in the First World War From the fields of Flanders to the oilfields of Mesopotamia….reports Asian Lite News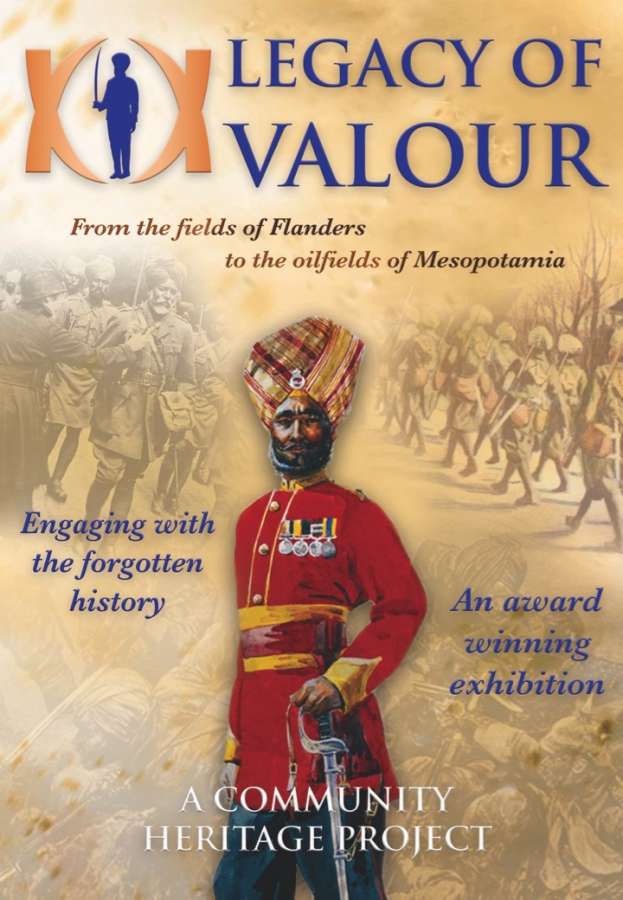 The First World War (1914-18) was a momentous event in the world history. It was truly a global war in which armies across the world fought in unfamiliar territories. None more so for 1.5 million Indian soldiers who were deployed in all major theatres of war. One in six soldiers who served Britain were from the Indian sub-continent.
For decades the massive contribution of India in terms of Manpower, Money and Material has been pushed to the 'footnotes' of popular history of the Great War. The main focus of 'Legacy of Valour' project is to learn, understand and share this remarkable story of Sikhs and other Indian soldiers who fought alongside the Allied forces during the First World War.
The Legacy of Valour project is at the heart of Sikh and Indian community in Berkshire, UK. The project was launched in October 2014 as a part of centenary commemoration of the First World War allowing local community to engage with its own history. This community heritage project is partly funded by the Heritage Lottery Fund and partly by the Sikh community. The project is supported by many local and national organisations.
The Legacy of Valour exhibition is a research based informative story that takes visitors through the journey undertaken by over a million Indian soldiers a hundred years ago to many parts of the world to defend the freedom of Britain and Europe.
Initially the exhibition was launched in August 2015, jointly by the Indian High Commissioner and Lord Lieutenant of Berkshire at Reading Museum.
This is what Mr James Puxley, HM Lord Lieutenant of Royal County of Berkshire said, "The Legacy of Valour exhibition is truly inspirational and very educational. It provides an excellent insight into the role played by Sikhs and other Indian soldiers during the First World War. It is a tale that is little known but undoubtedly deserves a much wider telling and appreciation."
A collage of selection of comments noted from the exhibition visitor book in 2015 is attached.
The exhibition is kindly sponsored by Mr Alok Sharma, MP Reading West.
Alok Sharma said " I've been a supporter of the 'Legacy of Valour' community heritage' project since its launch. I am very impressed with the passion and dedication of all project volunteers ably led by Inderpal Dhanjal, their brilliant project leader. The Legacy of Valour exhibition is an excellent reminder of the extraordinary contribution and incredible sacrifice that individual Indian soldiers made. I am pleased to sponsor the exhibition at Westminster and hope that my fellow parliamentarians and the public visit this wonderful exhibition".
The exhibition will host many rare documents and photographs that have not been viewed in public over a century. It will also highlight the connection of Indian pilots with Reading town where they were trained as Royal Flying Corps combat pilots. Few people are aware of these facts. It is a great opportunity for our members of both Houses of Parliament and public to see this exhibition at the place where 100 years ago, then British Prime Minster, Lloyd George said, ". . . most sincere gratitude for the magnificent contribution which India had made to financing the war."
The opening ceremony will take place on 6 March 2017 (4pm – 6pm).