Advertisement

An evening of thought-sharing and presentations marking the UN World Water Day kicked off with Baroness Anne McIntosh's key message representing All Party Parliamentary Water Group …. reports Asian Lite news. Photo Credits: CK Naidu, Snapsmith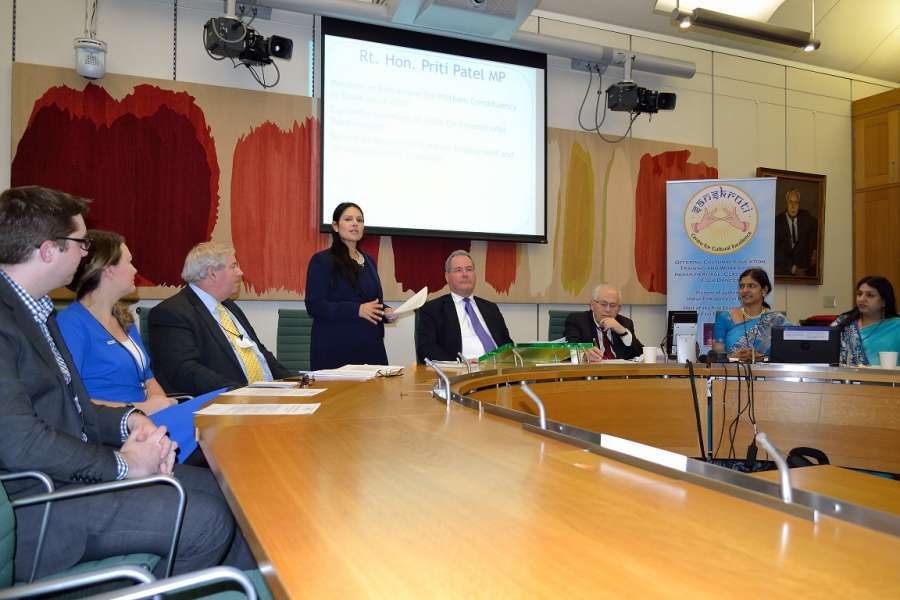 Industry and thought leaders have converged at Portcullis House of the House of Commons and brought eye-opening facts about water usage and minimising wastage, at an event organised by Sanskruti Centre for Cultural Excellence.
Secretary of State for International Development Priti Patel's message was comprehensive, while Lord Palmer shared his inputs on the post-Brexit scenario of water and environment initiatives. In his welcome message, Mr Bob Blackman MP, the Parliamentary host of the event says the event may even have set a precedent to mark the World Water Day at the House of Commons, for the first time.
Twelve women of varying backgrounds from Sur Bharti group present a creative dance relating to water and nature, choreographed by Ragasudha Vinjamuri.  Singer Ashvini Kane renders a spell-binding song on water and its importance. Indian Minister for Environment and Climate Change Shri Anil Dave sends his best wishes for the event. Bruce Keith from CIWEM, Aaron Burton from Wisewater, Helen Allister from Northumbrian Water Group, Dr. Vipin Nadda from the University of Sunderland in London all present different aspects of water consumption and conservation.
Mayor of Lambeth Cllr Saleha Jaffer and Mrs Poonam Patnaik interestingly present mother's role in water management, very apt with Mothers' Day in the same week.
In her opening words, Baroness McIntosh said: "I am delighted to support the World Water Day celebrations and work together on improving water efficiency and better use of water resources both at home and abroad.
We should share best practice and use the good offices of organisations of the UN, OECD and others to do so. Women have a special role to play informing and educating families on good water management and access to sanitation to improve the health and welfare of many in developing countries."
Speaking on the occasion, Priti Patel said: "Access to clean and safe drinking water is an essential part of development as it helps people to be healthy and plays a role in lifting people out of poverty and hardship. My Department is supporting investment in providing people with access to clean water. Over the last five years we have helped nearly 65 million people access clean and safe water and will support a further 60 million by 2020. We are also investing in research to help improve water infrastructure including flood protection. In India we are supporting better warning and flood management systems in Andhra Pradesh, Odisha and Sikkim and in Bihar for the Koshi river, where flooding made 2 million people homeless in 2010. I am also pleased to see the Indian Government playing a leading role through its massive investment in the Swachh Bharat programme to eliminate open defecation by 2020.  By working together and in partnership with India and other countries, we can deliver better water and sanitation facilities to improve the health and life chances of the poorest communities in the world."
Lord Palmer adds "What a pleasure to have shared World Water Day –Jalaanjali with such a vibrant and fun organisation. In our very different ways, by word, music and dance we all stressed the importance of water efficiency in our lives in so many parts of the World."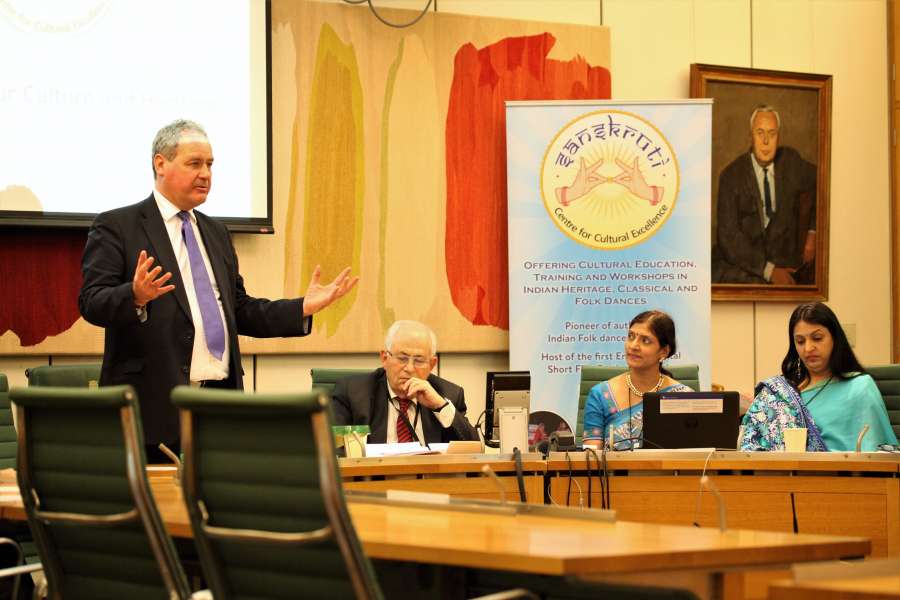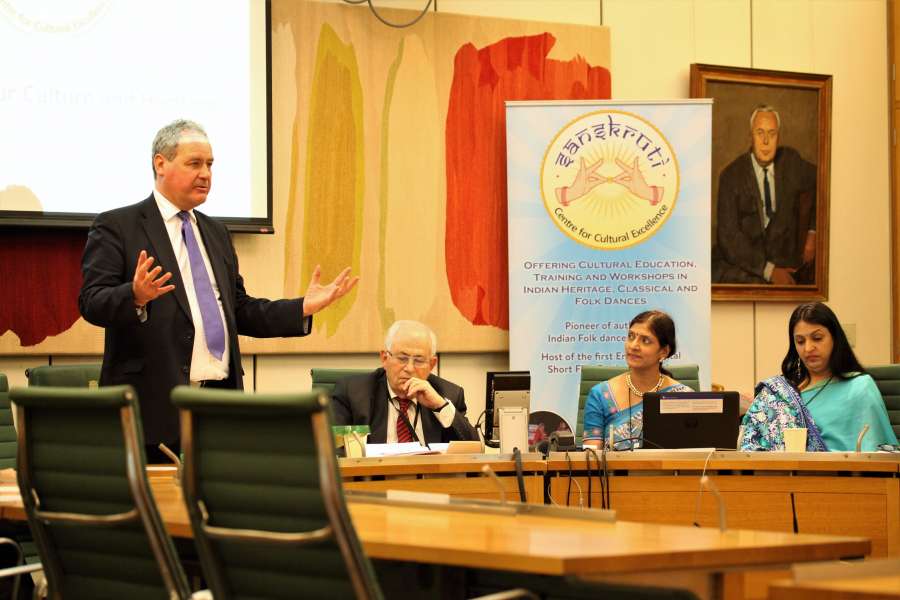 Host MP Bob Blackman applauds the event and says "I would like to congratulate Sanskruti Centre for Cultural Excellence for commemorating the World Water Day and reminding us all how precious water is in today's time. Its over-abundance in many parts of the world as well as its acute shortage in many others puts an added responsibility upon us to be mindful of its usage. Whilst we take pride in facilitating access to clean drinking water for many developing Nations, we mustn't forget we ourselves import drinking water. Natural resources ought to be maximised and optimally utilised."
A nutshell of the activities organised by Sanskruti Centre including art and culture presentations at Houses of British Parliament, first environmental short film festival, first international yoga day and events empowering children and women have been presented by the Founder Ragasudha Vinjamuri.
Sister Dulce Rocha gave a spiritual connection of water on behalf of Brahma Kumaris Green Team. The event is coordinated by Lakshmi Kaul and concluded with vote of thanks by Sushil Rapatwar.