Advertisement

Mohammed Yaqub, the father of man shot dead by police on a motorway slip road has said he feels his son was "killed unlawfully"….reports Asian Lite News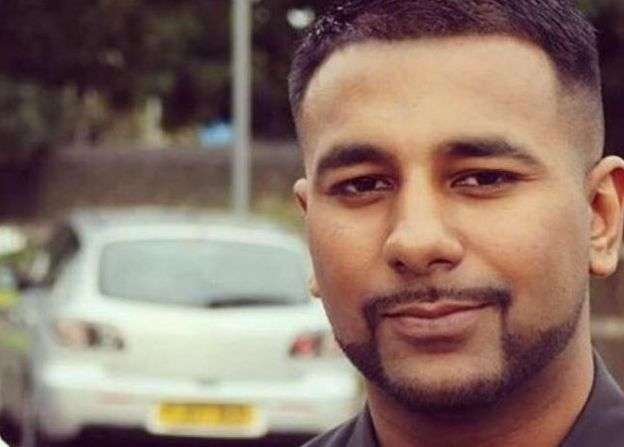 Yassar Yaqub, 28, died after police opened fire on the car he was travelling in during a "pre-planned" operation near the M62. The police watchdog said a "non-police issue" firearm was later found in the car and it was "working hard" to establish the circumstances around the fatal swoop.
Speaking at the roadside Mohammed Yaqub said he felt his son was "killed unlawfully".
Mr Mohammed said he wanted "answers, full answers, nothing but the truth" about his son's death.
"How can you kill someone like this, at a time like this, without giving him a chance to get out or anything? We're not in America, we're not in third-world countries," he said.
"He hasn't got a bad past, because he's never been convicted of anything," he told the BBC.
The operation on Monday evening saw a number of vehicles stopped at two locations, one in Bradford and a second at Ainley Top, just north of Huddersfield. The car Mr Yaqub was travelling in was intercepted at Junction 24 of the M62 at around 6pm. He died at the scene.
The Independent Police Complaints Commission (IPCC) said it had taken "initial accounts" from the police officers involved and it was seeking relevant CCTV footage.
According to the creators of a Facebook page called Justice 4 Mohammed Yasser Yaqub he was killed unlawfully.
Nearly 2,000 people have followed the page that states: "Mohammed Yasser Yaqub murdered by Yorkshire Police! Ambushed, assassinated and left to die.. How can we live in a world that thinks this is acceptable?"
West Yorkshire Police said five men – three in Huddersfield and two in Bradford – were arrested on suspicion of possessing a firearm with intent to cause fear. Two men, aged 26 and 30, have since been bailed.
Mr Yaqub was from Crosland Moor, Huddersfield. In 2010, he was cleared of attempted murder and a firearms offence after it was alleged that he opened fire on a car in Birkby Hall Road, Huddersfield. People living close to Rudding Street told reporters that Mr Yaqub's house was targeted by gunmen more than a year ago.
One associate of Mr Yaqub was quoted as saying Mr Yassar once tried to shoot him and would buy luxury cars with his drug money after raking in profits by using drones to send Class A drugs into HMP Armley in Leeds