Advertisement

Brazil President Michel Temer received a major court relief after country's top electoral court has voted against a decision over illegal campaign financing charges….reports Asian Lite News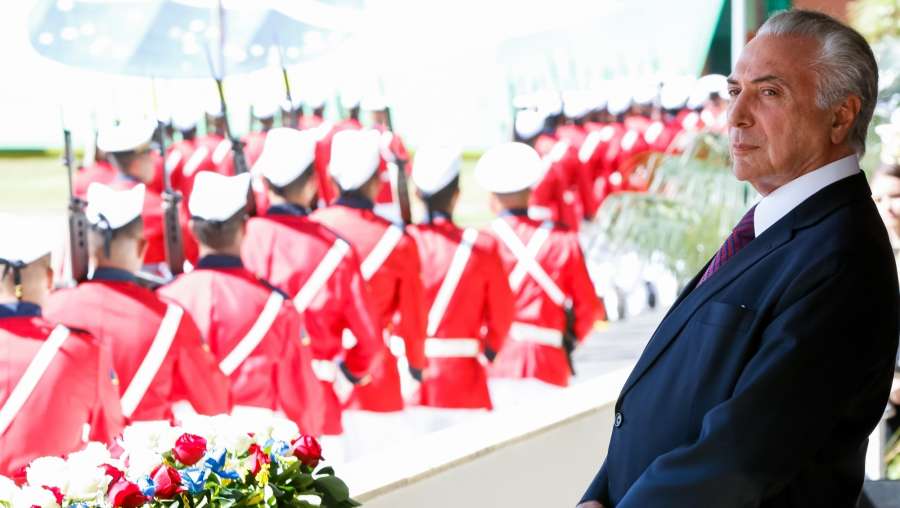 Brazil's top electoral court has voted against a decision that could have potentially stripped Brazilian President Michel Temer off his presidency.
President of the Supreme Electoral Court Gilmar Mendes broke a three-three tie between the other six judges on the panel to absolve Temer of illegal campaign financing charges, Xinhua news agency reported.
It was alleged that Temer had used the illegal financing to secure a win in the 2014 presidential elections when he ran as Vice President and Dilma Rousseff as President.
Rousseff was impeached in 2016, putting Temer in charge, but if their electoral victory had been ruled invalid and nullified, his current status as president would have come under fire.
Judge Herman Benjamin, the rapporteur for the case, had said earlier in the day that sufficient evidence existed to invalidate the electoral outcome.
Benjamin presented e-mails, testimony, bank records and other proof linking the winning ticket to corporate interests that made secret campaign contributions.
His arguments swayed two of the other judges, but fell short of consensus.
The trial was the first of its kind in Brazil.