Advertisement

Not only his video message an out-of-box act, but the French election itself can be described as a "French exception", mainly because of Macron's exceptional character….A special report by Rajendra Shende for Asian Lite News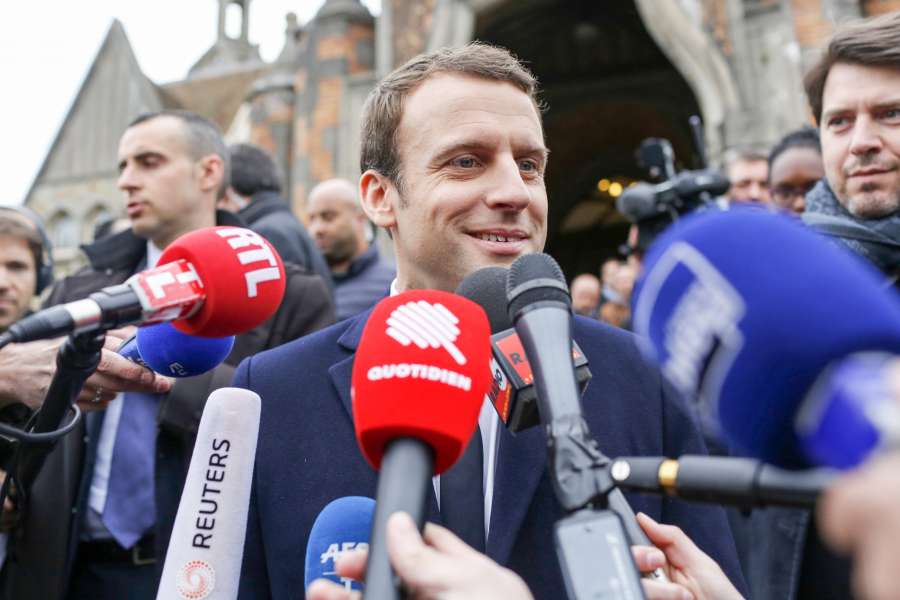 On June 15, 1947, the New York Herald Tribune ran a headline that said "Joliot-Curie Rips America for an Atomic Energy Report". Jean Frédéric Joliot-Curie was a French physicist, a professor, a Nobel laureate and France's first High Commissioner for Atomic Energy. He was instrumental in transforming war-damaged France into a predominantly nuclear energy nation, with minor dependence on fossil fuel.
Joliot-Curie was angry, stated the newspaper, because the report released by Princeton University had made shocking omissions of the vital contributions of French scientists to the Manhattan project that led to the making of atomic bombs that ended World War II. The world knows about contributions made by American, Canadian and even German (immigrant) scientists to making of the atomic bombs. But not by French scientists. Indeed, without French contribution, as per Joliot-Curie, the Manhattan project, particularly in controlling the chain reaction once started by neutron-absorbing elements, and the reality of atomic bomb would have been delayed.
Seventy years later, history is being reversed. When another World War is being waged against climate change, Emmanuel Macron, the favoured candidate to win in 2017 French Presidential run-off on Sunday, May 7, was amazingly inclusive and provocative in addressing, through a video message, American scientists, entrepreneurs and engineers to come to France and work on climate change.
In heavily French-accented English, he addressed Americans: "I do know how your new President now has decided to jeopardise your budget, your initiatives, as he is extremely sceptical about climate change." He went on to say: "I have no doubt about climate change and how committed we have to be regarding this issue."
The first message he wanted to convey was: "We will preserve our budgets, we will reinforce our public and private investment to do more and accelerate our initiatives to deliver in line with COP-21 (the Paris summit on climate change)."
His second message included a direct invitation to the American scientists to come to France! "You are welcome. It is your nation," he said, adding that France likes innovation and innovative people, wants people working on climate change, clean energy, renewables and new technologies. The video message is now considered a shock-wave moving across the Atlantic.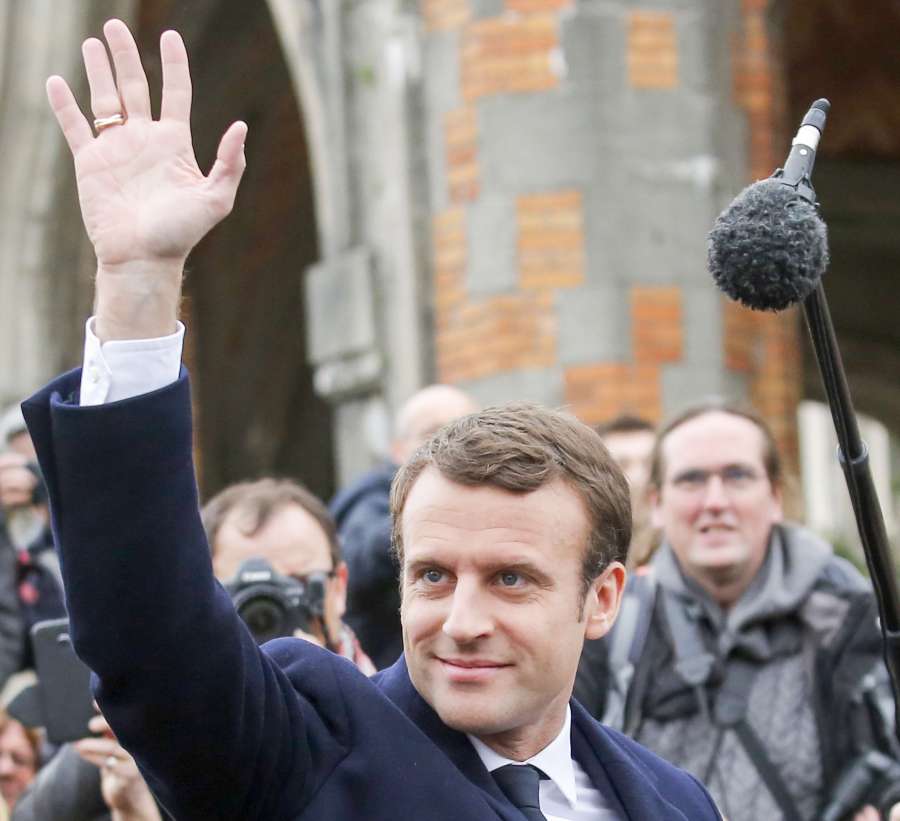 Not only is this video message an out-of-box act, but the French election itself can be described as a "French exception", mainly because of Macron's exceptional character.
The 39-year-old Macron is a student of the Lycee Henri-IV elite high school in Paris and a graduate of the privileged and fiercely competitive Ecole Nationale d'Admintration (ENA). He married his teacher, who is 64-years-old, against his family's wishes. He has now literally emerged as most favoured Presidential candidate. It was like a magic trick where a figure on centre stage appears from nowhere.
His entire professional and personal career can be best described as typical and even bizarre. Like any other ENA graduate, he began his career in the French Finance Ministry but quickly moved to a private investment bank by paying compensation to the French government for breaching his service contract. He was seemingly on a fat salary in the investment bank.
He became a member of the Socialist Party after having made a fortune in the investment bank. Incumbent French President Francois Hollande appointed him on his senior staff and then as the Minister of Economy and Finance. Having pushed his pet pro-business reforms through unfriendly Parliament by using special constitutional provisions, he left the Socialist Party to form a new party, "En March!" (On the Move!) at about the same time when the world adopted the Paris Climate Agreement in December 2016.
Surprises from Macron never stop. Though once a passionate investment banker, during his presidential campaign he pledged strong and stringent action on climate change. He wants to double France's wind and solar capacity by 2022, and promises to ban the exploration of all new fossil fuels, including shell gas. He promises to close all coal-fired power stations in France within five years (a year earlier than the current target). He vows to reduce nuclear power's share of the energy mix from 75 per cent today to 50 per cent in 2025.
His election manifesto targets to "integrate the ecological cost" into the price of carbon. The manifesto promises to make implementation of the Paris Agreement a priority of his international agenda.
The exceptional manifesto further continues to please green parties and the general public with eye-catching proposals to pursue trade sanctions at the European level against countries that do not respect the environmental clauses of trade agreements with the European Union.
Macron specifically signals to President Donald Trump in his manifesto that "faced with the whims of the new American president, France will have to ensure that the United States faces its responsibilities". Macron has previously warned that Trump would be making a "grave mistake" if he went back on his predecessor's commitments on climate change.
Macron's rival, Marine Le Pen, is a "legacy candidate" of the far-right party her father founded decades ago. Her manifesto includes anti-immigrant and anti-globalisation policies and also very general ecological pledges. The final TV debate between Macron and Marine Le Pen was abusive, vociferous and disorderly. If she wins, Trump would have a trusted friend in Europe.
When Trump is building walls to stop immigrants and discouraging American scientists from spending government money to research climate change, in Macron is a Presidential candidate on the other side of Atlantic praising Americans and inviting them to France to do exactly opposite and promoting renewable energy. While Americans forgot the French contribution to ending World War II, here is a French Presidential candidate openly inviting Americans to come to France and fight the global war against climate change.
This is nothing short of "disruptive innovation in political campaigning".