Advertisement

A police officer in the country's investigative police force took a helicopter and dropped a grenade attack on the Venezuelan Supreme Court, firing shots and lobbed grenades on the court….reports Asian Lite News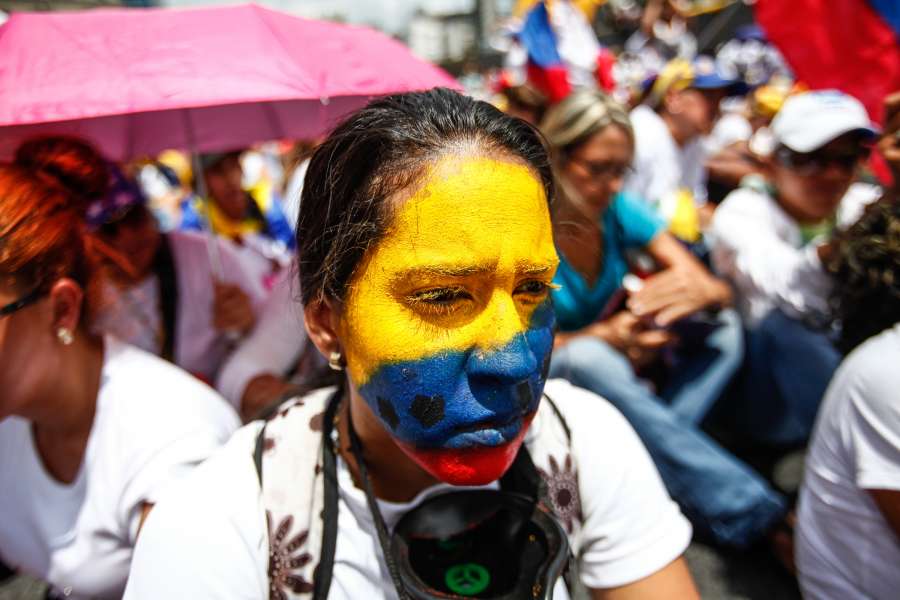 A police helicopter dropped grenades on the Venezuelan Supreme Court in a daring attack escalating the months-long crisis engulfing the regime of President Nicolas Maduro.
The helicopter was reportedly stolen and piloted by an officer in the country's investigative police force, Oscar Perez. As it strafed the court building and the Interior Ministry in Caracas on Tuesday, the attackers fired shots and lobbed grenades on the court, officials said.
Maduro condemned the incident as an "attempted coup", saying "terrorists" were behind the offensive and that an operation was underway to track down the perpetrators, CNN reported.
No one was injured in the attack and one of the grenades failed to explode, government officials said.
According to the reports, it was unclear how a rogue police helicopter circled high-profile buildings in the Venezuelan capital without being shot down. Eyewitnesses said the assault went on for about two hours.
The attack came after months of protests against the political and economic crisis under Maduro's regime and ahead of a vote on July 30 to elect members of a controversial new body that could make changes to the country's Constitution.
Before the attack began, a man who identified himself as Perez appeared in a video online saying an operation was underway to seize democracy back from Venezuela's "criminal government".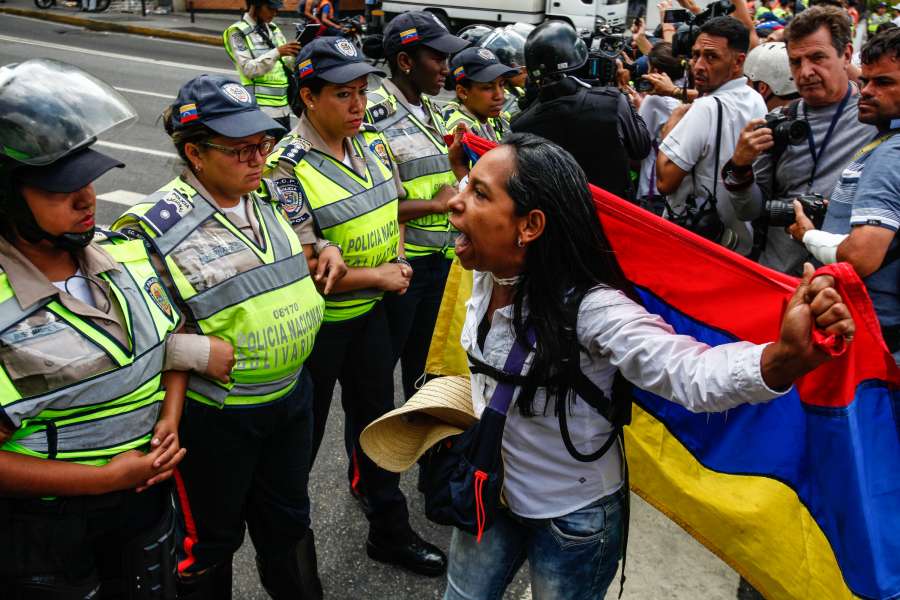 Flanked by a group of armed men, Perez claimed to be speaking on behalf of a coalition of military, police officers and civil officials, said the report.
In his video message, Perez said he was a pilot in the special response unit of Venezuela's Criminal Investigative Police and demanded that Maduro step down.
Photographs posted online showed a helicopter with the initials of the investigative police unit on its side, flying above capital Caracas.
Through an open door an occupant was seen holding a banner saying "Article 350 libertad" — referring to an article in the Venezuelan Constitution that allows citizens to oppose the government should it subvert democratic principles.
Minister for Communications and Information Ernesto Villegas said the attackers had thrown four grenades, two against a group of National Guards who were protecting the court building.
About 15 shots were fired around the Interior Ministry, a few blocks away from the presidential palace, he said.
Shortly before the helicopter incident, there was an attack on the Venezuelan Parliament building by armed civilian groups after a clash between lawmakers and the military police of the Bolivarian National Guard (GNB), Efe news reported.
Two female members of Parliament were injured in the clash and the parliamentary session was interrupted.
Following the ruckus, groups of armed civilians entered through the doors of the National Assembly building and launched fireworks rockets and other material inside the House.