Advertisement

A Kyrgyz citizen named by Turkish state broadcaster Trt as the suspected gunman in the deadly New Year Eve attack on an Istanbul nightclub pleaded his innocence after he flew home from an alleged two-day business trip to the city….reports Asian Lite News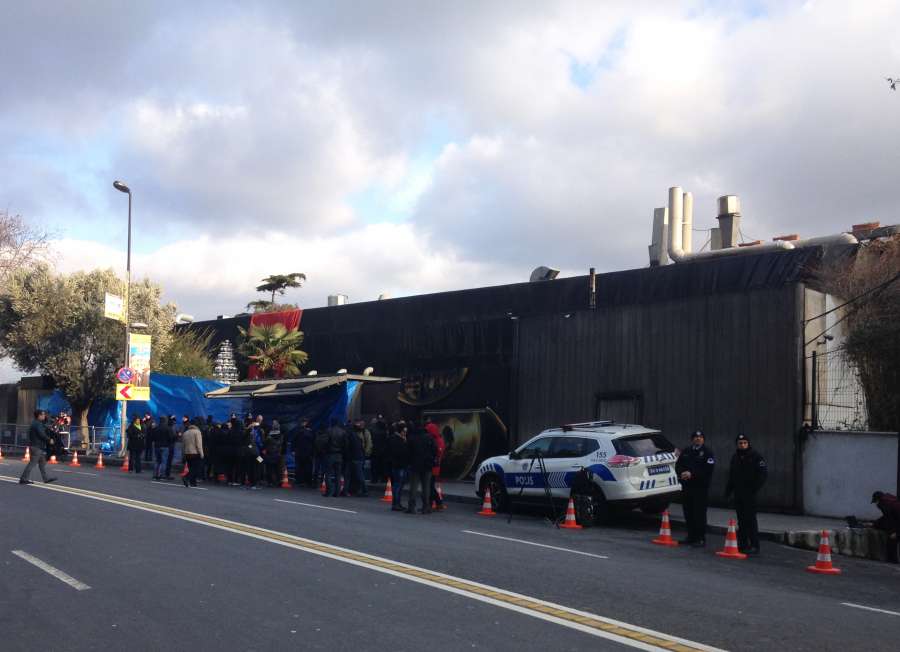 Iakhe Mashrapov, 28, was cited as telling Kyrgyz news agency Turmush that he was a market trader who travelled to Turkey on business and had nothing to do with the attack at Istanbul's popular Reina club on December 31.
The suspect in Saturday's attack killed 39 people at the Reina, at least 27 of them foreigners, and injured 70 more in a seven-minute shooting spree during which he fired some 180 bullets at New Year's Eve revellers.
The Islamic State jihadist group claimed the attack.
Mashrapov's passport photo was posted and retweeted on social networks on Tuesday as the alleged gunman after Turkish security officials removed him from a flight from Istanbul to the Kyrgyz capital Bishkek and quizzed him for an hour, Mashrapov told Turmush.
"I departed from Bishkek to Istanbul on January 1. I finished my business related to trade there. I came to the airport in Istanbul (on Monday) and right after I boarded the plane. Turkish law enforcers took me from the plane for questioning," he told Turmush.
"The plane bound to Bishkek was delayed for one hour in this regard," he added.
"They (Turkish police) explained that I was questioned because I slightly resembled the suspect in the photo. They apologized and let me board my plane," he said.
Turkish investigators have released CCTV images of a man of Asiatic appearance taken inside the Reina club on the night of the attack and from a bureau de change where the suspect earlier changed money as well as a selfie-style video of him walking around Istanbul's Taksim Square.
Mashrapov said he arrived in Manas airport in Bishkek early on Tuesday from Turkey.
He then travelled from Bishkek to Osh city. As soon as he reached his home in the Osh region's Kara-Suu district, Kyrgyz security officials took him in for questioning, he told Turmusch.
"When the terrorist attack took place December 31, I was in Kyrgyzstan. I have no relation to the terrorist attack in Turkey. I've been visiting Istanbul since 2011 on business purposes," Mashrapov told Turmush.
"I have no idea who the suspect is and have no idea how my passport photo got onto the social networks. I am from Kara-Suu. I have been trading at the Kara-Suu market (Turatali) since 2011," he stated.
Mashrapov said he flew from Kyrgyzstan to Istanbul last Wednesday and returned home on Friday. He then flew back to Istanbul on Sunday before returning to Bishkek on Tuesday.