Advertisement

French far-right Presidential hopeful Marine Le Pen visited a food market in Paris where she promoted a policy of protectionism with regards to the country's local produce and accused her rival of being in favour of market deregulation….reports Asian Lite News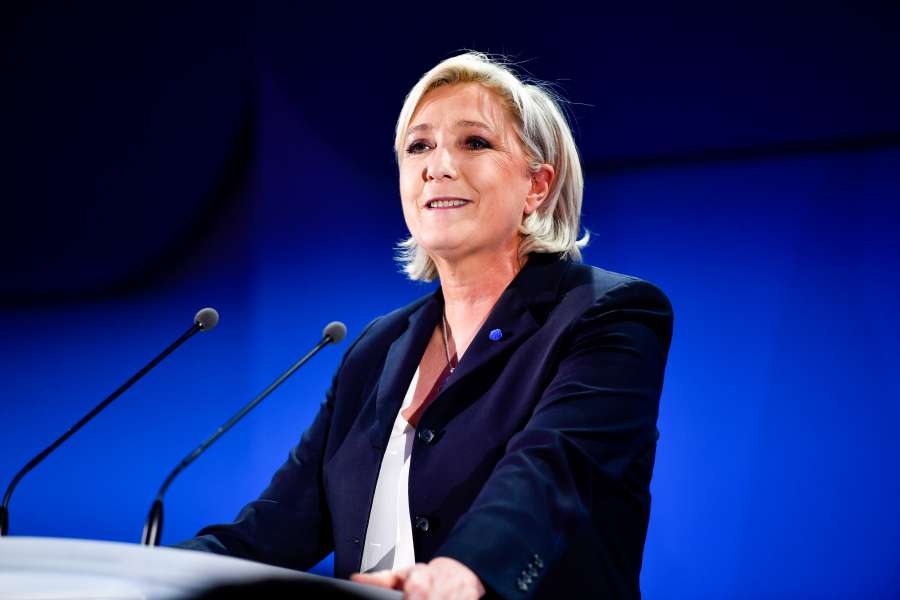 Le Pen, who temporarily stepped down as leader of the far-right National Front (FN) on Monday night ahead of the second and final round of the election, was on the campaign trail in Rungis, south of Paris, to meet workers in the food industry, Efe news reported.
During the visit, she tweeted: "Breeders, producers, butchers: the State must defend the French meat industry against unfair international competition!"
She said she believed the State should fix regulation while her rival, independent centrist Emmanuel Macron, was in favour of "total deregulation".
Le Pen, whose manifesto promotes a protectionist stance and rejects the principals of the European Union (EU) single market, said French school children should benefit from quality local produce in their canteens.
Late Monday, she attacked her pro-EU rival again, dubbing him a puppet of the outgoing Socialist Party President Francois Hollande.
Le Pen and Macron are due to go head-to-head in the second and final round of the Presidential election on May 7.
Macron led Sunday's first round, taking 24.01 per cent of the vote while Le Pen garnered 21.30 per cent.
Both candidates, considered outsider choices, beat the traditional centre-left and centre-right parties in France.
Macron currently led the polls ahead of the second vote, which has been welcomed by pro-EU politicians across Europe and even prompted European Commission President Jean-Claude Juncker to break protocol and offer his personal support.
Le Pen, backed by the Front National and other eurosceptic parties in Europe, said she would consider a referendum on France's membership of the bloc and its use of the single currency.
A victory for Macron would make him the youngest person ever to hold the French presidency while victory for Le Pen would see the country elect its first ever female head of state.