Advertisement

French Front National (FN) presidential candidate Marine Le Pen announced that she would appoint defeated first-round candidate Nicolas Dupont-Aignan as her Prime Minister if she is elected President….reports Asian Lite News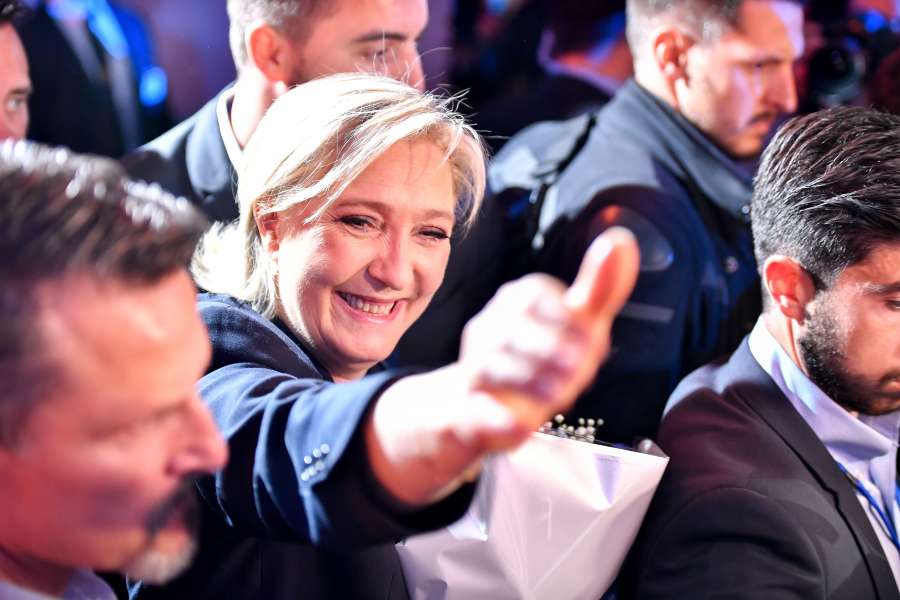 Le Pen, 48, spoke in Paris at a joint press conference with Dupont-Aignan, 56, leader of the Debout la France (Arise France) movement, the sixth most-voted political formation during the April 23 presidential first round, with 1.7 million votes.
At said press conference both leaders formalised a national pact whereby if Le Pen wins the May 7 elections, Dupont-Aignan will be appointed Le Pen's Prime Minister.
Dupont-Aignan is a former member of the right-centre party Les Republicains.
This is the first time the FN has entered such an alliance as Le Pen's party has been traditionally shunned by the rest of the French political spectrum as a xenophobic and antidemocratic party, Efe news reported.
"Nicolas Dupont-Aignan is a sincere and demanding patriot. He has shown his willingness to abandon the comfort zone" said Le Pen.
According to polls, Le Pen has 40 per cent of the intended vote versus the 60 per cent estimate favourable to Emmanuel Macron, who is also supported by the French traditional republican (centre-right) and socialist parties.
Dupont-Aignan, mayor of the Commune of Yerres, a southeastern suburb of Paris, admitted differences with Le Pen, mainly in economic matters (euro and import taxes) but also said that they have many affinities such as a mutual love of France.
"I invite all French to join us in saving our country. This movement is growing" said Dupont-Aignan.
According to Le Pen, there will be increasing support towards her candidacy, which is foccused in halting globalisation, terrorism, and crime.
Le Pen obtained 7.6 million (21.42 per cent) votes in the first round of presidential poll versus Macron's 8.6 million (23.86 per cent).