Advertisement

Dozens of people took to the streets of the Malaysian capital to denounce the policies of the new United States President….reports Asian Lite News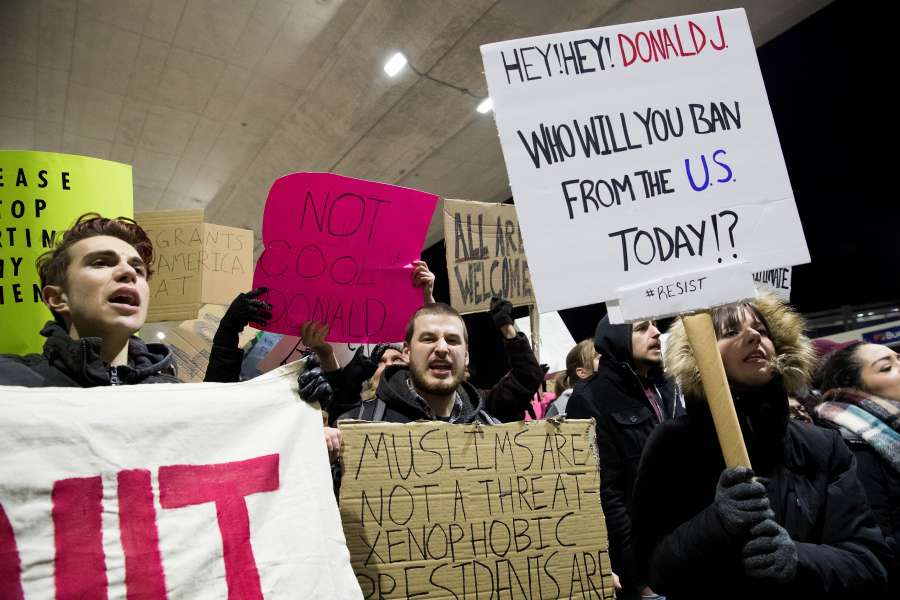 The protest on Friday, held in front of the US Embassy, was joined by about 100 people, mostly Malaysian Muslims and small numbers of Chinese and Indian protesters, Efe news reported.
Around 2 p.m. (local time), they began their rally, which consisted of carrying banners, making speeches and shouting slogans.
A man with a megaphone led the group in chanting "Long Live Islam" in Malaysian and "No Muslim Ban" and "No Wall No Ban".
Their placards carried the same message of "#NoWallNoBan" and "#NoMuslimBan", referencing the controversial executive order issued this week by Donald Trump banning entry to the US for nationals from seven Muslim-majority countries including Syria, Iran, Iraq, Sudan, Libya, Somalia and Yemen.
Many protesters were members of various Malaysian opposition parties and NGOs, with some from the Socialist Alternative group.
Muhammad Emuzufar, that group's leader, said that his organisation opposes racism, homophobia and Trump's alleged anti-Islam stance, and criticized the US president as representing "the worst face of capitalism".
Around 40 police officers were standing guard near the protest area, but there were no reports of arrests.
About 61 per cent of Malaysia's population of 31 million people adhere to Islam, with most followers being ethnic Malays.