Advertisement

Authorities said that more than 50 people were killed in a prison riot which lasted 17 hours in Manaus, northern Brazil….reports Asian Lite News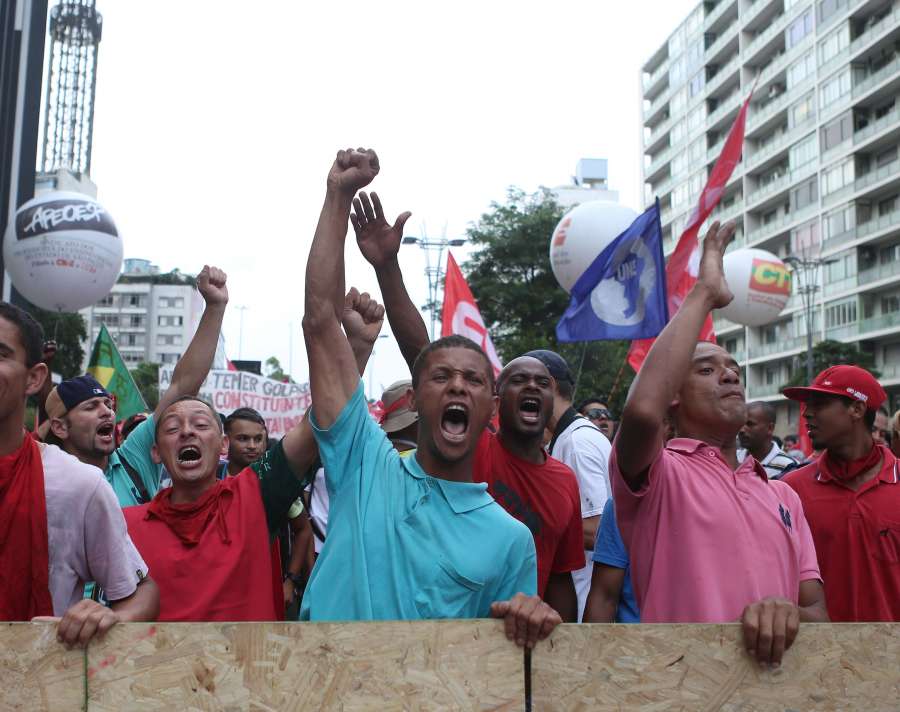 The riot occurred in the Anisio Jobim Prison Complex, the largest prison in the state of Amazonas. State Public Security Secretary Sergio Fontes said at a press conference that the death toll was "between 50 and 60", Xinhua reported.
Twelve prison wardens were taken hostage, but all of them were released uninjured, according to Epitacio Almeida, representative of the local barrister association's Human Rights Commission.
Authorities did not release the names of any victims. At least 25 bodies have already been taken to the local morgue. At the beginning of the riot on Sunday, inmates threw six headless bodies out of the prison.
Brazil's prison system is notoriously overcrowded, which has led to several large riots in the past. The Anisio Jobim prison was reportedly overcrowded — according to daily Folha de Sao Paulo, in October 2016, the prison had 585 inmates, but capacity for only 454.
However, this time the problem was reportedly a gang war between members of two rival crime organisations: Primeiro Comando da Capital (PCC) a drug gang originally from Sao Paulo, which expanded to other states, and Familia do Norte.
"What we saw yesterday and today was a new chapter in the fight for the control of drug traffic in Amazonas," Secretary Fontes said.
There have also been reports of runaway inmates, which remain unconfirmed so far.
Brazil has the fourth largest prison population behind the US, China and Russia.