Advertisement

Pope Francis condemned the suspected chemical attack that killed scores of civilians including 20 children in a rebel-held town in northern Syria, calling its "unacceptable carnage"….reports Asian Lite News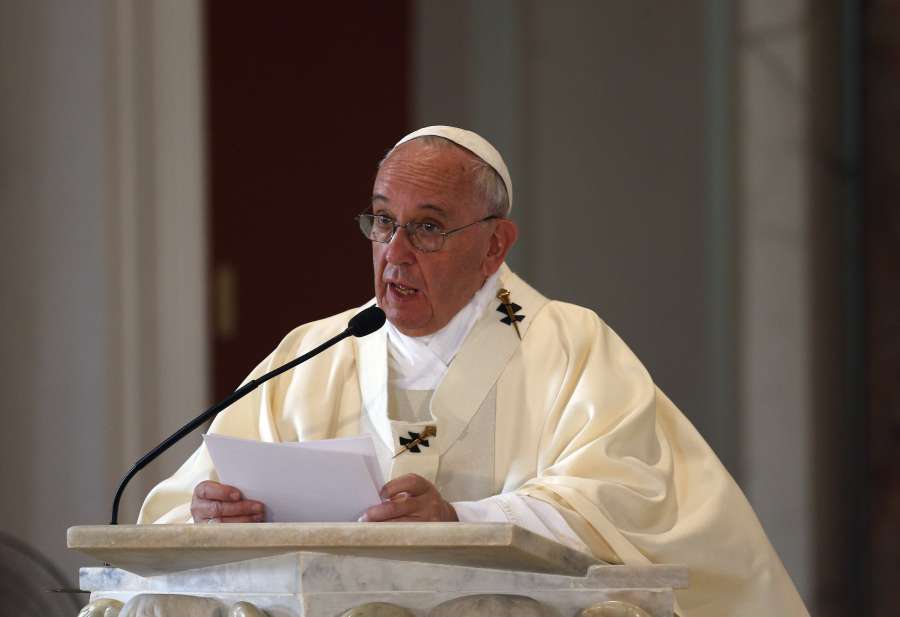 "It is with horror that we witness the events that have taken place in Syria," Francis told pilgrims during his weekly general audience in St Peter's Square.
"I firmly deplore the unacceptable carnage that took place yesterday (on Tuesday) in Idlib province, where scores of helpless people, including many children, were killed," he continued.
Francis said he was praying for the victims of the attack in the town of Khan Sheikhoun in Idlib province and issued an urgent appeal to local and political international leaders to bring the "tragedy" of Syria's six-year civil war to an end.
He also urged politicians to allow "bring relief to the population that has been sorely tried by war for far too long," and praised aid the courage of aid workers who braved ongoing danger to help Syrians.
Damascus has denied claims by the US and others said that Syrian jets dropped chemical weapons, suspected to be nerve agent Sarin on Khan Sheikhoun.
Tuesday's attack killed at least 72 people and injured dozens, according to Britain-based monitoring group, the Syrian Observatory for Human Rights.
The Russian Defence Ministry on Wednesday acknowledged that Syrian planes had attacked the town but claimed that the aircraft had struck a depot producing mines filled with a poisonous substance, for use in Iraq.
Footage from the scene showed civilians, many of them children, choking and foaming at the mouth. Witnesses said clinics treating the injured were then targeted by air strikes.