Advertisement

Brazil's President Michel Temer dismissed charges pressed against him as based on "supposed illicit evidence"….reports Asian Lite News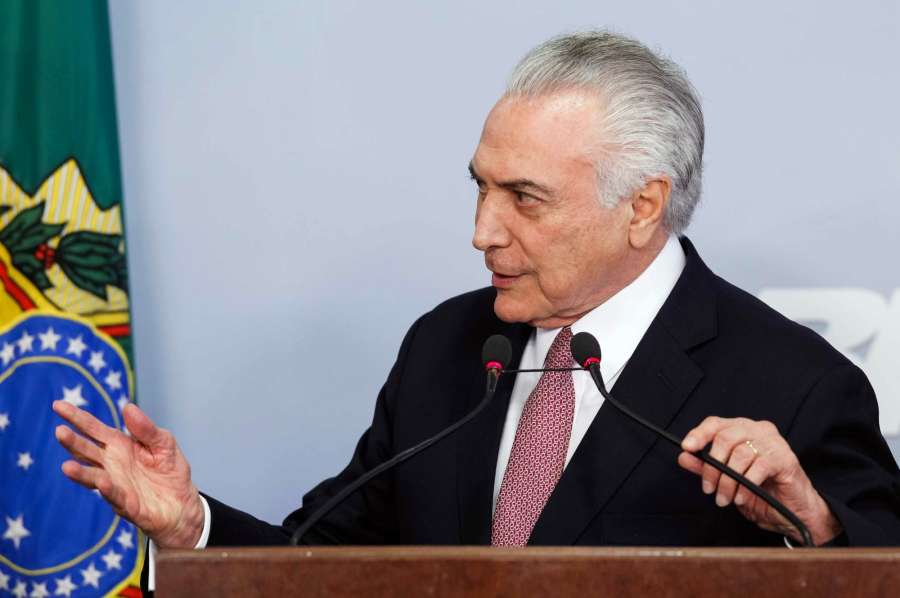 In a speech where he was accompanied by numerous lawmakers and ministers, Temer said he was "minimally concerned" about the charges presented to the Supreme Court (STF) by prosecutor-general, Rodrigo Janot, as they were "a work of fiction".
"I am not impressed with the lack of legal foundations, as I was a lawyer for over 40 years. I know when there are or there are not foundations. From a judicial point of view, I am minimally concerned…I have had a very productive and very clean life. We are victims of this infamy," Xinhua news agency quoted him as saying.
Temer also lambasted the allegation that he was "denounced for passive corruption, without ever having received funds, and not having participated in agreements to receive them". "Where is the concrete proof that I received these funds? They reinvented the Penal Code," said Temer.
The President targeted Janot for "creating a plot from a novel" and for making "fictional" accusations.
Temer made it clear he would not allow anyone to accuse him of crimes he did not commit. "I will continue working for Brazil. I will not run from the battles or from the war we face ahead."
Janot filed corruption charges on Monday night against Temer at the STF based on confessions made by executives from meat-packing giant JBS.
The STF will have to send the charges to the Chamber of Deputies, which will have to approve them by a two-thirds majority for them to continue.