Advertisement

US' withdrawal from TPP puts other partners in a fix….reports Asian Lite News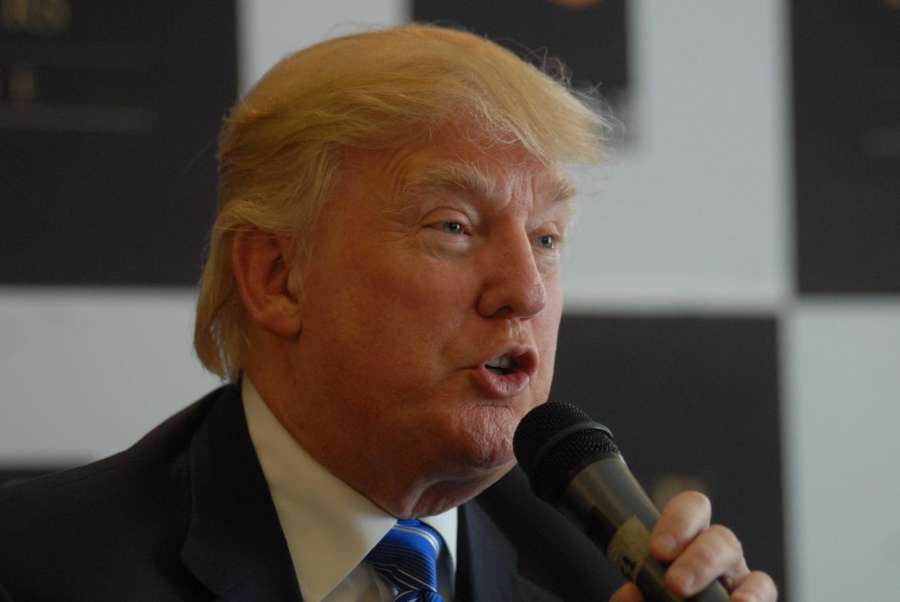 With President Donald Trump withdrawing his country from the Trans-Pacific Partnership, it could mean a big blow for the 11 other nations that signed up, though New Zealand and Australia have said they are hopeful of pressing ahead with the mega trade deal.
On Monday, Donald Trump began his efforts to dismantle Barack Obama's legacy, formally scrapping the flagship trade deal between 12 Asia-Pacific countries, that together represent 40 per cent of the world economy.
Trump had denounced the trade deal as a "job killer".
"Great thing for the American worker, what we just did," Trump told reporters on Monday in the Oval Office as he signed the order, fulfilling his campaign promise. The US Congress hasn't approved the deal yet.
The TPP had been negotiated under former President Barack Obama and was signed by ministers from these 12 countries in February last year after more than five-year-long negotiation.
The trade deal — which has also included Canada, Mexico, Japan, Australia, New Zealand, Chile, Peru, Malaysia, Singapore, Vietnam and Brunei — aimed to deepen economic ties between these nations, slashing tariffs for American imports and exports with those countries.
The deal was seen as a remarkable achievement given the very different approaches and standards within the member countries, including environmental protection, workers' rights and regulatory coherence.
To take effect, six countries representing 85 per cent of the group's economic output would have to ratify it. Now minus the US, which accounts for 62 per cent on its own, this cannot happen.
Trump has said he would pursue bilateral deals, and would be "going back to those countries one-on-one" to find terms more favourable to the United States.
Australian Prime Minister Malcolm Turnbull has said his government would find a way forward.
Australian Trade Minister Steve Ciobo said on Tuesday it would require "a little bit of elbow grease" to orchestrate a plan B with the remaining TPP members, including Japan, Mexico and Canada, but goodwill remained to "capture the gains" made under the agreement.
Singapore said Tuesday it will pursue other trade agreements after Trump withdrew from the deal. A spokesperson for the ministry of trade and industry told the media there are other trade agreements that are similar to the TPP such as the Regional Comprehensive Economic Partnership.
The Japanese government said the deal was "meaningless" without the participation of the US.
"We don't have the choice America has. It's big enough that they can make a living selling things to themselves," said New Zealand Prime Minister Bill English on Monday. "We have to trade."
"Economists have warned that many of Trump's proposals – including suggestions that he would impose blanket double-digit tariffs on goods from Mexico and China – could backfire on the American economy by causing prices to rise or igniting a trade war," wrote Washington Post's Ylan Q. Mui.
Former President Barack Obama treated trade deals as a priority during his tenure, and through this particular deal, he sought to reassert American influence in Asia and balance against a rising China.
But US opponents have characterised the TPP as a secretive deal that favoured big business and other countries at the expense of American jobs and national sovereignty. On the campaign trail Donald Trump called it a "horrible deal".
Critics also said that the deal would cost US jobs and the TPP would pave the way for companies to sue governments that change policy on to favour state-provided services. And it was also seen as intensifying competition between countries' labour forces.
China, which was not part of the deal, has hinted it may look to take advantage of TTP's collapse saying it was in favour of "open and transparent regional economic arrangements".
"Trump has single-handedly given away an enormous source of leverage over China," Edward Alden, of the Council on Foreign Relations, told CNN. "The first rule of negotiating is don't give away something for nothing, and he's done that right off the bat."
The Trump administration has also announced to renegotiate the North American Free Trade Agreement (NAFTA), with Canada and Mexico, that was ratified decades ago with the consent of the Senate
Trump said that he would soon meet leaders of Mexico and Canada to discuss the renegotiation of NAFTA.
The White House said it will pursue trade deals which are in the interests of American workers and crack down on nations that violate trade agreements and harm American workers.
At a meeting with business leaders on Monday, Trump also said that the administration will impose "a very major border tax" on companies that are shifting production overseas.
International institutions, such as World Bank and International Monetary Fund, have warned that the inward-looking policy and protectionism could be a threat to global growth.
Also, in a meeting with business leaders on Monday, Trump promised to cut taxes "massively" and slash regulations by 75 per cent, CNBC reported. He also warned during a meeting at the White House that he would impose a "border tax" on goods imported by companies that move jobs out of the US.