Advertisement

Mexican President Nieto considers cancelling US trip ….reports Asian Lite News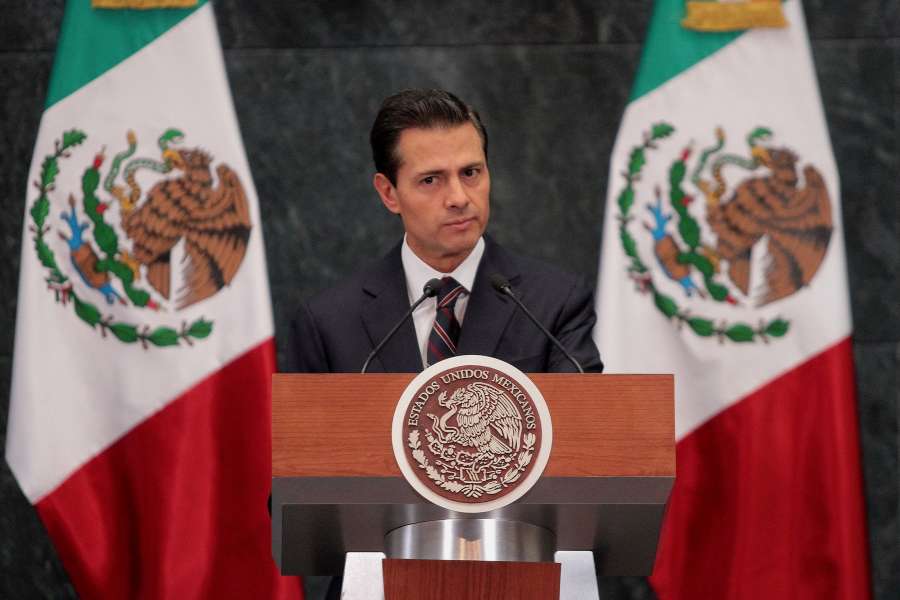 Mexican President Enrique Pena Nieto is considering scrapping his visit to the US as President Donald Trump signed an order to construct a wall between the two nations.
President Donald Trump's action on Wednesday to sign the executive order to beef up America's deportation force and construction of the wall, were enough to prompt Pena Nieto to consider scrapping his plans to visit the White House, the New York Times quoted Mexican officials as saying.
In a video message delivered over Twitter on Wednesday night, Pena Nieto did not mention whether he would cancel the meeting, saying future steps would be taken in consultation with Mexican lawmakers, the New York Times reported.
Pena Nieto reiterated his commitment to protect the interests of Mexico and its people. He chided Washington's move to continue with the wall construction.
"I regret and condemn the US' decision to continue with the construction of a wall that, far from uniting us, divides us," the Mexican President said.
Trump during his election campaign called Mexican immigrants rapists, threatened to deport millions of them and promised to build a wall to keep others out. Now, the perceived insults endured during the campaign have turned into action.
According to the New York Times, decades of friendly relations between the US and Mexico — on matters involving trade, security and migration — seemed to be unravelling.
On Twitter, Trump's action was referred to by politicians and historians as "an offence to Mexico", a "slap in the face" and a "monument to lies".
"It is an unprecedented moment for the bilateral relationship," said Genaro Lozano, a professor at the Iberoamerican University here.
"In the 19th century, we fought a war with the US. Now we find ourselves in a low-intensity war, a commercial one over Nafta and an immigration war due to the measures he just announced," he said.
With North American Free Trade Agreement (Nafta) gone, both countries would likely suffer significant damage to their economies, and Mexico could see a sharp decline in foreign investment.
During a rally, leftist politician Andres Manuel Lopez Obrador asked Pena Nieto to appeal to the UN and accused the US President of "violating human rights" and of racism.
Lopez Obrador, who ran a close race against Pena Nieto for President in 2012, said Trump's actions were "a great opportunity for Pena to begin his defence of Mexican immigrants, with steadiness and dignity".