Advertisement

The Vatican is allowing the homeless to sleep in one of its churches in central Rome and shelter during a cold snap that has already claimed several lives….reports Asian Lite News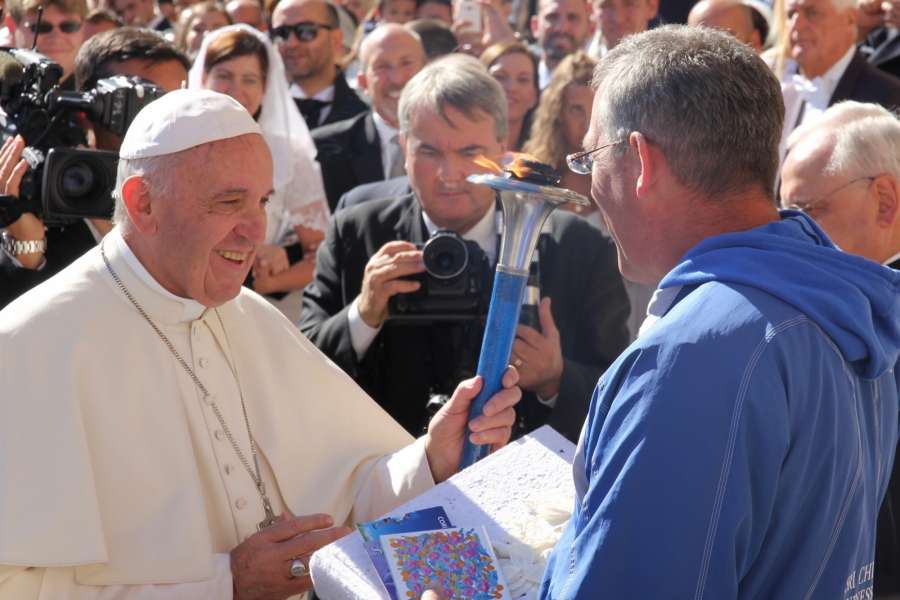 It has also keeping its dormitories open around the clock and on the orders of Pope Francis down-and-outs are being allowed to sleep in Vatican vehicles.
Around 30 homeless people including Italians and foreigners are being allowed to sleep in St Calisto Church and its adjoining buildings in Rome's Trastevere district as long as the cold weather lasts, the Holy See said on Friday.
The areas of the church allocated for sleeping are heated and equipped with beds, blankets, washing facilities and sanitation, the Vatican said.
The sleeping areas open at 8 p.m. and a hot meal is served at a nearby soup kitchen from 7 p.m. onwards.
A new cold front will hit Italy over the coming days, bringing subzero temperatures, snow, and gale force winds, according to a severe weather alert issued by Italy's Civil Protection Department.
The Vatican on Sunday ordered its dormitories to remain open 24 hours a day, allowed homeless people to sleep in its cars and issued them with thermal gloves and special sleeping bags designed for temperatures as low as minus 20 degrees Celcius.
Under an accord with the Vatican, starting from Monday, a branch of the fast-food restaurant McDonalds that has opened close to St Peter's Basilica will hand out over 1,000 free lunches to the homeless each week.
The special lunchboxes will include a double cheeseburger, fresh apple slices and a bottle of mineral water, Vatican Radio reported on Thursday.