Advertisement

Iranian Foreign Minister Mohammad Javad Zarif said that Tehran was "unmoved" by the United States threats and only relies on its own defence means amid hostile rhetoric against the country, including hints of military aggression, emanating from Washington….reports Asian Lite News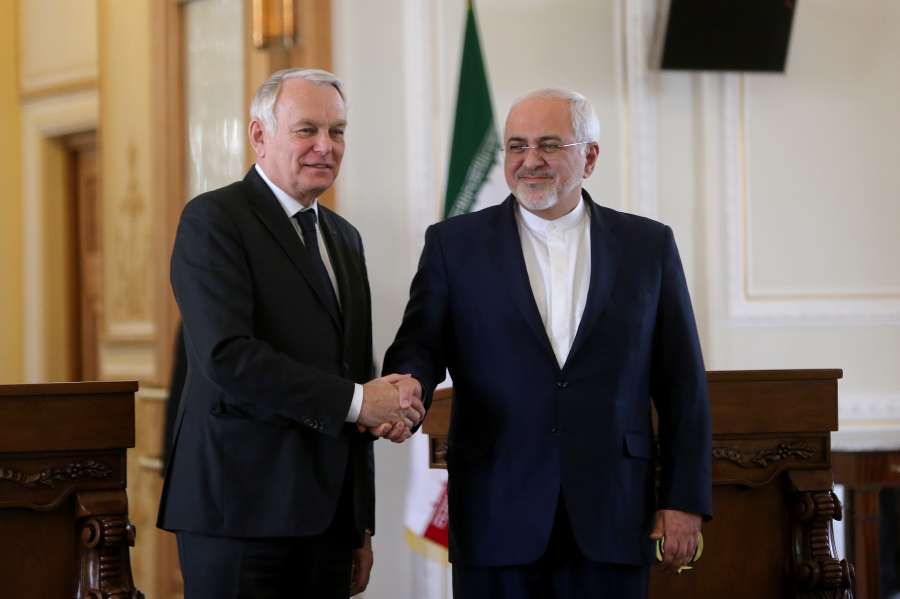 "Iran is unmoved by threats as we derive security from our people," Zarif said on his Twitter account.
"We will never initiate war, but we can only rely on our own means of defence," the Iranian minister pointed out.
In another tweet, published minutes later, Zarif challenged Iran's enemies to verifiably and sincerely declare the defensive nature of their military programme.
"We will never use our weapons against anyone, except in self-defence. Let us see if any of those who complain can make the same statement," he said.
Zarif's tweets also contained a video of him responding to reporters on Iran's defensive missile programme during a conference in Wellington, New Zealand, in March 2016.
Referring to Iraq's eight-year war against Iran in the 1980s, Zarif said during the conference, "We are entitled to the rudimentary means of defence which we need in order to prevent another (executed Iraqi President) Saddam Hussein around the corner (from) attacking us with chemical weapons because the international community has failed miserably in protecting the Iranian people, in safeguarding international humanitarian law."
Just days earlier, the US president threatened Iran that military options were "not off the table" in response to the country's missile test.
The US claims that a recent missile test by Iran violated United Nations Security Council Resolution 2231 that endorsed the 2015 nuclear agreement, known as the Joint Comprehensive Plan of Action (JCPOA), reached between Iran and the world powers, including Washington.
Iranian Defence Minister Brigadier General Hossein Dehqan said on Thursday that Iran's "successful" recent ballistic missile test had neither breached the deal nor the resolution.
"Iran's missile tests are not, and have never been, in violation of the JCPOA or Resolution 2231," Dehqan added.