Canadian Prime Minister Justin Trudeau met Pope Francis in Vatican after Trudeau finishing his G7 summit duties…reports Asian Lite News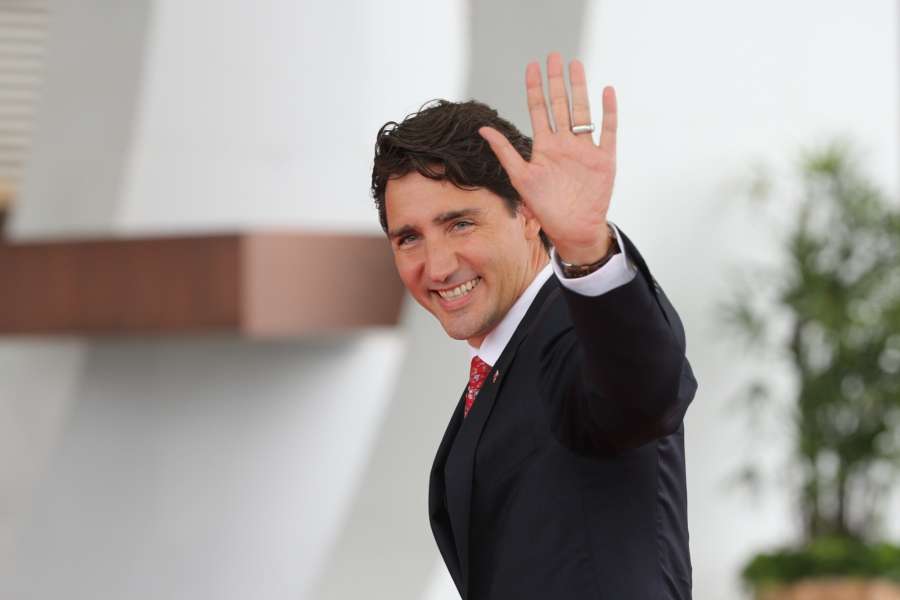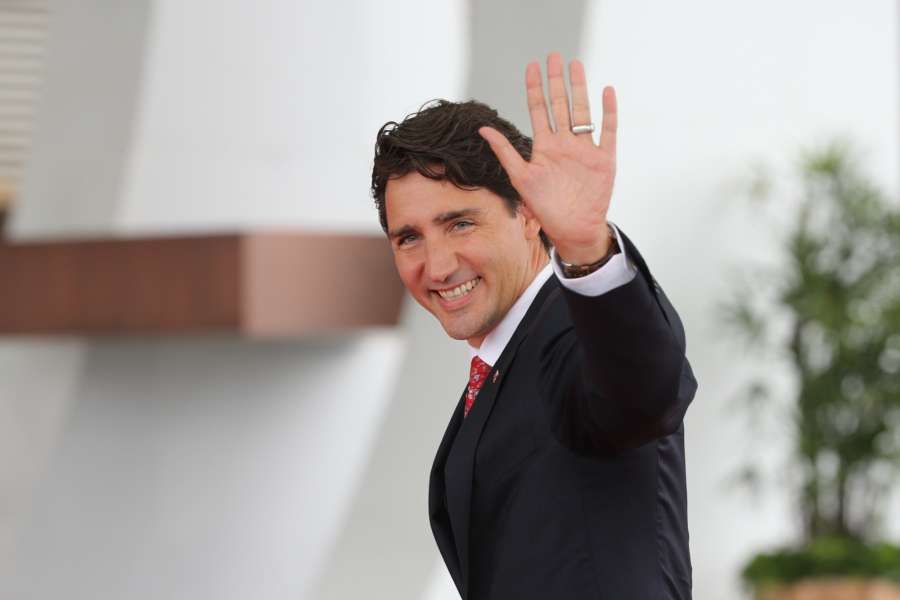 Justin Trudeau and his wife, Sophie Gregoire-Trudeau, met Pope Francis in a private audience in the Vatican, the Holy See said in a statement.
A communique from the Holy See Press Office said their discussions were "cordial".
The leaders "focused on the themes of integration and reconciliation, as well as religious freedom and current ethical issues," the Vatican said.
During the 30 minute audience, Trudeau was expected to ask the Pope for a formal apology for the role the Catholic Church played in Canada's residential school system when indigenous children were removed from their parents and sent to such schools where many allegedly suffered neglect and abuse.
Although it was unclear what was said during their meeting, photos from inside the Vatican's Apostolic Palace appear to show little animosity between the pontiff and Trudeau. Trudeau presented Pope Francis with a rare set of Jesuit Relations books and a Montaignais-French dictionary written by a French Jesuit in the 17th century.
The Pope in return gifted Trudeau a gold medal marking the fourth year of his pontificate, an autographed copy of his message for World Peace Day and three papal letters on the family, the environment and evangelism.
After his papal audience, Trudeau met Secretary of State Cardinal Pietro Parolin, and Secretary for relations with states, Paul Richard Gallagher, the Vatican said.
Earlier on Monday, Trudeau, 45, joined team players at the kickoff of a friendly football game between refugees and Fiorentina women's soccer team at Rome's Olympic stadium in a sporting event promoting social integration.
Trudeau even showed his support for Francesco Totti when he posed for photos wearing an autographed copy of the soccer legend's number 10 shirt just a day after Totti announced his retirement from Roma at the end of its season-ending clash with Genoa on Sunday.
Trudeau and his wife on Sunday toured Amatrice, the Lazio Italian hill town reduced to rubble by an earthquake that killed nearly 300 people in August last year, 238 of them in Amatrice.
Efforts to rebuild Amatrice have been moving slowly and Trudeau spoke to residents and heard first-hand of the August 24 quake and subsequent temblors that shook central Italy for months.
Trudeau travelled to central Italy from Sicily after attending the G7 summit in Taormina on Friday and Saturday.