Advertisement

German football giants Bayern Munich humiliated Arsenal 5-1 in the second leg to complete a 10-2 triumph in their Champions League pre-quarterfinal at the Emirates Stadium here in London….reports  Asian Lite News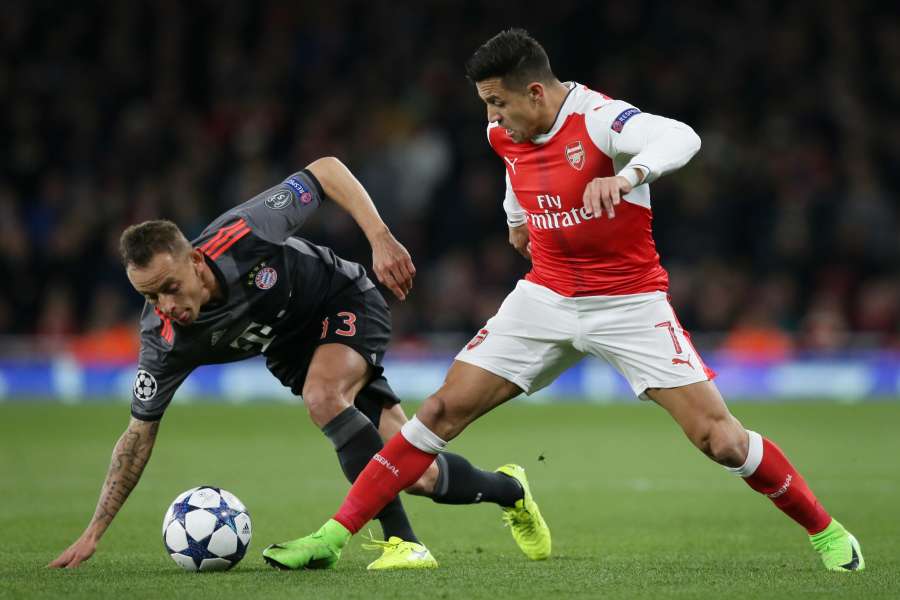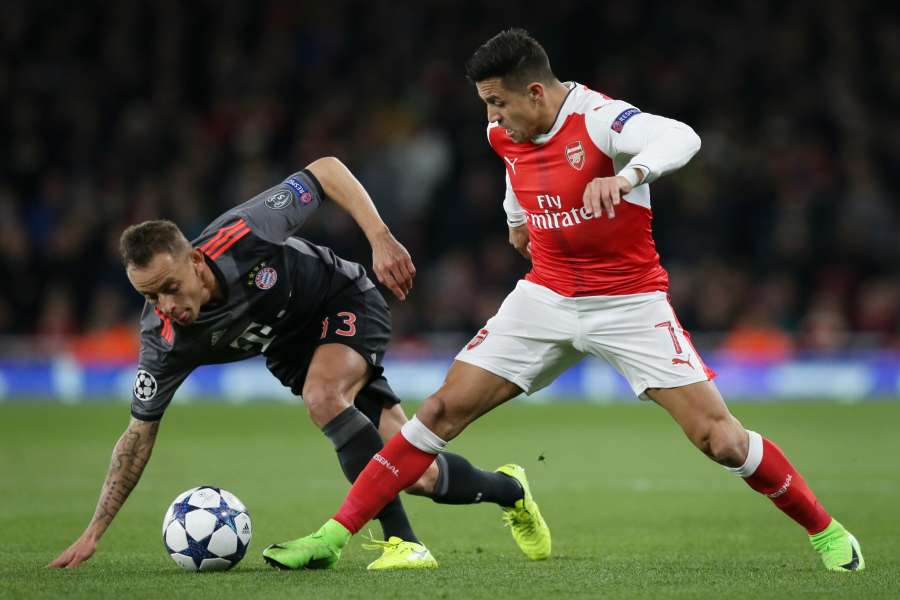 Goals from Robert Lewandowski (55th minute penalty), Arjen Robben (68th), Douglas Costa (78th) and Arturo Vidal (80th and 85th) helped Bayern ease into the quarter-final.
While few expected the Gunners to prevail after being routed 1-5 in the first leg in Munich, the disgust of the fans after the final whistle on Tuesday was palpable, reports Efe.
This marks the seventh consecutive year, Arsenal have been knocked out of the Champions League in the round of 16.
Already facing a massive challenge, Arsenal suffered a setback even before the match started, as Danny Welbeck injured himself during the warm-up, forcing Arsene Wenger to go with Olivier Giroud up front.
The Gunners made a good start, with Alex Oxlade-Chamberlain and Theo Walcott providing most of the creativity on offence.
Giroud and Hector Bellerin both had chances, but it was Walcott who delivered the goal in the 20th minute to give his side a glimmer of hope against a flat Bayern squad.
Arsenal nearly got a second goal shortly after the restart, but Giroud's header went over the crossbar a few minutes before the incident that turned the match on its head.
Arsenal captain Laurent Koscielny brought down Polish striker Robert Lewandowski in the area in the 54th minute.
The referee pointed to the spot and showed Koscielny a yellow card, but after consulting with the fifth official behind the goal, he swapped the yellow for red and ejected the Arsenal defender.
Lewandowski converted the penalty and the floodgates opened, as the demoralised and shorthanded Arsenal squad went on to concede four more goals in the team's worst-ever loss at the Emirates.
Veteran Dutch winger Robben scored in the 65th minute, capitalising on a poor clearance by Gunners goalkeeper David Ospina. Ten minutes later, a mistake by Granit Xhaka led to Douglas' goal to make it 3-1 for Bayern.
Chilean midfielder Arturo Vidal fired two more goals, in the 82nd and 85th minutes, to push the aggregate score to 10-2.
Bayern chief coach Carlo Ancelotti admitted that his players found it tough to concentrate after a 5-1 win in the first leg. "It's hard to stay focused if you're 5-1 up. We'd said we wanted to stick to our game plan, but it's not easy when you're so clearly in front," Ancelotti told his club's website.
Ancelotti's Arsenal counterpart, Arsene Wenger blamed the referee's decision to award a penalty to Bayern which changed the game.
"I felt that we played very well and it was more the decisions of the referee which killed the game. It's difficult because when it's 1-1, you're down to 10 men against Bayern and you have to score four goals, it's irresponsible from the referee," he said.