Advertisement

FC Barcelona will attempt what looks to be a virtually impossible task when they entertain Paris Saint-Germain (PSG), who have a 4-0 advantage coming in to the second leg of their Champions League pre-quarterfinal at the Camp Nou Stadium here in Barcelona….reports Asian Lite News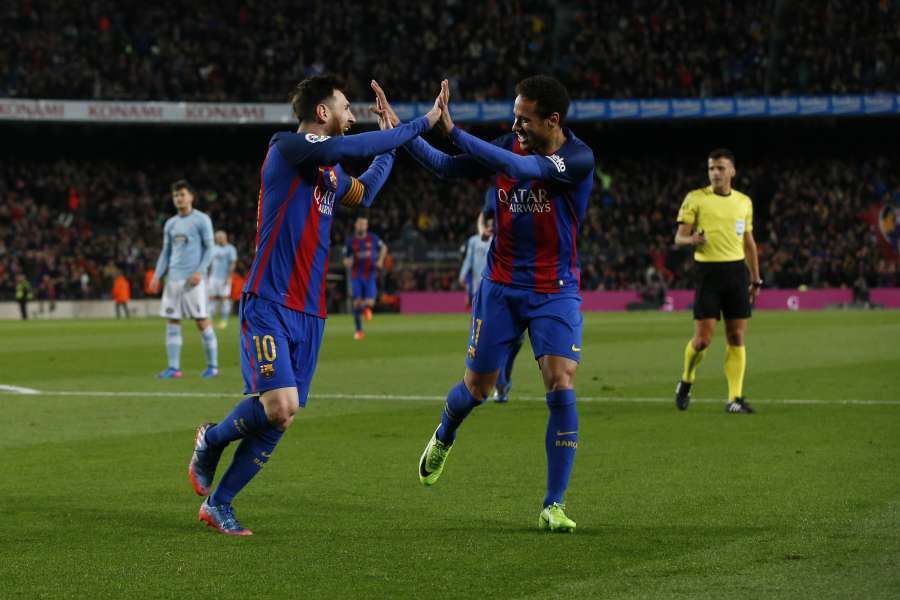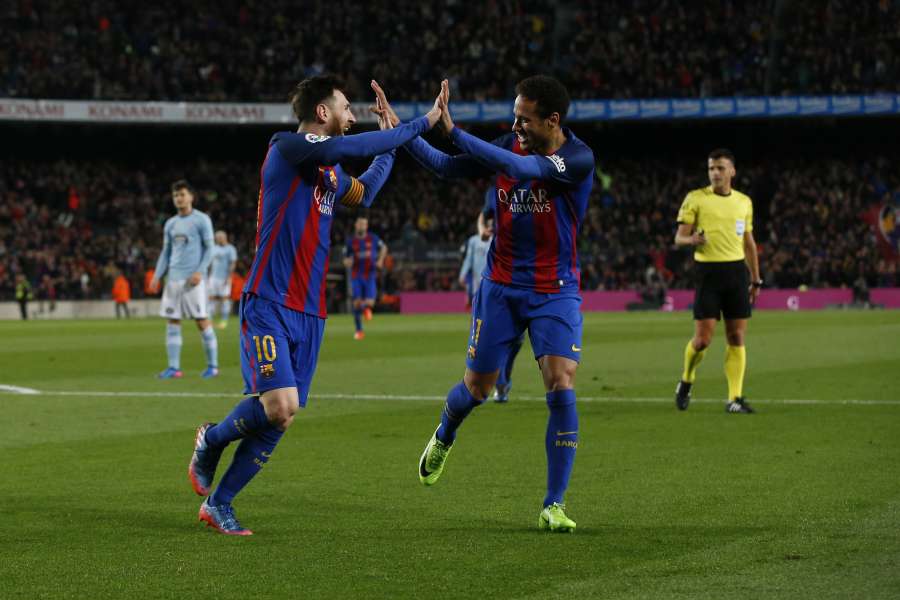 Barcelona are looking to overturn the 0-4 defeat they suffered in Paris on a night which sent shockwaves through the club and arguably brought forward the news of coach Luis Enrique's departure at the end of the season, reports Xinhua news agency.
That announcement came a week ago following a 6-1 thrashing of Sporting Gijon, but it seems to have had little impact on the players who then defeated Celta Vigo 5-0 on Saturday night.
Those two results have lifted morale around the club and the Catalan press are talking about nothing other than fighting back against the PSG, but the fact is that Wednesday presents a totally different challenge given Barcelona's lack of an away goal.
If the French champions score in the Camp Nou Stadium Barca would need to score six times in order to bring about the miracle, and although winger Angel Di Maria is struggling to be fully fit, that is a huge ask for Luis Enrique's men.
PSG coach Unai Emery had clearly worked out a plan with his side three weeks ago and once again the French side will look to asphyxiate Barcelona as they try to play the ball from the back, knowing that any robbed possession will set them up on the break.
Luis Enrique, who was criticised for his lack of a plan in Paris, made few concessions to Wednesday night at the weekend, playing his strongest side against Celta and the only change likely is the introduction of midfielder Andres Iniesta for Ivan Rakitic.
It is a huge task for Barcelona and an early goal for PSG would rapidly pinch their bubble, but morale is high and if Iniesta, Luis Suarez, Lionel Messi, Neymar and company have a good night and the crowd gets behind them, there could still be a long way to go in the tie.
"We have to do a lot of things well, both on attack and defense, and that's tough against a team like the one we're facing," Enrique said at the pre-match press conference, according to Barcelona club website.
"Tomorrow we have to be true to our style. Despite the score, we are only halfway through. A lot of things can happen in 95 minutes, and hopefully they will be positive. We have to score a lot of goals, which we have done plenty of times before. But let's not get crazy, tomorrow we have nothing to lose and everything to win."
PSG striker Edinson Cavani has urged his side to keep focus despite the 4-0 advantage. "In Paris, we showed great concentration from the first minute to the last. That's what you need to beat a team like Barcelona," Cavani told PSG website.
"We know that their supporters will be cheering them on, but we will be ready."