Advertisement

The football world will focus on one of the smallest stadiums in Britain. The mission — to see if an unbelievable second giant-killing act in over a century can be pulled off by a non-league team….reports Asian Lite News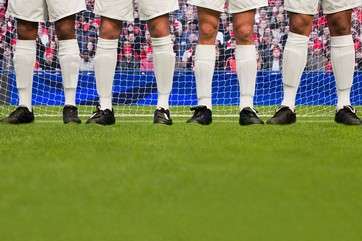 Fans of non-league side Sutton United, who take on mighty Arsenal in an FA Cup clash, have been bolstered by a sensational win on Saturday by fellow non-league team Lincoln City, reports Xinhua news agency.
Lincoln snatched a victory in the dying seconds of their cup game against premier league side Burnley. It has earned them a place in the draw for the quarter finals, the first time a non-league team has reached this stage in one of the world's greatest contests in more than a century.
Burnley, currently 12th in the English Premier League (EPL) table were a formidable opponent for Lincoln City. The mission for little Sutton United and its team of part-timers is even bigger.
Arsenal, currently fourth in the EPL, will leave their mighty theatre of dreams, the mighty 60,000-seater Emirates Stadium in the heart of London, to meet Sutton United at their modest stadium where the capacity is just over 5,000. Luckily the game is being televised live on terrestrial television, guaranteeing an audience running into millions.
If Sutton do manage to slay Arsene Wenger's men in a David versus Goliath giant killing act it would send shockwaves through the world of football.
The thought of one non-league side reaching the quarter-finals of the cup last happened 103 years ago, the prospect of two in the same season seems to require a miracle.
The beauty of the FA Cup, which enables the smallest club in the land to face the biggest, is that miracles do happen.
Fans of the sport know such victories as a "Roy of the Rovers" moment, a tribute to a comic hero who pulled off the impossible. Striker Roy Race, later manager of his fictional team Melchester Rovers, won the FA Cup eight times. But that was in the land of comic strip fantasy.
Lincoln City have already booked their place in history, just by reaching the quarter-finals, and now the turn of Sutton United is just hours away.
History had already been made by Lincoln and Sutton reaching the fifth round of the contest in the same year. It is the first time two non-league sides have reached the last 16 since 1888.
When Lincoln's Sean Raggett scored the only goal in Saturday's cup game at Burnley's Turf Moor stadium in the 89th minute, there was a nail-biting five minutes of stoppage time before the final whistle.
Queens Park Rangers were the last non-league side to reach the last eight of the contest in 1914. QPR are now in England's second-tier championship league, with Malaysian-based Tune Group owning a majority stake in the London based club.
Lincoln boss Danny Cowley later described his team's win as a football miracle for a non-league team.
"The boys were excellent, playing against a Premier League team. We are always realists, I will never ask the players to do something they're not capable of. But we thought if we could get the game plan right we could compete."