Advertisement

In a few years, when Germany striker Mario Gomez answers the question about his favourite coach, there can be only one reply. Last weekend, the 31-year-old VfL Wolfsburg striker supplied another chapter in the remarkable player-coach relationship between him and 54-year old Dutch coach Andries Jonker….reports Asian Lite News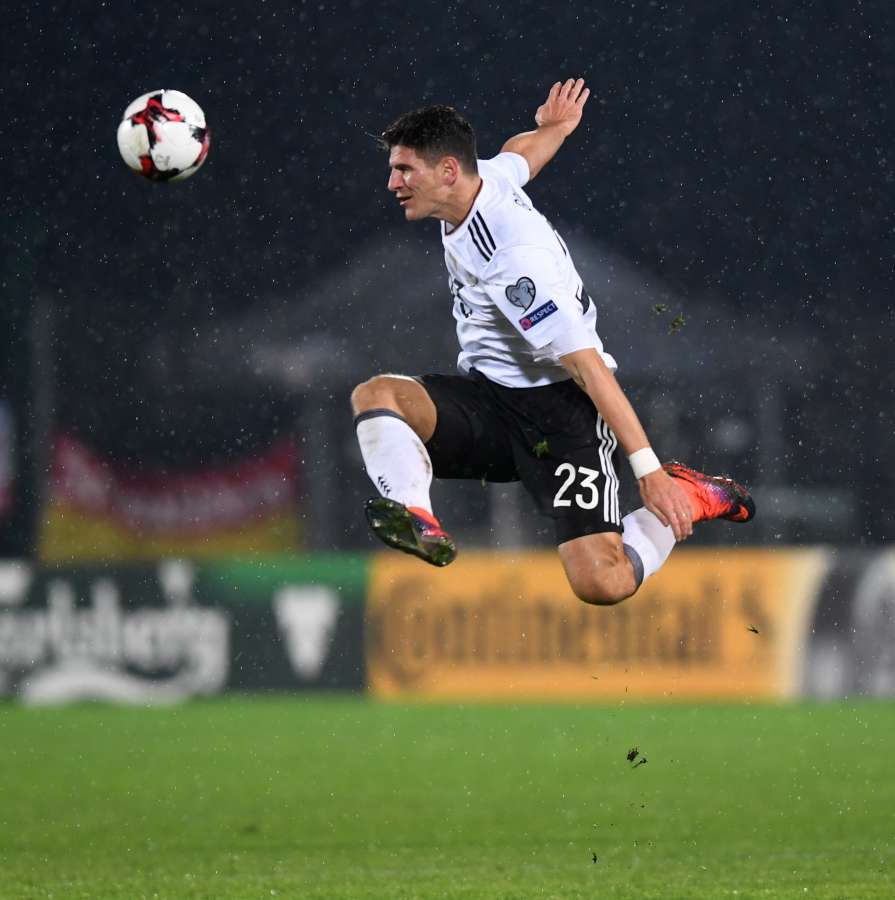 Gomez not only scored three goals within seven minutes when his side drew 3-3 with Bayer Leverkusen in the German Bundesliga, but has scored in every game when Jonker was his head coach which includes the five games they worked together at Bayern Munich in 2011, reports Xinhua news agency.
Four games ago, Jonker took over Wolfsburg from Valerie Ismael when the club was in danger of being relegated. The new coach immediately picked Gomez in the starting XI after the striker had been left out for several weeks by Ismael and called him the team's leader.
Now a modern football fairytale has continued. Gomez has scored in every one of the four games under Jonker. In fact, he has hit the back of the net on six occasions which had quite probably saved the side from relegation.
What makes the story even more remarkable is that Gomez has so far always scored when playing under Jonker. In 2011, Louis van Gaal was sacked by Bayern Munich and his assistant coach Jonker took over for the final five games of the season.
Gomez struck in all five matches to ensure his side qualify for the Champions League. The Munich-based newspaper "Sueddeutsche" has revealed that Gomez has scored a total of 15 goals under Jonker.
While the "Sueddeutsche" called them "the uncanny" duo after Gomez's latest goals, other German media joked about Wolfsburg only appointing Jonker to continue the successful partnership Gomez and he had in Munich which seems to provide goals no matter what happens.
The two are unsuccessful in their denials that there is a special reason.
"Of course, it won't go on like this for Mario. But clear is, when we win all our games 1-0 and Mario scores then I'll be happy. But to be honest, I've got nothing against others scoring. But it happens," Jonker said calling Gomez's scoring record an unbelievable fairytale.
"One of his big qualities is his unbreakable will to train something until the team is able to do it. But we don't take this present goal scoring story too serious. The main aim is to stay in the Bundesliga," Gomez said.
He admitted to be in good shape but dependent on the team's performance.
So what is the reason for the stunning success? Jonker seems to have understood Gomez's qualities as he told him "for heaven's sake, don't ever leave the box during a game. Stay near the goal and finish."
Earlier Gomez had to do duty in midfield as well and support the forwardline from behind. Gomez might not be one of the technically most gifted strikers on earth but has proved his leadership qualities.
When Wolfsburg were going through a sticky patch due to several players — Julian Draxler (Paris St. Germain), Andre Schuerrle (Borussia Dortmund) and Daniel Caligiuri (FC Schalke 04) — wanting to leave the club because their expectations were unfulfilled, Gomez requested a vote of confidence from his teammates.
"Those not wanting to commit themselves should leave to give the rest the chance to concentrate on the club's main task of avoiding the drop. We might have all had other expectations last summer. But a player's obligation is to face hard times too," Gomez said.
He went on to say that teams are only successful in the Bundesliga when they are fully motivated.
Jonker is Wolfsburg's third coach this season after Dieter Hecking and Ismael. Together with Gomez leading the attack, the Dutchman has managed to win eight points in four games.
As for Gomez's goals, Jonker is aware "we still have a problem to solve". When saying that, he was alluding to the fact all Wolfsburg's goals in the last four games have come from Gomez and nobody else has been able to contribute.
Now Wolfsburg fans and coach Jonker are looking forward to their next game against SC Freiburg this Wednesday — and hope for more goals from Gomez.