Advertisement

Based  in Birmingham Sports Agency Sporting Group International has pulled off a major coup by assisting in bringing live international football to UK TV screens. Adrian Wright, CEO of Sporting Group International, talks to Asian Lite ahead of the Indian Super League which kicks  off on Friday 17th November
1)            What is your main motivation with your work that you do for the ISL?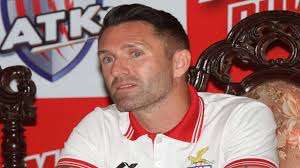 My love affair started with India is 2013, when I visited the country on a trade mission with the Black Country Chamber of Commerce and Department of International Trade. I worked for West Bromwich Albion Football Club where I pioneered their international development programme in India. This extended to WBA coaches going out to teach children of all levels about football and coach Indian coaches, a WBA player Adil Nabi going on loan to Indian Super League (ISL) Team Delhi Dynamos and a friendly fixture being played at The Hawthorns Stadium against Delhi Dynamos in September 2015 and a former WBA player and Swedish International player Jonas Olsson setting up a Foundation.
I now own a business in India www.sportinggi.in , the company delivers several football academies in Delhi and Jalandhar (Punjab) along with representing four Indian Super League players – Jayesh Rane (Atletico De Kolkata), Rahul Bheke (Bengaluru FC), Zohib Amiri (not with a club at present and an Afghanistan National Player), Steven Dias (not with a club at present, but has had 47 caps for India).
2)            Why should people watch this year's ISL?
The ISL is now four years old and the standard of football is improving, India really know how to put on a show! The live games I have witnessed in India have been in some instances better than the Premier League in terms of entertainment and fan involvement.
3)            Who are the players to watch?
Robbie Keane (ATK), Dimitar Berbatov (Kerala Blasters), Wes Brown (Kerala Blasters), Brandon Fernandes (had trials with a number of English clubs) (FC Goa), and Jayesh Rane (ATK).
4)            What is your biggest accomplishment to date?
Setting up Sporting Group International and purchasing a business www.sportinggi.in in India.
5)            How important is it to have football competitions in India – a country which is known for its cricket and hockey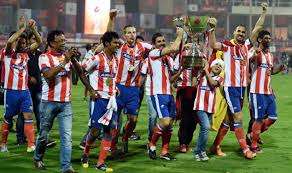 Being India's second-most watched sport, the question is an overly discussed one. The gap between country's interest and lack of quality in the sport is one of the factors that make India one of the European football's biggest overseas market.  The desire to witness international players playing is probably what makes the ISL a crowd puller and it also gives a platform to Professional Indian football players. The ISL supports the development of football in India and shapes up to an attractive prospect from both a footballer and commercial point of view. Moreover, the Indian National Team has climbed 77 places in FIFA rankings over the last two years.
6)            Can we expect some big names from here in the UK to be part-taking?
The League has already seen David James, Michael Chopra. International superstars such as Roberto Carlos, Del Piero, Diego Forlan etc. have played in the ISL. This season Robbie Keane will be in the colours of ATK, Wes Brown and Dimitar Berbatov turning out for Kerala Blasters. The number of British based players going to India has been increasing every year.
7)            If you could create a fantasy football league, who would be your 3 must choose players?
Ronaldo, Messi and Lukaku
8)            How will this year's ISL compare to the other years?
The fourth edition of Indian Super League has a lot more to offer this year due to the addition of two new teams Bengaluru FC and Jamshedpur FC owned by TATA. With the total number of teams now up to 10 from 8, it has led to widening to League window to 5 months from 3 months. ISL has decided to add another mandatory Indian player on the pitch with the number going up to six to give Indian players more exposure.
9)            Finally, is there anything you would like to say to our readers?
Free-to-air football is a rare commodity in the UK these days but, thanks to BritAsiaTV, league football will be accessible to virtually everyone on prime time TV.
Everyone knows the Indian people love their sport, and viewers will be guaranteed thrills, spills and some great games.
The Indian Super League kicks off on Friday 17 November when Kerala Blasters play host to Atletico de Kolkota.  Coverage starts at 7pm and is available on Sky (824), Vison TV Freeview (244 or online at VisionTV.co.uk) and Virgin TV (264)