Fortunately, Rahul Johri, the CEO appointed by hardcore cricket politicians of the Indian board, and James Sutherland, Cricket Australia's chief executive for 16 years, have quickly doused the raging fire arisen out of Steve Smith's brain fade….writes Veturi Srivatsa in his Column: Just Sport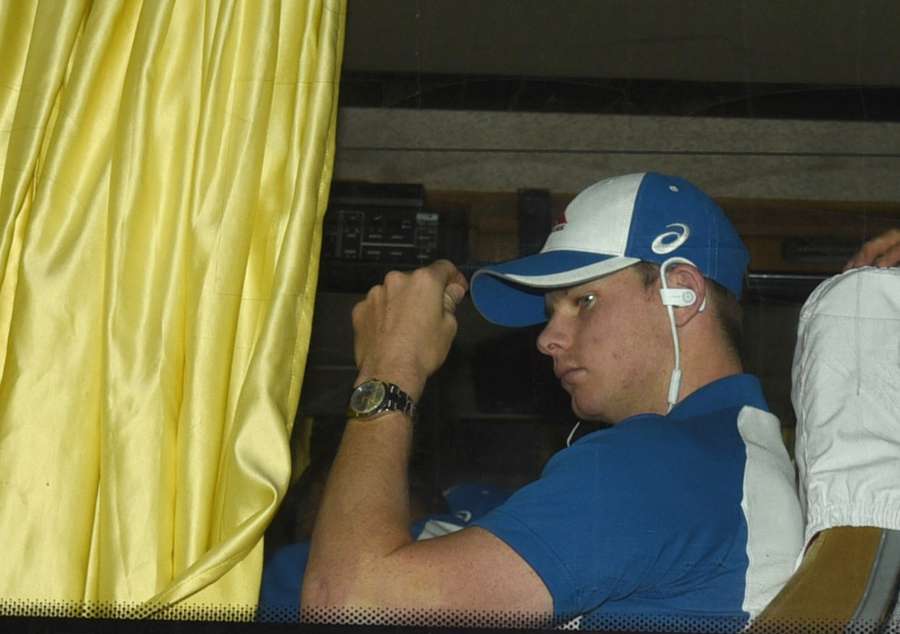 Both Johri and Sutherland did not think of their clout at the International Cricket Council (ICC), counting their backers. They have just realised that nothing untoward should spoil an exciting series on any issue, howsoever serious or condemnable.
A lot of people, former cricketers, critics, besides captains Steve Smith and Virat Kohli, said and wrote that what the Australian skipper did on the fourth afternoon of the Bengaluru Test was not on.
Whether he instinctively followed his junior partner Peter Handscomb's advice to crosscheck with his teammates in the pavilion, or on his own volition, to review the umpire's decision to rule him out leg before, it's just not cricket.
Smith tried to play it down by saying it was a brain fade while Virat Kohli thought his counterpart's approach bordered on unfair practice, though he smartly told an Australian scribe that "you have used the word" when asked whether the Indian captain thought it amounted to "cheating".
Smith knows what he did was unacceptable even if Handscomb took upon himself the blame for advising his captain to take the cue from his teammates, adding that he didn't know rules on DRS review. By inference, the youngster has admitted to the guilt, and ignorance cannot be an excuse when it comes to punishment under the law.
Former captains Sunil Gavaskar and Sourav Ganguly calling for Smith's head is understandable, but Smith's predecessor Michael Clarke holding him guilty comes as a big surprise. Interestingly, some other Australian critics have also not taken too kindly to Smith's explanation.
Smith surely knew that the review of an umpire's decision has to be done within seconds on the field of play without any interference from outside quarters.
Clarke did not blindly support his compatriot. He saw Smith turning to the pavilion for help from the support staff and that was the time Umpire Nigel Llong dashed across to ask the batsman to take a walk back.
Another former captain, Steve Waugh, saw it as a "genuine mistake". He said such things happen as "they are all adults, playing a tough game and want to win for their country".
If Handscomb had suggested that Smith should look at the pavilion, it certainly could not have been done at the spur of the moment, it must have been done as part of a strategy hatched by someone in the team or the team management.
Just as Kohli said that he had seen the Australians looking at the pavilion more than once, Clarke also wanted to go deeper into the whole thing. The charge is too serious to be taken lightly. The match referee must get the umpires' version and also ask Kohli to substantiate his accusation.
Of course, we can go into various controversies where players got away with murder with the ICC taking the course of least resistance or coming down on the weaker team.
There have been instances of teams from the subcontinent getting the wrong end of the stick and the powerful teams getting away for their horrible sledging.
Around the time of the incident came the news of MCC seeking to give more powers to umpires to end poor player behaviour.
The umpires will start with official warnings leading to temporary or permanent dismissal from the field for a specified number of overs, judging on graded parameters, including five penalty runs with the offence.
Intimidating an umpire or threatening to assault another player, team official or spectator is seen as serious infringement and would invite five penalty runs and the offender's removal from the field for a set number of overs. But any act of violence would invite removal for the remainder of the match.