Advertisement

Sharath Kamal, one of the finest table tennis players India has ever produced, wants budding talent to approach the sport more professionally and is prepared to extend a helping hand after he calls time on his illustrious career….writes Debayan Mukherjee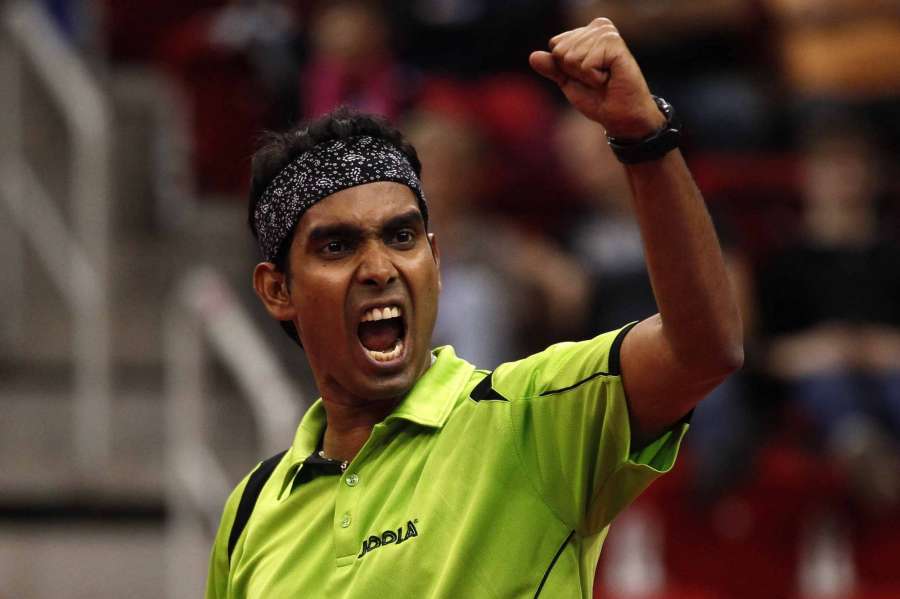 "I will try to make the players more professional," Kamal said days after a shocking defeat to Japan's 13-year old prodigy Tomokazu Harimoto in the semi-finals of the India Open, the second leg of the ITTF World Tour.
"I feel at some point our players are still amateurs. Most of them depend on the Table Tennis Federation of India for training camps and fall back on national team coaches every time. This is an individual sport at the end of the day," Kamal reflected.
But now as a player, Kamal was eyeing a top-30 finish by the year-end. To achieve that, he aims to excel in the upcoming Asian and World Championships.
"The plan (to scale the ranking ladder) started after Rio (Olympics). I have been working on it. After the Indian Open, I hope I will be in top 50. I think I should be close. I want to take it forward from there and look to attain my goal by the end of Asian and World Championships."
Braving a career-threatening injury, which — by his own admission — knocked the wind out of his sails, Kamal has made a roaring comeback by winning the nationals beating Soumyajit Ghosh and also playing well in the Austrian and Hungary Opens.
Kamal also had a good run till the semis of the Indian Open avenging his 2010 Commonwealth Games defeat to Paul Drinkhall with a 4-3 quarterfinal win over the 27-year old Briton. But he was turned the wrong way by schoolboy Harimoto.
"I am working on my fitness to match up to the younger guys," said Kamal, who trains with former Indian cricket team trainer Ramji Srinivasan.
"In December when I had a bit of time to myself, I was spending 14 hours working out. Not in the gym all the time, but in the beach running, then playing football," he said.
The 34-year-old has already made up his mind to be with the sport post-retirement.
"I really don't know (what I will do after I retire). I will be with the sport that's for sure. Now there are so many ways you can be with the game without being a player. You can be a manager and so on. Let's see," the reigning national champion said.
For Indians to do well at the Olympics and Commonwealth games on a regular basis, Kamal said, the need of the hour is to have more top quality players and not just a handful, which is the reason he and ace compatriot Ghosh hone their skills abroad.
"We need better training centres with all aspects into it. Most of the times, we have centres but we don't have a ground and stuff like that which make it complete. It needs to be a complete package where we can work. Also we need to have a much larger base of players. In Germany, I have ten players who are better than me," said Kamal, who spent two years playing for various clubs in Germany.
According to Kamal, Indians should cut their coat according to the cloth and not try to ape any one style — aggressive Chinese way or pragmatic European approach — to the hilt.
"He (national coach Massimo Constantini) is talking about whole team. His idea is in sync with me. I would accept it. The main thing is how we are built. All our players are smaller than me in height. So you need to stay closer to the table.
"I play with a lot of power personally because of my height. If you ask me, we should plan to incorporate both the styles. We have our own game also."