Advertisement

Virat Kohli expressed his happiness at the prospect of leading India in all three formats of cricket, terming it "surreal"….reports Asian Lite News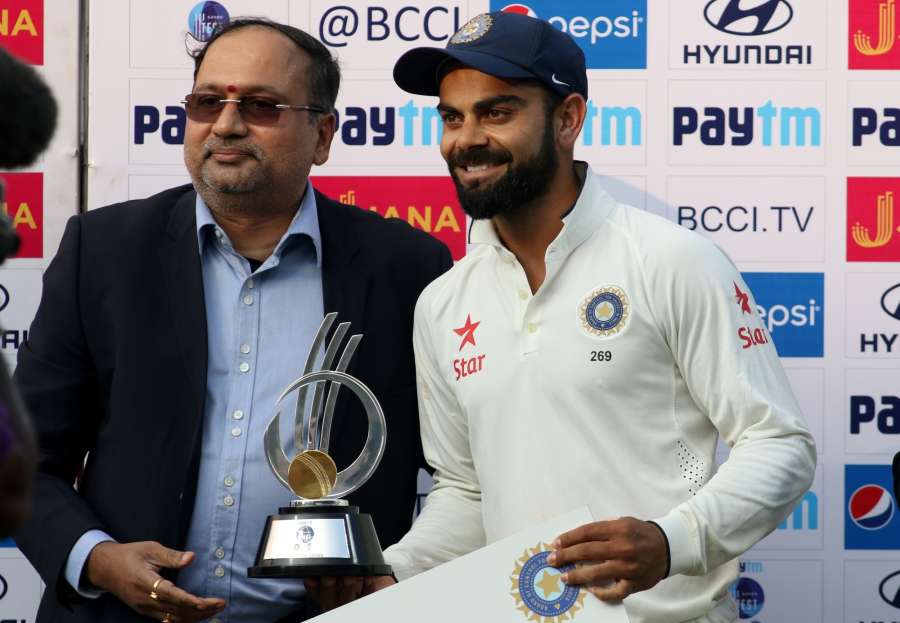 Kohli, the Test skipper, succeeded M.S. Dhoni as the limited overs team skipper recently after the Ranchi-born cricketer stepped down. He will lead India in the first of the three-match ODI series against England here on Sunday.
"It is quite surreal. I never thought this day is going to come to my life. When I came to the team, I was always looking to perform, get more opportunities and build solid consistent career and contribute to the team in winning games," Kohli said here.
Kohli said he never thought he would get this huge honour of leading the country.
"I feel everything is God sent. Anything happens to you, happens for a reason and happens at a right time in your life," he added.
The right-handed run machine said though he has the experience of leading in junior levels, captaining at the highest level is a different ball game altogether.
"But being captain of India is whole different ball game alltogether. As they mention it, it is the hot seat in all different ways such as the attention, the praise, criticisms, all these things come along with it."
"But one thing comes along with this is the responsibility and that makes me a better cricketer and a better person as I learn about life through this experiences, so I take it as an opportunity," he said.
The 28-year-old said captaincy may be stressful but he sees the lighter aspect of it.
"I won't say it is not a stressful job, however, it is fun. The way I came up in my career is similar. I knew my strengths and weaknesses but people did not like me as such. They were not too pleased with the way I presented myself, the way I was."
Kohli added that legend Sachin Tendulkar's valuable advice has helped him enormously in his career so far.
"The advice I got from was to believe in your own game and believe in the way you want to prepare and do not follow someone and that helped and from that onwards, I was really comfortable," he said.