Advertisement

India Test cricket captain Virat Kohli heaped praise on his bowlers for pulling off a massive 208-run win against Bangladesh on a flat wicket which had little for them on offer….reports Asian Lite News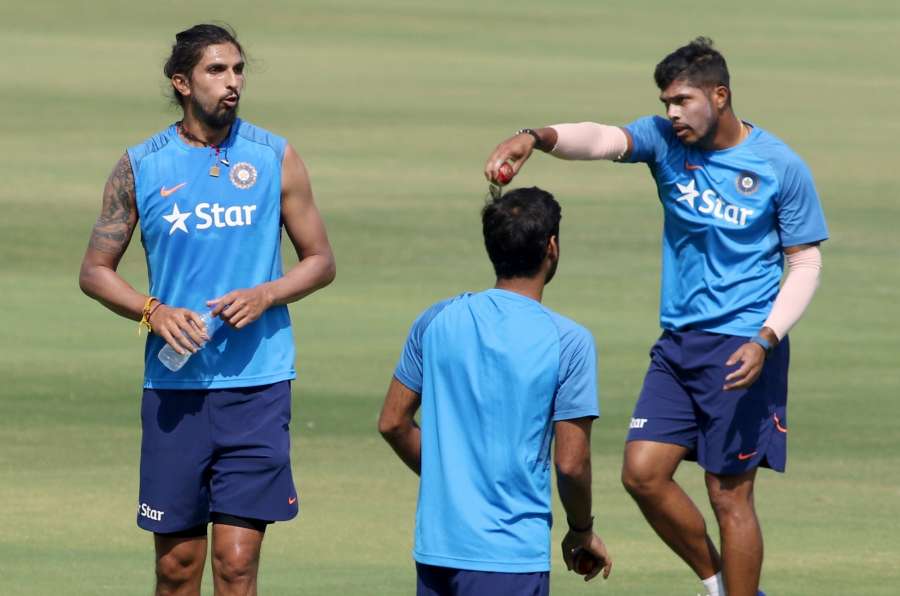 "Credit to our bowlers, they were able to get result on this kind of a track. Considering that the wicket was very good to bat on, it took a bit of patience for us to get wickets during Bangladesh first innings," Kohli, who has now led India to 19 Test wins, said at the post-match media interaction.
"I thought Umesh (Yadav), Bhuvi (Bhuvneshwar Kumar) and Ishant Sharma were brilliant in the first innings but Umesh stood out."
The captain, who was adjudged Man-of-the-Match for his brilliant knock of 204 in the first innings, said it's great to see pacers doing so well as a unit which would only augur well for the team when they are on the road.
"It's always a good thing to have good fast bowlers in the team. When we start going away from home, it's going to help us big time. Sides will know that these are not easy runs for the taking because of the way our fast bowlers are bowling. It gives us more strength as a team," Kohli said.
Kohli hailed his bowlers as the real match winners in the five-day format.
"In true sense they are our match winners and that's what in the team we keep telling them. You can score as many runs as you want but if you don't pick wickets you don't win a test match.
Talking about his 19-match unbeaten streak as a captain, Kohli said: "I don't think it's because of me. I mean everyone at the international level wants to do well.
"We are playing as a team and that's been the difference in this team, if you see, you can say probably 2016, I scored a lot of runs but before that in 2015 as well, we won a lot of matches. I didn't score many runs but the other guys stepped up and scored runs.
"Ajinkya's two tons in Delhi (vs South Africa) and second innings hundred in Sri Lanka, so there are quite a few instances, where all the members of the team have stepped up at some stage or the other. And that's why we stand where we are and having that streak is not down to 2-3 people, it is a combined effort of all the guys."