Advertisement

After trouncing Australia by 75 runs in the second cricket Test to level the four-match rubber 1-1, India skipper Virat Kohli termed the victory as the "sweetest" so far under his captaincy….reports Asian Lite News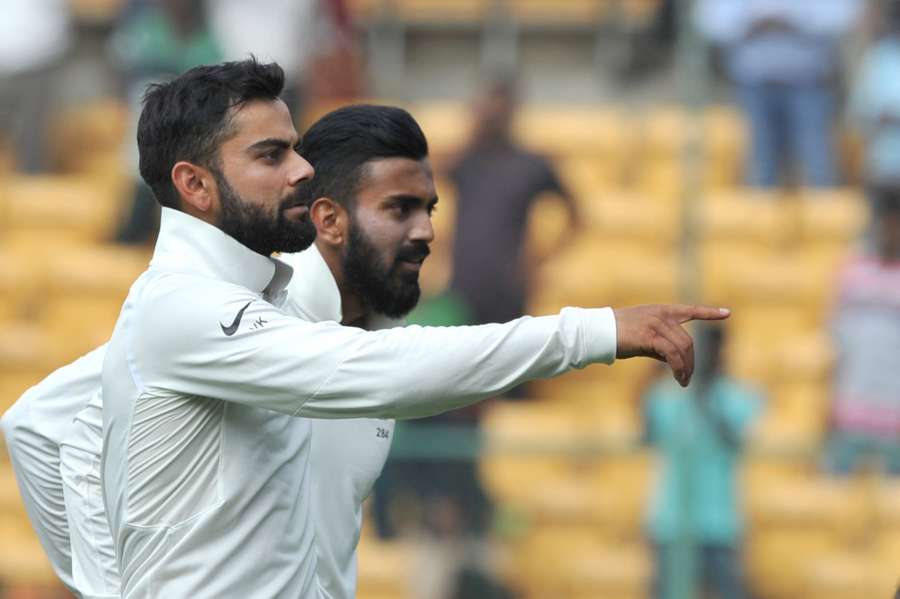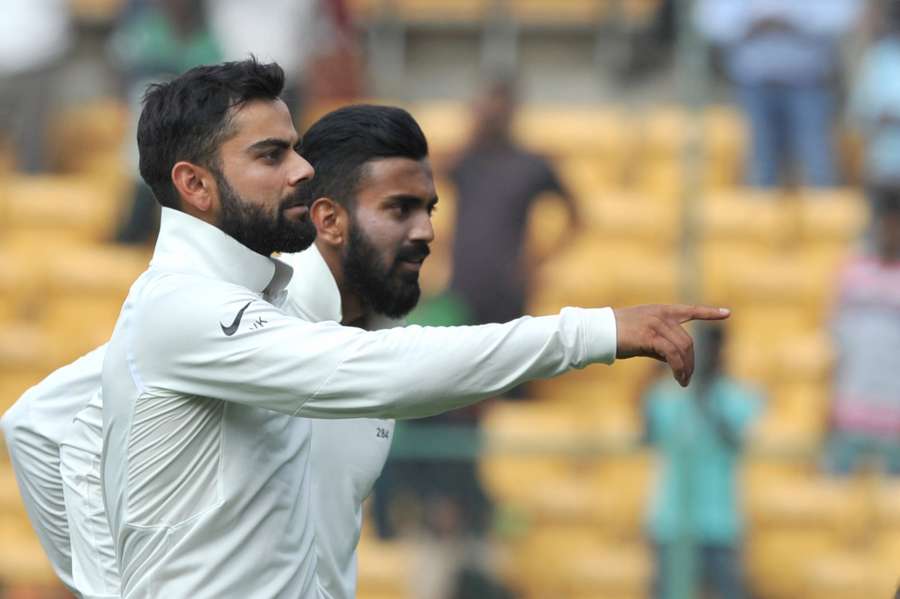 Crediting the side for showing the "character and intent" to bounce back from a difficult situation, Kohli said he did not expect the margin of victory to be so big.
"Till now, this is the best win for me. Definitely, I don't want to talk that much, the game panned out at the way it did. It was a quite emotional game for us, quite draining as well, everyone got along together. We showed the team spirit. It's not about one individual here but by far the sweetest victory for us," Kohli said in the post-match press conference.
"We surprised ourselves by winning by 75 runs, we thought it to be much more close. After losing the first Test the way we did, we wanted to bounce back and not show anyone but ourselves what we are made of."
The hosts fought back well after being bundled out for 189 in the first innings to turn things around and concede just 87 runs before setting a 188-run target for the visitors on an M. Chinnaswamy Stadium pitch which had developed a few cracks after the third day's play.
Terming as "unbelievable" the way the team bounced back, the 28-year-old said he wanted to carry the momentum to Ranchi, where the third Test will be played from March 16.
"They (Indian players) showed the intent and the belief that we can win from any position. It was about taking responsibility. The way they showed heart and character, along with the crowd, is unbelievable. The moment they (visitors) did not score big in the second innings, we knew we had a chance," he said.
"Can't wait for Ranchi. We need to push that momentum further. The team is not going to look back now," he added.
Kohli also praised Cheteshwar Pujara and Ajinkya Rahane, who bailed the team out with a 118-run fifth-wicket stand when the chips were down in the second essay.
"I think that partnership between Pujara and Rahane is the best, I have seen in the past couple of years. It was a champion partnership. That's why they are two of the best Test batsmen we have got, so much character and technique, and heart," he said.
"Wriddhi's (Wriddhiman Saha) knock in the end, Ishant's (Sharma) application, that was a bonus."
"We knew if we got anything over 150, we had a chance. We would have liked anything over 200, we thought from 225 there was only one winner. The moment we got 187, we knew we needed in-out fields, we needed to finish it today," he added.
Commenting on the team's inability to take advantage of the Decision Review System (DRS), Kohli said: "We have also not been consistent at taking the right DRS calls and we need to get better with that. But we take all decisions on the field rather than going upstairs for confirmation, that's where we are consistent."