Advertisement

Mizoram Chief Minister Lal Thanhawla backed former India football team captain Baichung Bhutia's comment on the northeast no more being a nursery of the game but a leader, saying it's not only his state but also Manipuri and Assam that have come of age at the national level….writes Tridib Baparnash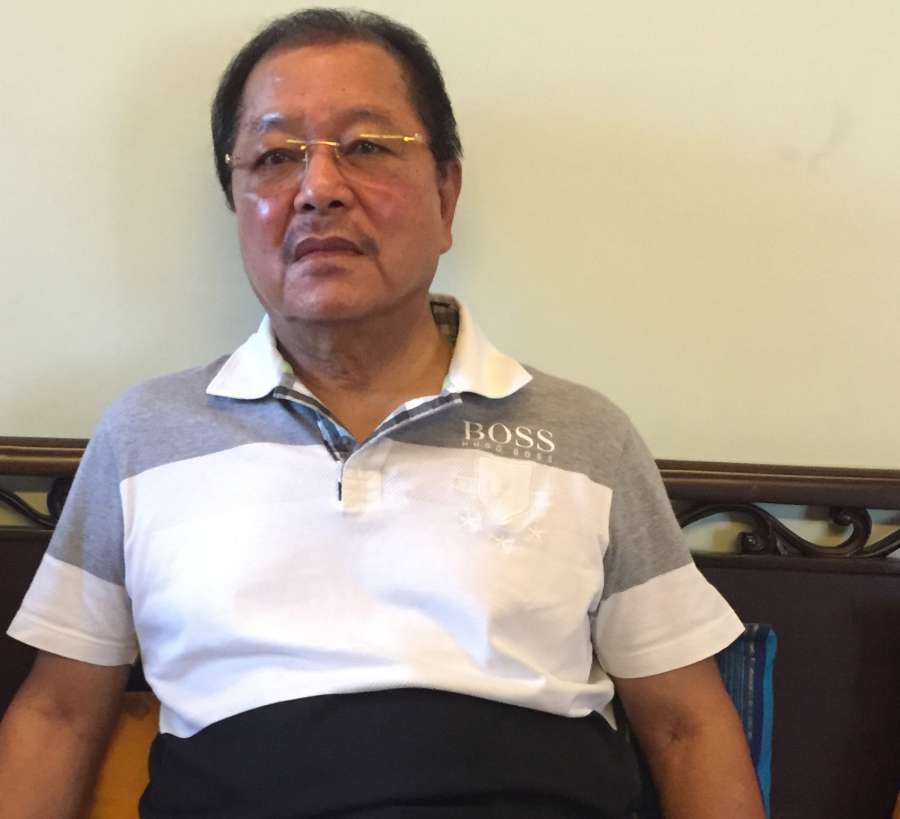 Ecstatic at the performance of Aizawl FC, who are on the cusp of becoming the first club from the northeast to bag India's premier domestic football tournament — the I-League — in their maiden season in the top division, the chief minister said he is "proud of his boys".
"I subscribe to Baichung Bhutia's idea. The North-East is no more a nursery now, it's a factory. It's not only Mizoram but the entire ortheastern region. Manipuris, Assamese are very good footballers," he said.
After beating Kolkata giants Mohun Bagan 1-0 in their previous game on Saturday, Aizawl FC are only a draw away from the I-League title.
Aizawl are at the top of the 10-team I-League table with 36 points from 17 matches. Mohun Bagan slipped to the second place after Saturday's defeat with 33 points from 17 matches.
Even if Aizawl earn a draw against fellow northeastern club Shillong Lajong FC in the last game of their I-league campaign on Sunday, they will claim the title.
In case of a defeat, they will have to hope that Chennai City FC beat Mohun Bagan in Sunday's other game.
"Naturally I am very happy. My boys have won the Santosh trophy also. This is not something they have done for the first time. Everybody back home will feel elated, today football is a major bread-earner to many Mizo boys, who are associated with the top clubs in the country," Lal Thanhawla said.
"I am very proud of the boys and I compliment the owner of Aizawl FC — Robert Romawia Royte — who has spent a lot of time, money and energy, of course under the umbrella of the Mizoram Football Association (MFA).
"It's indeed a victory for Mizoram. How other states feel I don't know. But the entire northeastern states are one entity. If one state becomes successful in one project or venture, then the whole northeast is happy. If any of my neighbouring states succeeds in achieving something, I will naturally be happy," he added.
Commenting on the infrastructure his government has provided overcome the various hindrances of being a hilly state, he said: "We have laid six astro-turf grounds for football and another one is coming up, two hockey grounds and indoor stadiums at all major district headquarters."
"When I returned to office in 2008, I was very fortunate to have a dynamic sports minister in Zodintluanga. He is the backbone of all this infrastructure. We have boxing halls in all the district headquarters."
Elaborating his government's effort in nurturing talent at the grassroot level, Lal Thanhawla, a former sportsman himself who represented undivided Assam in various tournaments across several sports, said: "Earlier hockey used to be the No.1 sport in the state but currently it is football. Sociologically this will encourage various other boys and even girls — my girls are playing very well. Even girls football is being organised by the Mizoram FA both at the high school level and primary level."
"We are focussing on the grassroot level, which is the formative stage for any budding professional. Even my own grandson, aged 12 years is very regular in grassroot football organised by Mizoram FA.
"The MFA is constructing another big ground in Sairang. The MFA has already procured the land. I have helped them with money to flatten it after that FIFA will contribute in getting the astro turf there," he added.
Asked whether football can be the binding force for society, he said: "Cricket is very popular in this country, in the same way football has been very popular since a very long time."
"But I remember we never had any good ground, whenever we used to venture out of Mizoram, we used to profit by playing in all the good football grounds.
"I played against all the district associations of undivided Assam, we were one of the districts. I used to lead a football team in the inter-district tournament. I represented undivided Assam in hockey too during my high school and college days," he added.
The five-time Chief Minister further said that the other ortheastern states are financially sound than his state and he can only provide moral support to them.
"We are no one to support them, we can give them moral support. The other states in the North East are financially better off than Mizoram and they can do on their own. Mizoram is such a place where you require crores of rupees for construction of a single football ground unlike in the plains," he said.