Advertisement

AS Monaco battered Borussia Dortmund 3-1 in the second leg for a 6-3 aggregate win in their Champions League quarterfinal clash….reports Asian Lite News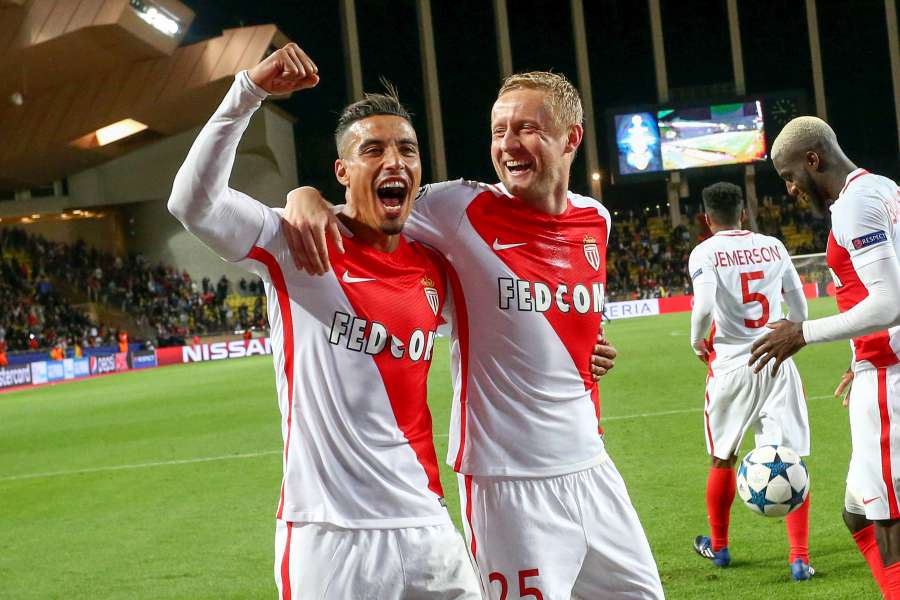 The Ligue 1 club, who entered the round-of-16 as an underdog, are headed to the semi-finals for the first time since 2004, reports Efe.
Wednesday's contest at the Stade Louis II was played in the shadow of the bombing that marred last week's first leg in Dortmund.
The Dortmund player who suffered a broken wrist in the attack on the team bus, Spanish defender Marc Bartra, was in the stands and received a Monaco shirt before the start of the match.
After losing 3-2 at home in the first leg, the visitors had little choice but to go forward in numbers, leaving themselves vulnerable on the counter-attack.
Three minutes in, Dortmund goalkeeper Roman Bürki repelled a shot from Benjamin Mendy, but left the rebound for 18-year-old phenom Kylian Mbappe, who hammered it home to put the hosts ahead 1-0 on the night and 4-2 overall.
Dortmund almost pulled level in the 12th minute, when Nihi Sahin hit the post on a direct free kick.
The visiting side fell further into the hole when Radamel Falcao connected on a header in the 17th minute, his fifth goal of the current Champions League tourney.
Trailing 5-2 on aggregate, Dortmund coach turned to Ousmane Dembele in the 27th minute and the French forward was instrumental in his team's only goal of the night, which came on a strike by Marco Reus in the 48th minute.
Mbappe – with 16 goals in 16 matches – continued to torment the beleaguered Dortmund defence and Falcao came close to scoring again.
The visitors grew increasingly ragged as the minutes passed and conceded a third goal in the 81st minute, scored by Valere Germain seconds after he came on as a substitute for Mbappe.