Advertisement

After losing a late night encounter against the Indian men's doubles pair of Divij Sharan and Purav Raja, tennis legend Leander Paes dismissed all talk of retirement, saying he hoped to be back holding aloft the Chennai Open trophy next year….writes  S.Rajesh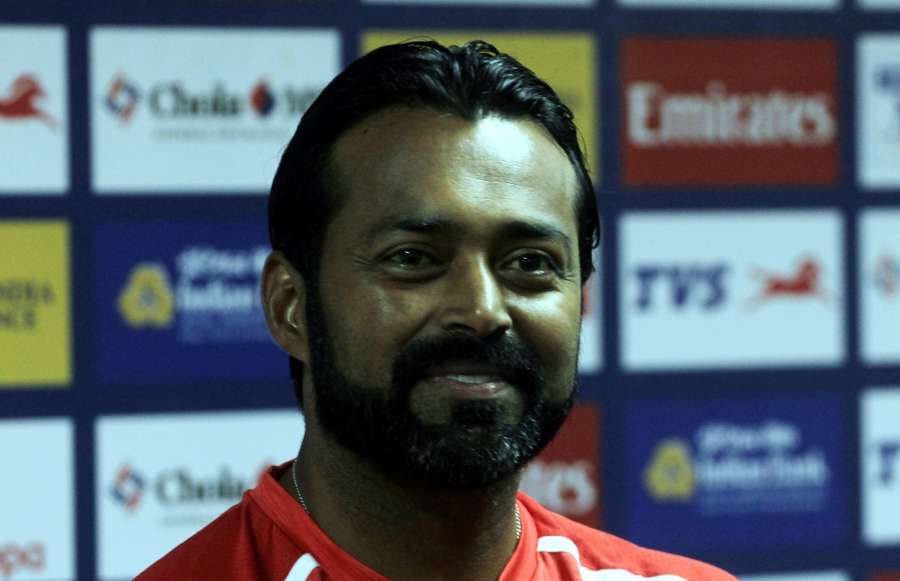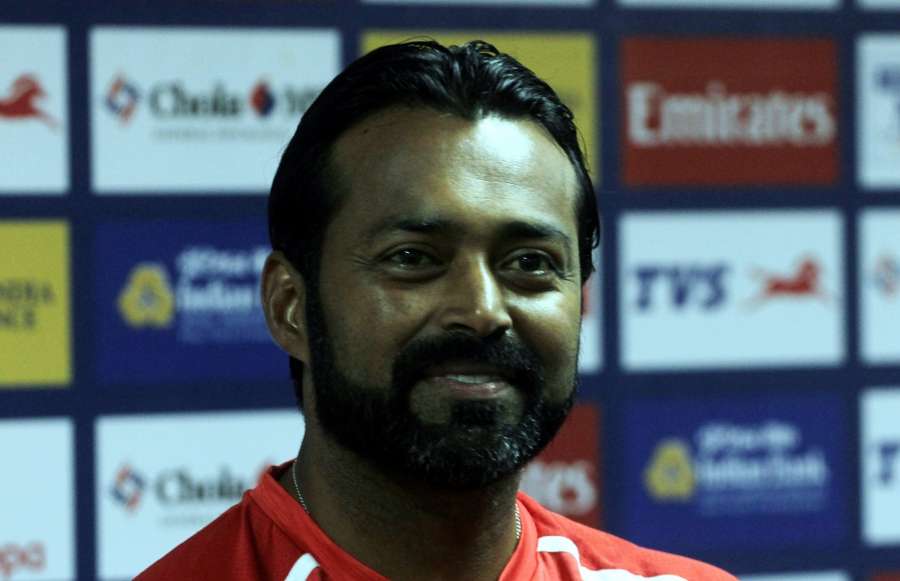 Over the past few days, tennis stars Somdev Devvarman and Ana Ivanovic have retired, evoking an emotional Paes to reflect on life after tennis and beyond winning Grand Slams. It caused widespread speculation that an impending retirement was on the cards for the veteran as well.
Paes and his Brazilian partner Andre Sa, the third seeds, were beaten 4-6, 4-6 by Sharan-Raja, intensifying the speculation.
Speaking to the media here on Thursday, Paes said his words were misinterpreted.
"After Somdev announced his retirement, I had answered a question that I could retire today, six months or somewhere down the track. But things got put out of context that all of a sudden it was Leander was retiring. I've had a great career and still love the game," he said.
"I will keep playing hard and strong. I am really passionate about tennis and am going to continue having a great career. I want to motivate my partner (Andre Sa) to win a Grand Slam too."
His dad Vece Paes, an Olympic medallist in hockey, felt Leander had a few years left in him.
"He is still very fit and works and trains hard and can certainly continue for some time. Possibly Leander could target winning a medal for India at the Asian Games next year and use that as the springboard for an eighth Olympics if he wishes."
Sa said that his recent split with his earlier doubles partner coincided with Leander's search for a team-mate and they decided to play together, confident they can negotiate the challenge of younger, fitter opponents.
"We have known each other a long time and decided to team up. We've had long careers but we are good athletes and are still in good shape. The physical part shouldn't be any trouble. I don't feel any slower and Leander was moving at the net like the way he did in 1999! It will not be a big factor."
Paes hoped the passion with which he played would continue to inspire youngsters around the world.
During Wednesday's defeat, Paes applauded Divij and Purav when they produced good shots, particularly appreciating Divij for an excellent pick up volley winner. He credited Divij and Purav for improving and observed their game complemented each other perfectly.
The holder of 18 Grand Slams said he was already beyond the surprising round of 16 defeat and was focussed to get back to practice and gym.
"This season we haven't started so well but it is just one match. When you are holding a trophy, it is wonderful. When you have tough days like this, it is hard. But you have to be passionate about what you do, the 43-year-old opined.
"We have to keep motivating both of us, to keep fighting. Keep playing hard. I believe that in life if you keep doing the hard work, Luck favours the hard-working."