Advertisement

Seen as the future of Indian fast bowling alongside Umesh Yadav, injuries have halted the progress of Varun Aaron, while the former has cemented his place in the national squad in all three formats of cricket….A special by Gaurav Sharma for Asian Lite News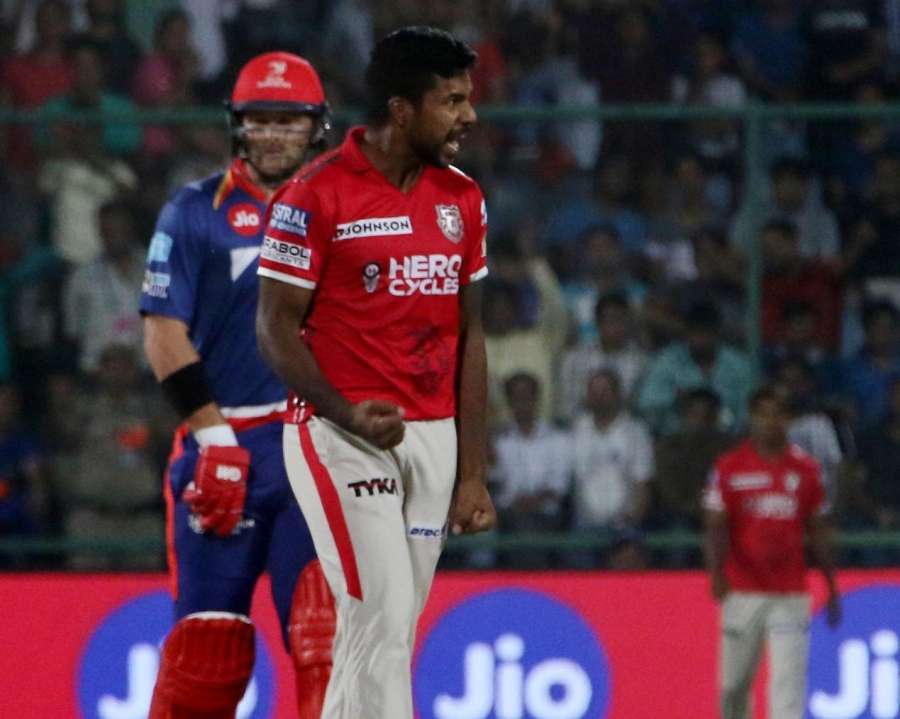 Despite making their respective One-Day International (ODI) debuts at around the same time, Umesh has seen a decent amount of success since, while Aaron has grappled with injuries.
Aaron made his ODI debut against England in Mumbai on October 23, 2011, but was soon injured. On January 25, 2014, Aaron made his international comeback after a gap of two years, having suffered from a back injury.
Umesh Yadav, on the other hand, not only worked on his injuries but also improved his bowling technique which helped him a lot.
During India's high-voltage Champions Trophy clash against arch-rivals Pakistan in Birmingham last Sunday, Umesh scalped three crucial wickets for 30 runs in just 7.4 overs.
In the warm-up games against New Zealand and Bangladesh, Umesh not only picked up wickets but was economical throughout, even as Aaron — currently awaiting a chance to make a comeback in the team — prepares for the season ahead.
"I got a lot of injuries at wrong intervals which is a setback. Umesh and I have been in the team for a bit, and Umesh has two years more on me. I'm still 27 and still have a lot of years of cricket in me. We are both great buddies at the end of the day and I'm very happy for Umesh. And I feel there are good days ahead for me," Aaron said.
"It definitely doesn't help because when you're in form and you get an injury, it just throws you off your rhythm and the flow you have built up through that season… The last season I started well, but then I had a freak heel bruise.
"I feel it is part and parcel of the game. I am a fast bowler and we generally have quite a few injuries," he added.
Aaron, however, said that he is working on his fitness and the number of injuries have also reduced over the years.
"I have been training hard over the past few years and the number of my injuries have reduced a lot. That heel bruise last season was the first injury I had in two years. Therefore, I have accepted that injuries are bound to happen. But there are certain injuries you can control and certain injuries you cannot. Therefore, I try to control the ones that I can," Aaron said.
With a smooth run-up and a repeatable action, Aaron can consistently bowl in excess of 150 km/h (93 mph) from close to the stumps. But at the same time the Jharkhand bowler has always proved expensive in terms of economy rate.
When asked about the reason, the right-arm bowler said he always plays with the mentality of getting wickets and as a result sometimes his economy rate ends up on the higher side.
"Whenever I've played any sort of cricket I've always looked at taking wickets and sometimes it's worked for me and sometimes it hasn't. I played for the country because of that mentality… of getting wickets. In addition, with that mentality and strategy, there is always an element of risk that it might go for runs," Aaron, who is sponsored by refreshment manufacturer Red Bull, explained.
Apart from his career and injuries, Aaron also talked about young and aspiring kids and players who wanted to take up cricket as a career.
The speedster praised Red Bull Campus Cricket, the only global Twenty20 cricket tournament for university cricket teams, which served as an international platform for young and budding cricketers to showcase their talent and hone their skills.
"There are many tournaments that happen all over India for schools and colleges. But I feel Red Bull Campus Cricket and Red Bull have put in proper interest, proper resources into the tournament which has helped it grow over six years into what it is now," Aaron said.
"The best of players like Lokesh Rahul and Karun Nair played Red Bull Campus Cricket, which gave them the platform to showcase their talent and play at the domestic and national level. Such tournaments are a great back-up for players who do not make it to the state sides to showcase their talent," he added.