Advertisement

A friendly against old rivals England will give forward Lukas Podolski a perfect farewell from the German football team. After three World Cups and four European Championship participations, the 31-year-old will appear in a German shirt for the 130th and last time on Wednesday evening….reports Asian Lite News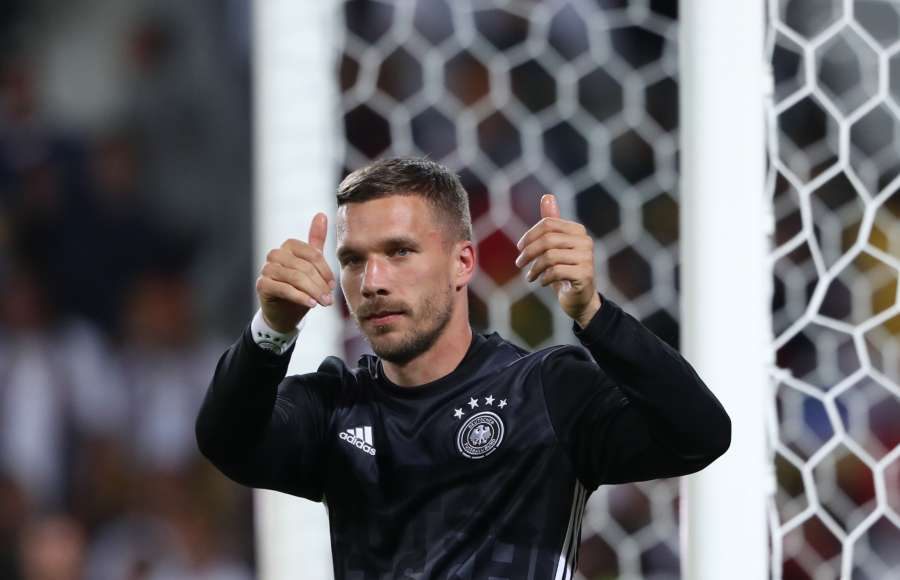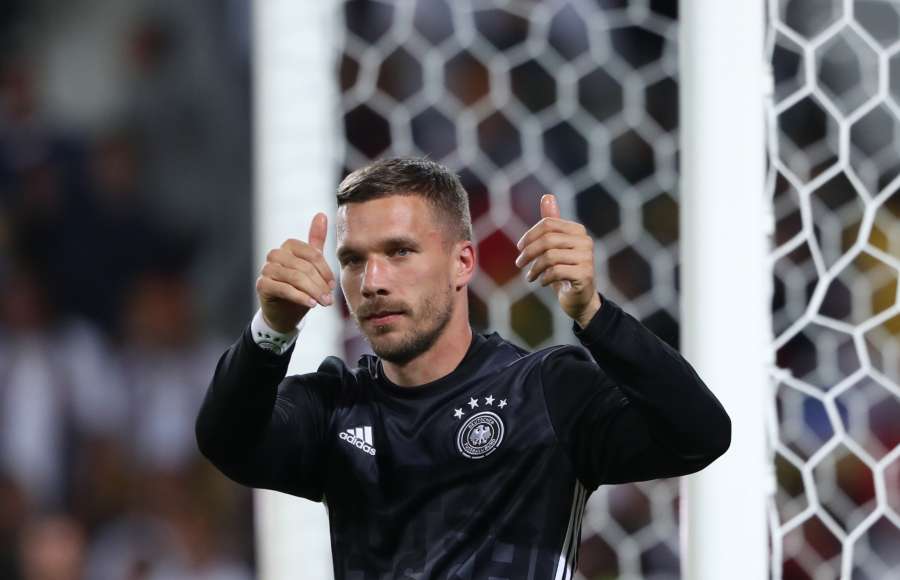 Poland-born Podolski might not have been one of Germany's top stars but was basically ever-present since first being called up for international duty in June 2004. In his 13-year career, Podolski has won the third most caps for his country and his 48 goals put him third in the goal-scoring list behind Miroslav Klose (71) and Gerd Mueller (68), reports Xinhua news agency.
Former Germany head coach Juergen Klinsmann and the current incumbent Joachim Loew could not only count on Podolski's skills as a player but also on his positive influence on team spirit. For the country's fans, he was not only a team member but a beloved institution whose loveable character found its way into people's hearts. Fans nicknamed him "Poldi" as if he was a good mate.
Born in Poland, Podolski settled near Cologne with his parents at the age of two. After starting his professional career at the city's main club FC Cologne, Podolski was a perfect example of the region's mentality — amusing, crazy, passionate, open-minded, and always good for a prank and a party.
In the last few years, he was accused of only being the team mascot as he did not perform well at the 2014 World Cup in Brazil and the 2016 European Championship in France where he only played 73 minutes. Coach Loew justified his decision to pick Podolski with his special ability to create a positive team spirit and keep it alive over a long tournament.
In summer, Podolski will join Japanese J-League club Vissel Kobe for two years and earn up to 20 million euro ($21.5 million), according to media reports. In his club career, he played for Cologne, Bayern Munich, Arsenal, Inter Milan and Galatasaray Istanbul. He won the 2014 World Cup, came third in 2006 and 2010. He won the German league and cup with Bayern Munich and the FA Cup with Arsenal.
At almost all his clubs, Podolski was a crowd favourite but never really managed to be a team regular. At Arsenal in 2012, Poldi's shirt was a top ten seller but at the same time he failed to fully convince on the pitch.
Podolski denied he was only the national team's mascot or a joker. Fun, he said, plays an important role as the pressure on professional footballers is exceptionally high. "You have to love this sport and I regard it as a God-given present to be part of football," he said.
At the same time he emphasised passion, desire and joy have to be part of a football career. "I never saw myself as a school clown. I always knew you have to have determination, ambition and seriousness to be successful," the father of two pointed out.
Despite his value for the German team, Podolski at the same time holds the record for substitutions as he was sent onto the field on 41 occasions.
Fans loved Podolski for his authenticity. "People developed a feeling as I always was myself and did not play any other role. I counted on my emotions and that was rewarded by fans everywhere I played," he said. He realised he had an obligation to be a role model to youngsters in football but at the same time insisted on "living his life" .
With his final game for Germany fast approaching, Podolski admits to having mixed feelings. He wants to enjoy the fans' adulation but at the same time keep in mind "it will be over after the final whistle. I will get my things together and travel back to Cologne with my family".
German football after Bastian Schweinsteiger, Miroslav Klose and Philipp Lahm is losing one of its old boys and, as far as Podolski is concerned, a colourful character. The one departing this week is regarded as one of the last members of the German team "whose football skills were honed on the street". "When I was younger we used to play on clay pitches like tennis courts and it took me two hours to get to the training ground of Cologne by train, bus and on foot," Podolski said.