Advertisement

Former Australia cricket captain Ricky Ponting came to India's World Cup winning captain Mahendra Singh Dhoni's defence, saying that the experienced wicketkeeper-batsman could have a significant role to play in India's Champions Trophy campaign in June in England….reports Asian Lite News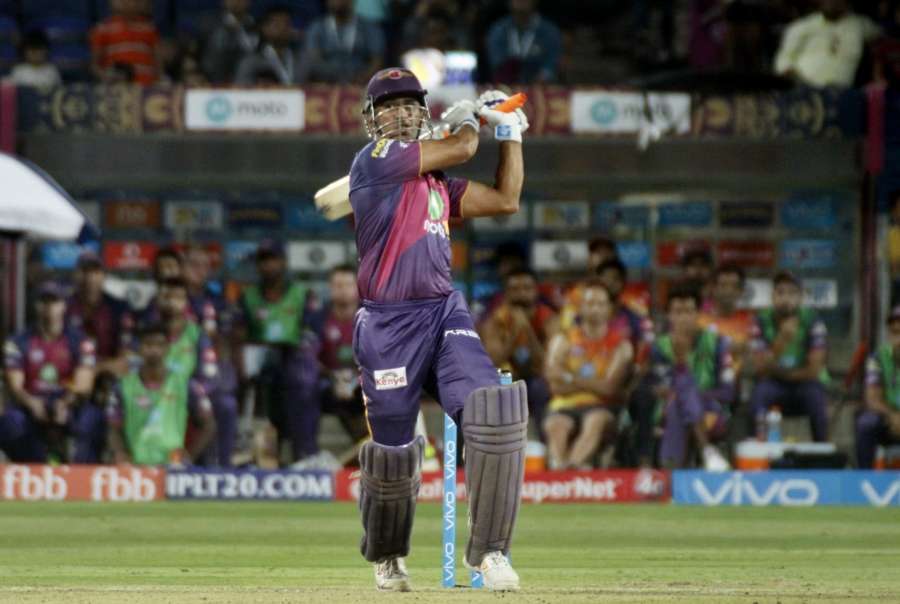 Dhoni, who announced his retirement from Test cricket in December 2014, quit the captaincy from the limited overs sides' earlier this year. He was also removed as the captain of the Indian Premier League (IPL) franchise Rising Pune Supergiant.
Though the 35-year-old continues to play the One-Day International (ODI) and Twenty20 Internationals (T20Is), many feel that his best days are behind him.
Dhoni has enjoyed a highly successful career, captaining India to glory in the 2007 World Twenty20 championship, 2011 World Cup and the 2013 Champions Trophy.
Ponting warned against dismissing Dhoni as a dominant force in international cricket, cautioning the Indian's critics to 'never write off a champion player'.
And he's tipped the 35-year-old could have a significant role to play at the upcoming ICC Champions Trophy, saying the veteran's game could be perfectly suited to the early-season seaming conditions in England.
"I think he can be an important player in that Indian team, especially with his experience. Batting in the middle order, he's someone who can really control a one-day innings," Ponting was quoted as saying by Cricket Australia (CA)'s website.
"And that might be what you need in England. If the ball does a bit early on, there's a chance India could lose top-order wickets and you'd need someone in the middle order to guide the ship," he added.
"We're talking about someone who's 35 years of age and has pretty much achieved everything in the game. He's won a World Cup, he's captained his team to be the No.1 Test team in the world, he's captained IPL-winning teams as well.
"There's not much left for him to achieve out of the game. It's going to come down to how hungry he is and how much he wants it."
Ponting said Dhoni is still adjusting to life without the captaincy and believes the recent criticism is a by-product of all he has achieved in more than 12 years at the highest level.
"I think it's a downside of having the great success that he's had over a long period of time," Ponting said. "I've been there myself and when you start to slide just a little bit, criticism is going to come your way. And to be fair, he probably hasn't had much negativity come his way over the past 15 or 20 years. So it'll be really interesting to see how he handles that over the coming weeks.
"Things can turn around in this game pretty quickly and one thing I've learned in this game with champion players is to never write them off. They always find a way to keep coming back. It happened with (Glenn) McGrath and (Shane) Warne and all those great players that I was lucky enough to play with. He'll find a way and he'll win games for his team.
"I'm pretty sure he's got quite a thick skin. He's grown up with unbelievable pressure on him as captain of India for a long time. He's had some great moments in his career and right now he's probably not playing at his absolute best, but it's still there.