Advertisement

Indian middle-order batsman Ajinkya Rahane, who acted as a stand-in skipper for the fourth and final cricket Test match against Australia, said that he is completely different from Virat Kohli who is feisty and expressive on the field….reports Asian Lite News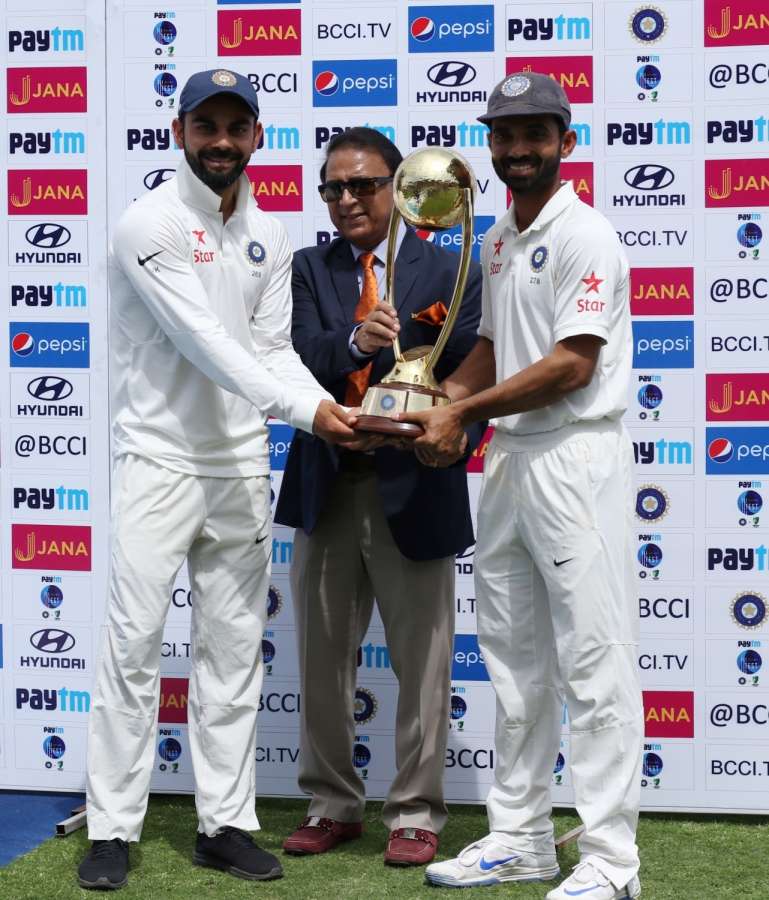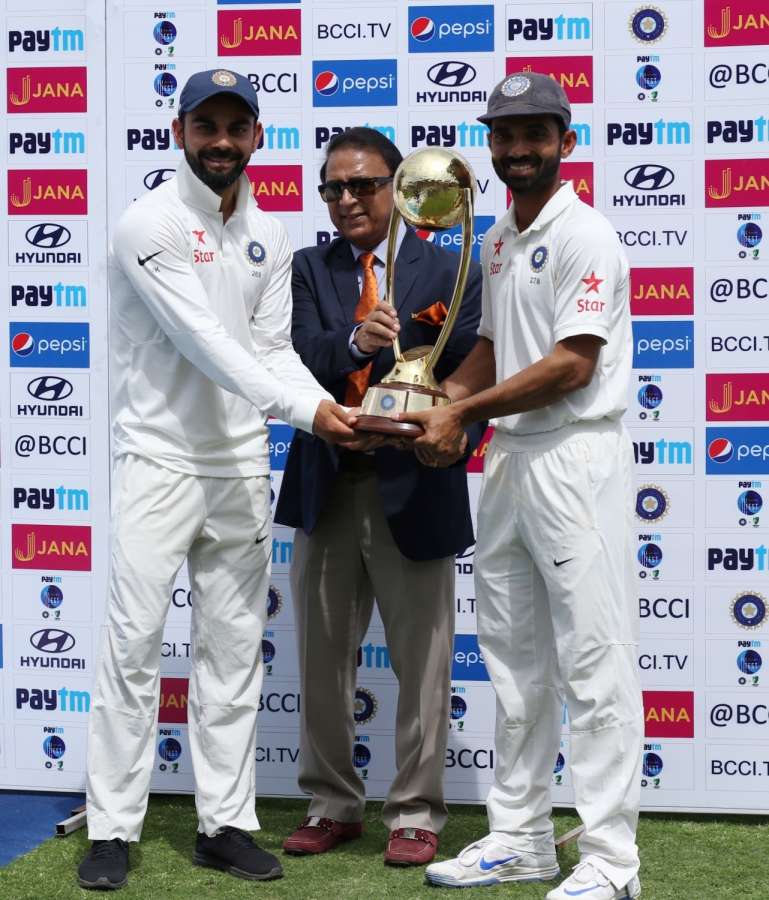 The Rising Pune Supergiants (RPS) batsman said Kohli, who is a bit aggressive in the field, is a very good leader. Rahane, who failed in the Pune Test, battled his rusty form in the second innings in Bengaluru to forge a match-winning partnership with Pujara.
In Dharamsala, the Mumbai batsman also played two extremely gritty knocks which helped India outplay the visitors and regain the Border-Gavaskar Trophy.
"To lead my country is a proud moment. Virat is a very good leader. His style is different I am completely different," Rahane told media persons here.
"He has done so well for our country in every department. So, I am really happy that he is actually leading our country. He is a great ambassador of the game," he added.
"I am pretty cool and calm and that brings best out of me and Virat is pretty aggressive and that brings best out of him. So everyone has different styles."
Rahane, who became only the second Indian skipper to win his maiden game across all formats when he won the fourth Test match by eight wickets in Dharamsala, also spoke about his former Pune skipper Mahendra Singh Dhoni, saying that despite not being the captain, youngsters can still learn alot from the veteran wicketkeeper-batsman.
Australian skipper Steve Smith replaced Dhoni as the captain of RPS after a below par performance in the previous edition of the Indian PrEmier League (IPL). They finished second last with just five wins in 14 matches.
"A player like Dhoni brings an inspiration in the team and every player, whether a foreigner or Indian will try to learn from him," Rahane said.
"He is not the captain but we can still get to learn a lot from him. How he reads the game situation, his mental state before the start of the game, these are the things young players will like to learn. We feel very lucky if he is around."
Soon after the cash-rich league, Champions Trophy will be played in England from June 1-18.
When asked about his future plans and whether this league will help him to prepare for the Champions Trophy, Rahane said he right now he is not thinking about Champions trophy because he is focusing to give his best in IPL.
"I always live in present. So right now I am only things to give my best for this team. Recently we won the Test series and we enjoyed a lot and now its over. IPL is the present and I am only thinking about that only," Rahane said.
A lot of players find it difficult to switch their game from one format of the game to another. When questioned about the difficulties and how he manage to do that, Rahane said that it is challenging but they are professionals now.
"Yes it is challenging when you come to Twenty20 format from Test matches. But we have been doing this from a very long time. So we know how switch from Test to T20 or from One-Day Internationals to Tests," Rahane said.