Advertisement

If a week is a long time in politics, three years is an eternity in an energy-sapping sport like badminton. Saina Nehwal beat 18-year-old Pusarla Venkata Sindhu the only time they met in a major competition in 2014….writes  Veturi Srivatsa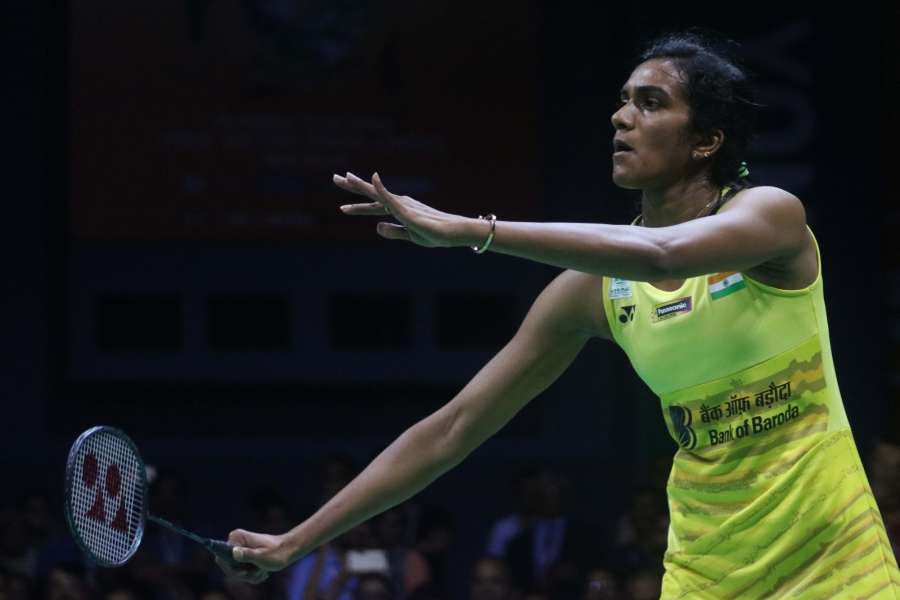 Now Saina, the 2012 Olympic bronze medallist, took on Sindhu, six years her junior, at New Delhi's Siri Fort Stadium at the Indian Open last week, knowing fully well that the girl is no longer playing in her shadow.
Saina was aware that she was up against a formidable opponent who has the 2016 Olympic silver medal and is pushing for World Number One ranking, she herself held for a short while two years ago.
Saina knew her right knee is not 100 percent strong after surgery on her return from the Rio Olympics and that Sindhu is a lot matured as a player. It was no big deal Saina lost this time, but not before looking good to taking the fight into a decider when she had a game point in the second. This was a side battle in a larger field where Sindhu had more serious contenders to her claims to winning the home Open.
Sindhu had her conqueror at the Rio Olympics Carolina Marin, Akane Yamguchi, Sung Ji Hyun and Ratchanok Intanon besides Saina to worry about. At the end of it all, the process of elimination put Sindhu against Marin a second time after Rio and for the second time the Indian won, this time in straight games.
Sindhu had already settled the Rio score with Marin, beating her at the Dubai Superseries year-ending finals last year and now with her win in Delhi she is 2-1 up, though the overall head-to head is tied at 5-5. Marin can still boast that she won the final that mattered to win the gold at Rio.
All the top contenders in Delhi and World No. 1 Tai Tzu Ying of Chinese Taipei will be furiously fighting it out at the Malaysia and Singapore Open to boost their rankings.
The head-to-head results between the top eight ranked players clearly show that anyone of them can beat anyone on her day. That makes the competition from now on interesting. Both Saina and Sindhu going to most of these upcoming tournaments, the two will be looking forward to their own fights within fights.
Things can change fast. The Chinese girls are no longer the dominant force and the the field is wide open. In a situation like this, two Indians up there should be a great feeling for the fans. Saina is not finished yet, though she is apprehensive about her knee and fitness. Even in a losing battle against Sindhu, she showed glimpses of her known class and courtcraft.
Saina will be the first to admit that Sindhu is the reigning queen of Indian badminton wth an unqestionale record. She has two World bronzes in successive years and her career graph is only going up and up with a rare blip here and there. She has clearly trained her sights at improving upon her record at the Worlds.
Saina should be happy about Sindhu's rise — she herself having started it all with her first mentor and coach Pullela Gopichand. The two and Gopichand have now motivated a host of young boys and girls to take to the sport and that's a big plus for Indian badminton. Saina's undisputed sway over Indian badminton for close to a decade will continue to be talked about.
Sindhu is a fast learner and she has shown it in her matches against Marin post-Rio by making her run around by pushing the Spaniard to the back court, more as a tactical ploy than as a defensive move. Then she quickly engaged her Spanish opponent at the net. The improvement in her net play clearly rattled Marin. A backhand flick and a forehand cross-court smash are her surprise weapons and with these strokes, some of the long rallies she was engaged in were breathtaking.
She has also learnt a trick or two in the gamesmanship and she refused to be hurried into playing after a long rally. She had the better of most of them on Sunday.
Another good sign in Sindhu's overall game is her improved stamina. She is able to carry on into a third game without visibly looking tired. Actually, in the semifinals, Sung Ji Hyun looked to be getting slower and slower in the decider, not Sindhu.
Now she will be looking forward to get even with Tai in Malaysia and Singapore.