Advertisement

Germany outclassed Mexico 4-1 to enter the final of the Confederations Cup football tournament here in Russia….reports Asian Lite News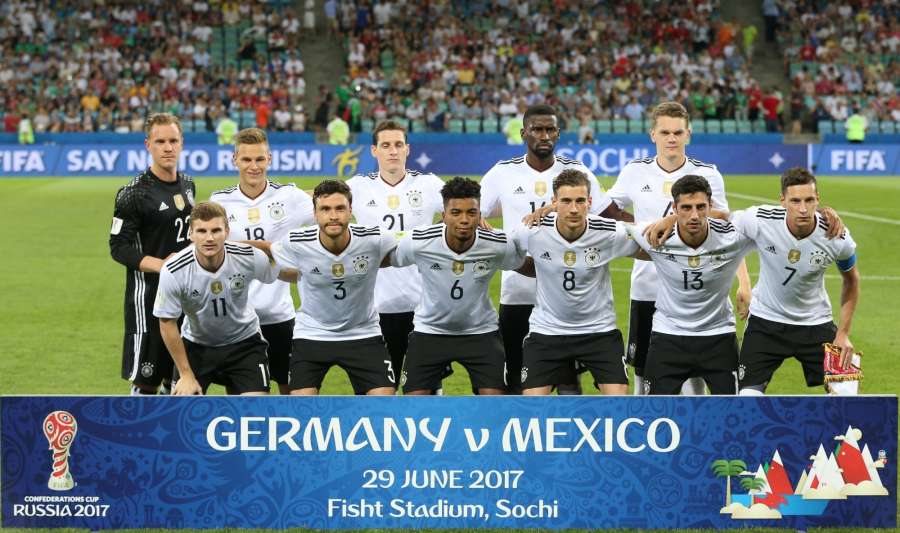 Leon Goretzka (6th, 8th minutes) struck in quick succession to give the Germans the upper hand in the early stages of Thursday evening's semi-final, reports Sputnik news agency.
Timo Werner (59th) and Amin Younes (90th) rounded off the tally for Germany.
Marco Fabian scored the only goal for Mexico in the 89th minute.
"Our way of playing is very aggressive. We try to get forward all the time and we paid for that," Mexico's head coach Juan Carlos Osorio was quoted as saying by Tass news agency after the game.
"They are fair winners but the scoreline would seem to suggest they were way better and I don't think that was the case," he added.
Germany's head coach Joachim Loew was happy with his team's performance.
"It was a really intense match, because Mexico are technically very strong as well," he was quoted as saying by FIFA after the match.
"But we did exactly what we had planned to do."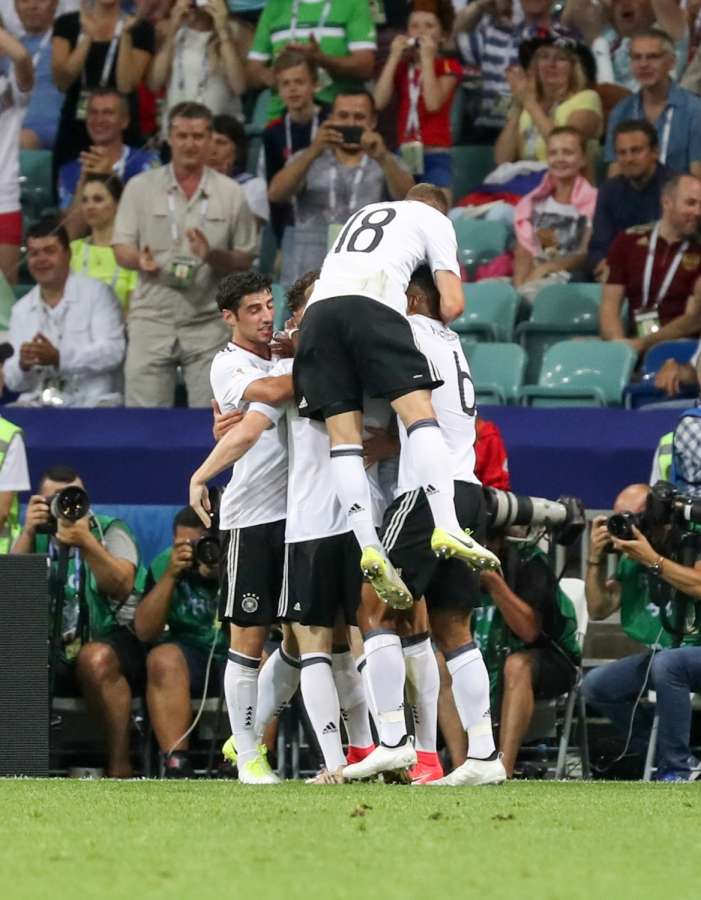 "The Mexicans always want to impose their game on their opponents and that's what we wanted to prevent from the start. We wanted to dominate early on and attack them," he added.
Germany will meet reigning Copa America champions Chile in Sunday's final. Chile had defeated European champions Portugal on penalties in the other semi-final on Wednesday evening.
"I am very glad that we are playing against Chile. We felt our superiority over the opponents tonight in the second half and can prove this feeling once again in the final match," Goretzka told journalists after the match.
"Chile is the world's top-class team and we (Germany) are playing at this tournament in order to meet such teams to test our strength. We will do everything possible (to win)."
Before the kick-off, huge screens at Fisht Stadium played recorded video messages of German and Mexican teams' captains, Julian Draxler and Rafa Marquez respectively, who called on everyone to avoid any sort of discrimination and racism in football.
The Germans took the lead when midfielder Goretzka received a flawless assist from the right wing and cannoned the ball into the Mexican net from inside the penalty box.
Less than two minutes later it was 22-year-old Goretzka again who scored from close range to Germany's advantage.
The Mexicans, who had staged comebacks on several earlier occasions in this tournament, maintained their aggressive style in the second half in an attempt to create yet another come from behind win.
But they were caught on the counter when an unmarked Timo Werner scored Germany's third goal.
Mexico kept up the tempo even in the closing minutes of the match and they finally found a consolation goal when Marco Fabian powered a long range free-kick past the German goalkeeper.
However, about a minute later, Germany delivered another strike with young midfielder Amin Younes scoring their fourth goal.