Advertisement

Smartron t.phone: Distinct looks paired with good performance….Tech Review By Anuj Sharma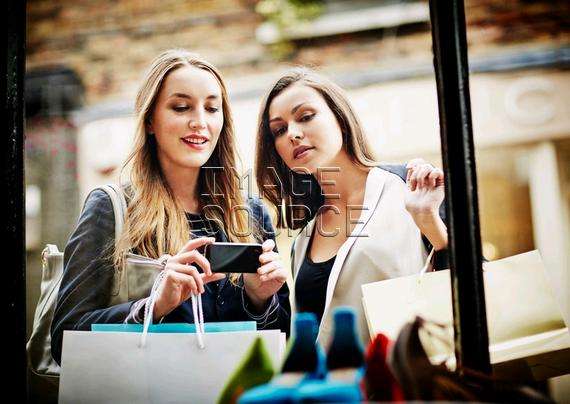 While many new entrants in the smartphone space make their debut in the sub-Rs 10,000 category to target the masses, domestic player Smartron is targeting the mid-range segment with its t.phone that comes with "tron.x" eco-system, enabling users access to various services from Smartron.
Built on the world of "Internet of Trons", the tron.x eco-system allows instant access to your profile, data, content, services, Cloud, care, community and other Internet of Things (IoT) devices whether you are at home or in a car on the go or at office or in the field.
The tron.x eco-system offers t.cloud, t.store and t.care. Once enabled, t.cloud automatically backs up and allows you to access your data seamlessly from any Smartron device.
t.store offers an e-showcase of all Smartron device accessories, allowing you to get it delivered at your doorstep with a single click.
The company's 24/7 customer service, known as t.care, offers remote diagnostics and ensures you an uninterrupted experience.
Priced at Rs 24,999, the company has put high-end specifications into the phone and competes with the likes of the Chinese-made Xiaomi Mi 5 and OnePlus 3.
Here is what works for the device.
The t.phone sports a dual-tone colour scheme and comes in classic grey, metallic pink, steel blue and sunrise orange — all of which look distinct. The review unit we received came in sunrise orange which looked a bit flashy.
The 5.5-inch, full-HD Super-AMOLED display with 401ppi produced vibrant images on the screen with good contrast and has good outdoor visibility.
Being a Super-AMOLED display, t.phone has higher colour gamut and images are vivid, clear and sharper than Xiaomi Mi 5, thus watching movies and videos is pleasant on the device.
The device is powered by the Qualcomm Snapdragon 810 processor that was in the news for heating problems. However, we did not face any such issues during charging or while working on the device for longer hours.
The company has not customised the user interface and, running on Marshmallow, the t.phone delivers stock Android experience.
Although not the best camera in this price segment, t.phone captures decent quality images, but at times misses out details. The 16MP rear camera of the Xiaomi Mi 5 captured more colour and detailed shots than t.phone.
The speaker at the bottom with DTS premium and DTS PlayFi produces good sound. The smartphone incorporates four mics which will also help users who regularly listen to recordings for future use as the playback is clear.
The 64GB onboard storage gives enough room to store your multimedia content. Coupled with t.cloud, the device offers unlimited storage; thus there will always be space for a precious moment without having the need to delete your data.
What does not work?
With a mid-range price tag, there is no fingerprint sensor when smartphones in the sub-Rs 10,000 range integrate one.
Conclusion: For a homegrown player and at Rs 24,999, the Smartron t.phone packs both style and substance and has specifications that performs well.