Advertisement

The Election Commission refused to accept a communication from the AIADMK signed by the party's Deputy General Secretary T.T.V. Dinakaran regarding V.K. Sasikala's appointment as party General Secretary….reports Asian Lite News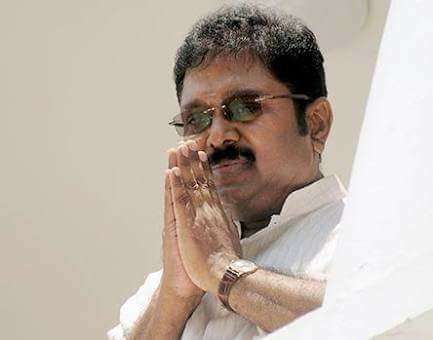 In a letter to Sasikala on Friday, the EC said the reply should be signed by an authorised office bearer or by Sasikala herself, and sought response by March 10.
The AIADMK has so far sent five letters to EC – all signed by Dinakaran – in response to the poll panel's queries, but the EC said they did not meet the norm.
"Five different communications have been received from T.T.V. Dinakaran… In this regard, it is stated that Dinakaran is not an office bearer of your party as per the Commission's record. Communications from the party should be signed by an authorised office bearer.
"Hence, the reply should either be submitted under your own signature or you may duly authorise somebody to do so on your behalf," the EC told Sasikala.
A delegation of AIADMK MPs led by Rajya Sabha member V. Maitreyan had on February 16 petitioned the EC over Sasikala's appointment as the party's General Secretary, which they said was illegal.
The delegation comprising of 11 AIADMK parliamentarians told the EC in their petition that as per the party constitution, to become the party General Secretary, one has to be a member for five consecutive years, and Sasikala did not fulfil this basic criterion.
The petition also mentioned Rule 20 (2) of the party by-law which says that the General Secretary shall be elected by the primary members of the party units of Tamil Nadu and members of other states.
Following this, the EC had sent notice to Sasikala the next day, seeking her response by February 28.