Advertisement

A former MP has said that Tamil Nadu's ruling AIADMK needs to evolve a collective leadership to galvanise its cadres, who are against the present dispensation, and move forward….reports Asian Lite News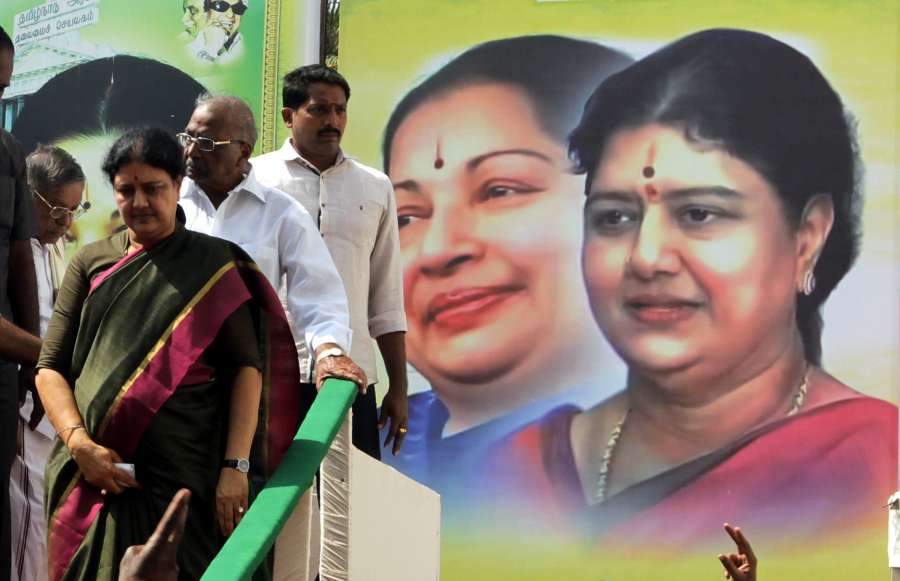 "At the ground level, the cadres are not for the current dispensation at the party's top leadership. The days of the party revolving around a single individual – example party founder and Chief Minister late M.G.Ramachandran (MGR) and his successor General Secretary and late Chief Minister J.Jayalalithaa – are over," former Lok Sabha member K.C. Palaniswamy told IANS.
The lack of massive support at the grass root level for General Secretary V.K. Sasikala is evident across the state where her posters and banners are being torn down.
"Look at this. Ever since AIADMK legislators elected Sasikala as the leader of the legislature party so that she can become the Chief Minister, the social media is full of anti-Sasikala comments. None of the party members seems to be in a mood to defend her online," Palaniswamy said.
According to him, the party had collective leadership when M.G. Ramachandran was ill in 1984 and the party faced the assembly polls and won.
Palaniswamy and other AIADMK leaders agreed that Sasikala could have waited for some time before rushing forward.
"The party could have held an election for the post of General Secretary. If she had won then there would not be such opposition to Sasikala," Palaniswamy said.
A senior party leader, on condition of anonymity told IANS: "Over a period, the Sasikala clan put its people in all the party posts. In the government also they have put their people."
He said the party seniors had to agree to Sasikala's leadership to protect the party from breaking up and prevent its cadres being poached.
Though it is said Sasikala was a close aide to Jayalalithaa, people within and outside the party knew that the former was playing a key political role from the background.
"If Jayalalithaa believes in a person then she will not change her belief. That seems to have worked in favour of Sasikala," he added.
According to Palaniswamy, the Sasikala juggernaut would have waited for some time had only Chief Minister O. Panneerselvam asked her to wait for some time as the mood was against her.
The former MP does not forsee a split in the party but the disenchantment of the cadres with the current leadership could impact the party's fortunes during the local body elections.
However he agreed that there is a negative view against the party owing to the recent developments.
A Bharatiya Janata Party (BJP) leader told IANS: "The AIADMK now runs the risk of losing sizeable genetically anti-DMK votes. Now people would compare between Sasikala and (DMK acting head M.K.) Stalin. Given the current mood, Stalin may be preferred over Sasikala."
"Collective leadership is ideal for all political parties but it will not happen in AIADMK now. The current leadership will be tested only at the polls," political analyst Gnani Shankaran told IANS.