Advertisement

Trade and investment issues figured prominently at a meeting between Anil Ambani, chairman of India's diversified Reliance Group, and the UAE Prime Minister and ruler of Dubai, Sheikh Mohammed bin Rashid Al Maktoum….reports Asian Lite News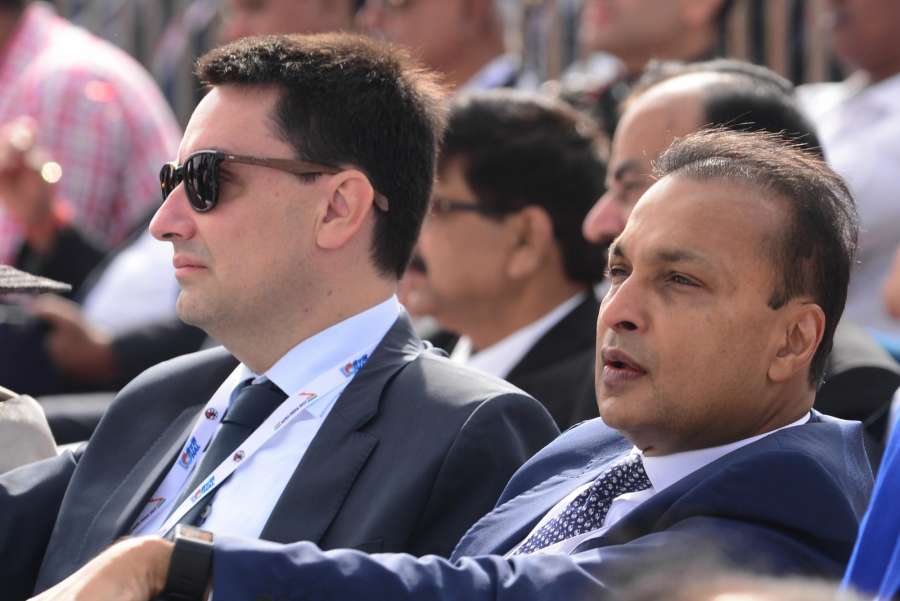 They also discussed various business opportunities, particularly in the defence sector, between the two countries and how the partnership and collaboration between Indian and United Arab Emirates (UAE) companies can boost defence production in both nations, it is learnt.
The meeting took place on the sidelines of IDEX 2017, the International Defence Exhibition and Conference, one of the biggest such shows underway in Abu Dhabi.
Reliance Group is a participating at the IDEX 2017, which started on February 19.
The meeting between Ambani and the UAE Prime Minister comes after Reliance Defence recently signed an MOU with Strata Manufacturing, the advanced composite aero-structures manufacturing company, wholly-owned by Mubadala Development Company of the UAE, to explore cooperation in the field of advanced aerospace manufacturing capabilities between India and the UAE.
The agreement will deepen the bilateral ties developed between the UAE and India at both the political and economic level, it is learnt.
The potential partnership between Reliance Defence and Strata, which follows extensive discussions between the two companies, will look at opportunities in the production of Carbon Fibre Composites Aerostructures, Prepegs as well as 3D printing of aerospace components and airframe panels. This collaboration is in line with Strata's vision to become one of the top aerospace companies globally.
The Dhirubhai Ambani Aerospace Park, located at the Multi-modal International Cargo Hub and Airport at Nagpur (MIHAN), is being considered by Reliance Defence Limited for a new facility to support its aerospace ambitions, and forms part of the emerging aerospace industry in India.
Strata is a composite aero-structures manufacturing facility based in the heart of Nibras Al Ain Aerospace, Al Ain, UAE. It has partnerships with the world's leading aircraft manufacturers such as Airbus, Boeing and Leonardo-Finmeccanica Aero-structures Division, and is a Tier one supplier to FACC AG, SAAB and S.A.B.C.A.